17 Juin /

Looking Up on aura tout vu at Monaco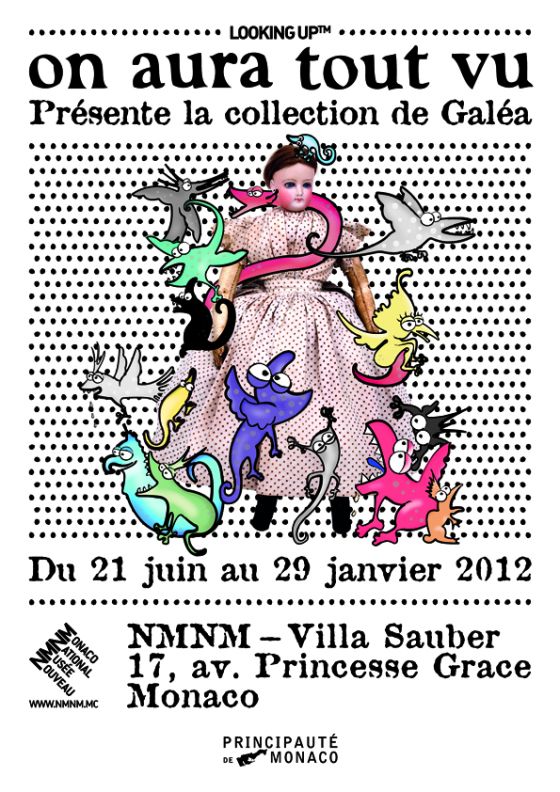 We are happy to announced you our next exhibition at Nouveau Musée National de Monaco – Villa Sauber! « Looking Up, on aura tout vu presents the Galea collection» is a specific project who bring together patrimonial history collection revisited by a contemporary artist. From 22nd June to 29th January, on aura tout vu takes the place for the Principalty of Monaco's pleasure, its inhabitant and visitors.
In a fairy context recreated by our house, the Nouveau Musée National de Monaco will animated by the dolls and monsters came out from designers spirit Livia Stoianova and Yassen Samouilov. Between artistic heritage and modernity, you will not disappointed during this exhibition… we wait your reactions!
Rendez-vous the Tuesday 21st June for the private inauguration in the Villa Sauber's garden! Before, you can see some drawings, monsters and dolls especially realised for the event.