13 Juin /

ON AURA TOUT VU entrusts a worldwide license with Georges Morand, the premium gloves specialist.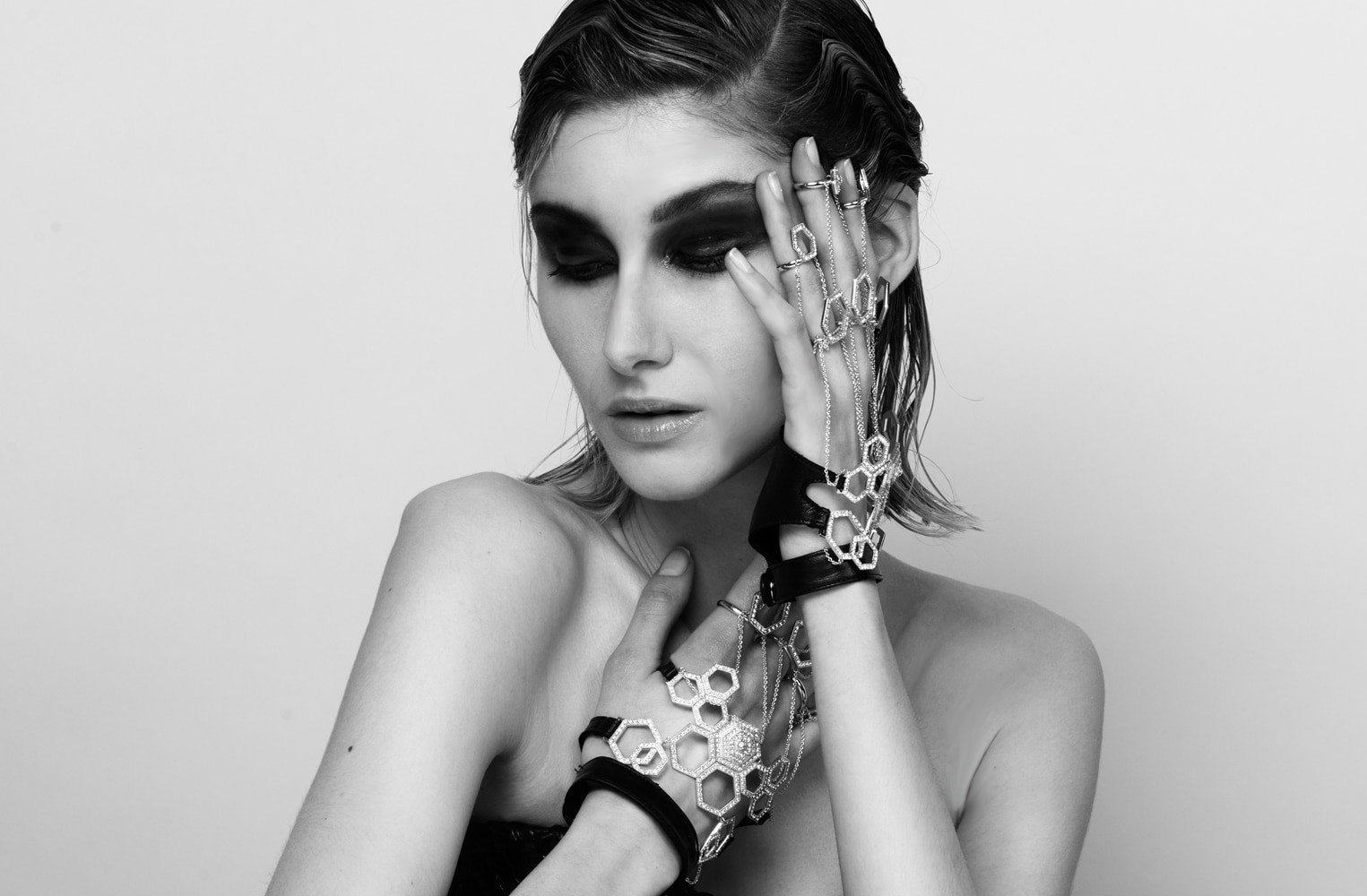 ON AURA TOUT VU -A global licensing agreement has been signed with the famous French glover Georges Morand (manufacture and distribution).
From autumn-winter 2017-2018, Georges Morand will operate the license of the line of gloves and jewelry gloves for the brand "ON AURA TOUT VU".
The glove-maker already produced the women's gloves collections under license for the brand Inès de la Fressange and now the couture lines of "ON AURA TOUT VU" and "Moulin Rouge by ON AURA TOUT VU" come to enrich the products offered internationally.
International overview.
In its strategy of development the couture house ON AURA TOUT VU puts a lot of attention on licenses and collaborations with brands such as Swarovski Group, Caron, Moulin Rouge, but also by taking in peripheral domains to its universe, technological object, costumes and scenography for Le Grand Théâtre de Genève, Les ballets de Monte-Carlo and many others.Recognized internationally and with many collaborations in the music field, celebrities known as Madonna, Beyoncé, Lady Gaga, Gwen Stefani or Nicki Minaj are dressed by the Parisian fashion label. The latest to date is the collaboration with Katy Perry for the launch of her latest single "Chained to the Rhythm". About the "Moulin Rouge by ON AURA TOUT VU" line, a spirit of sparkling festivity, is found in the interpretation of the unique gloves symbolizing the values ​​of the most famous cabaret in the world.  The glove lines reflect respectively the particular and unusual units of the house "ON AURA TOUT VU" with the addition of metal, Swarovski crystals and the very pronounced mixture of materials that makes the brand so specific.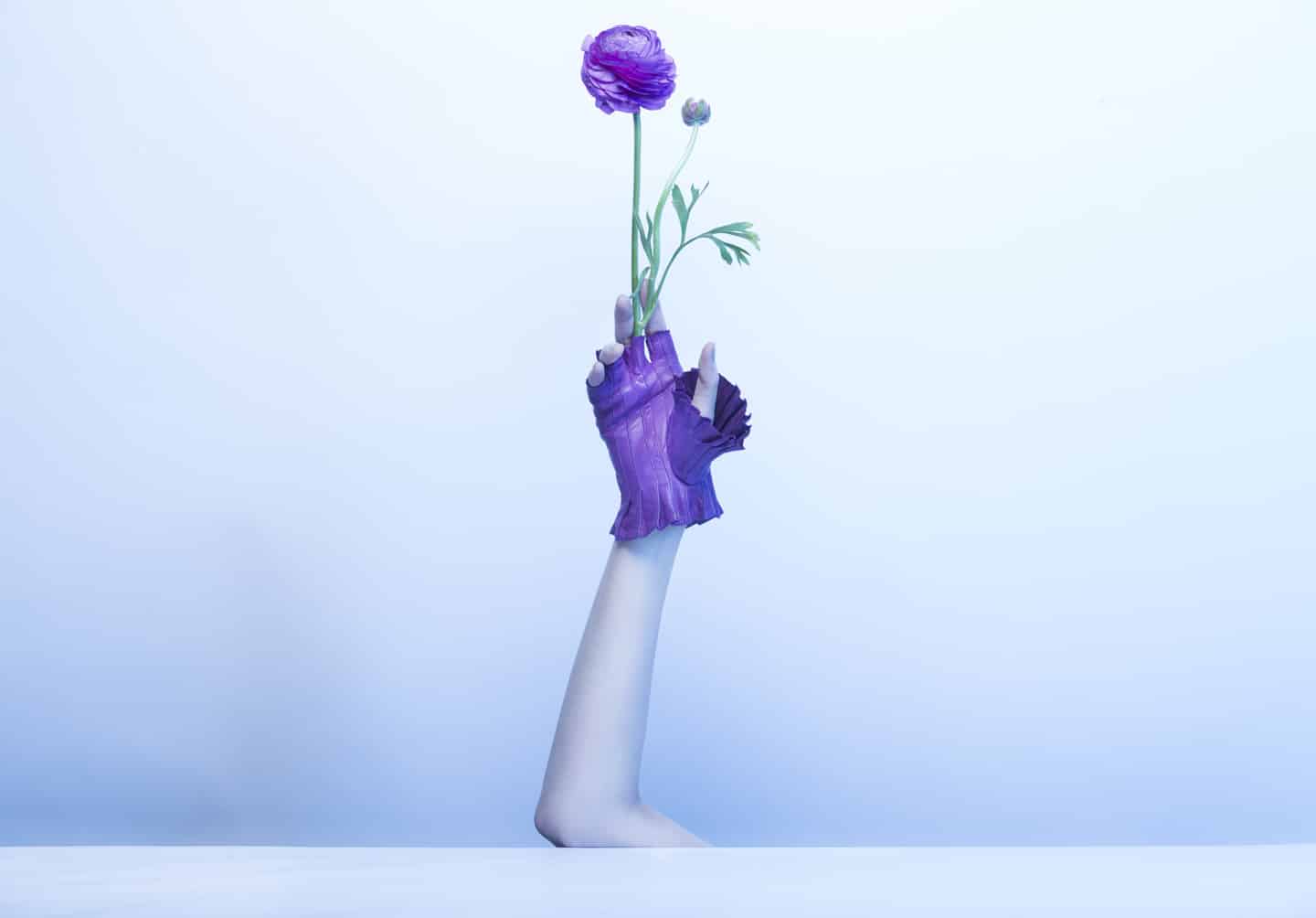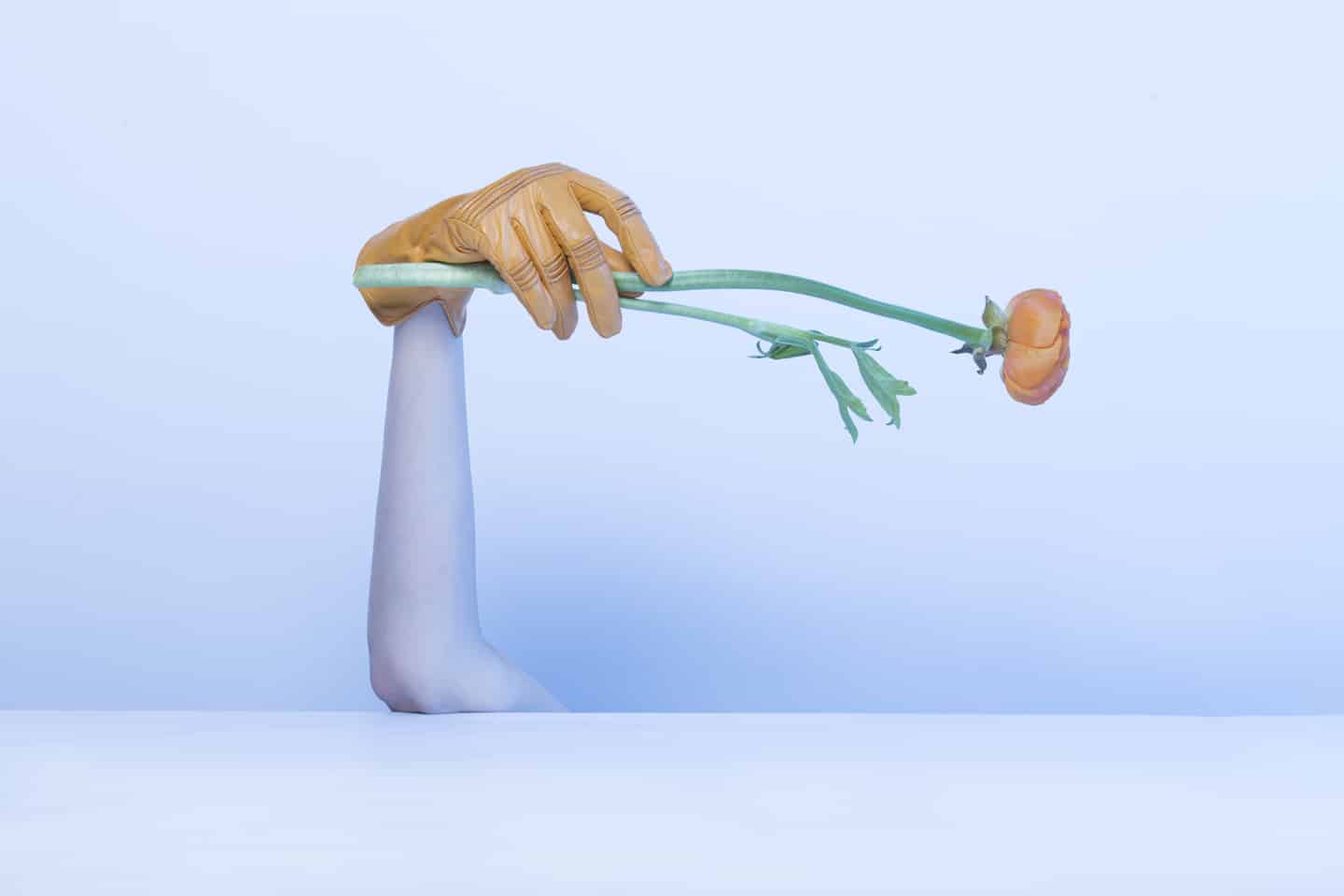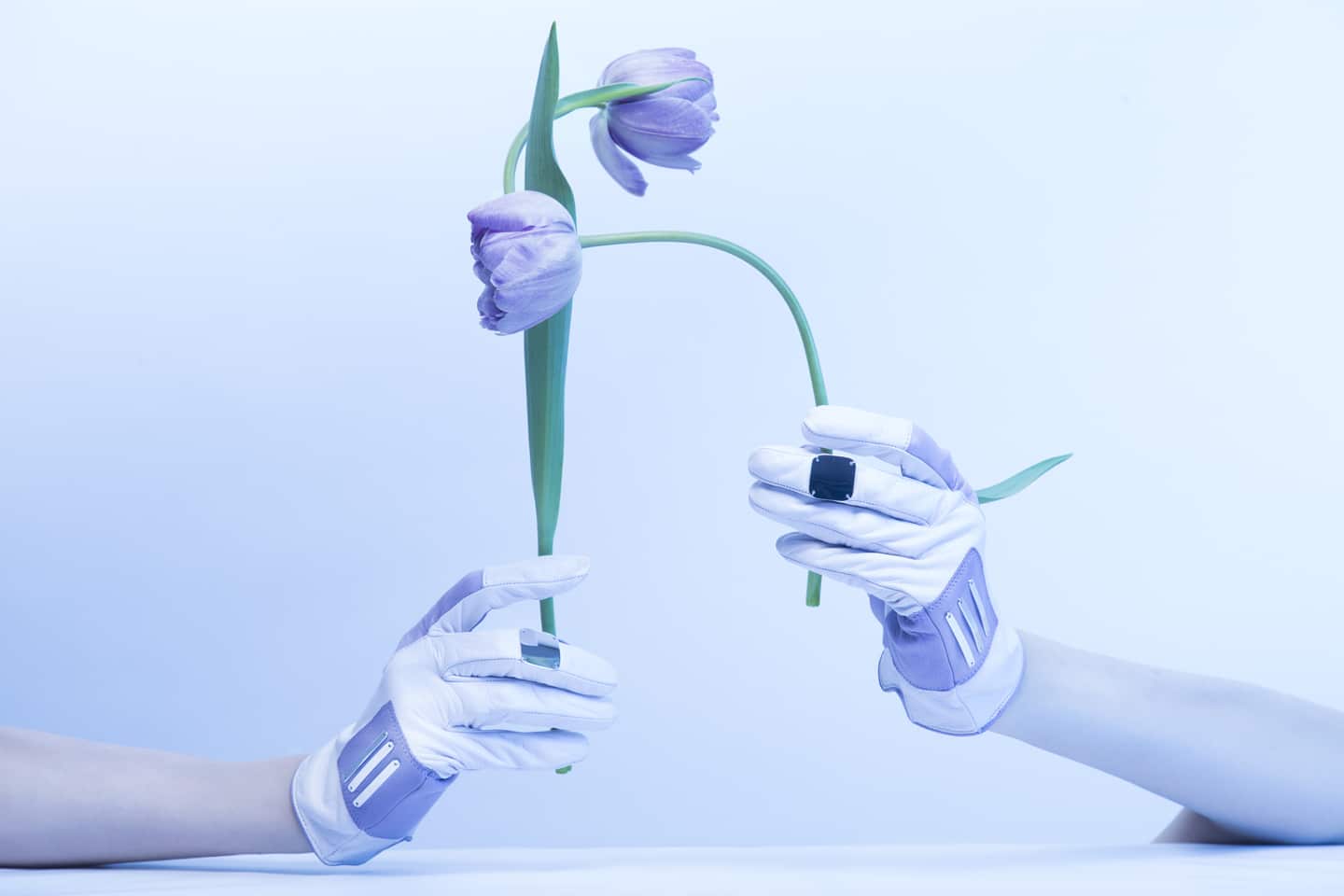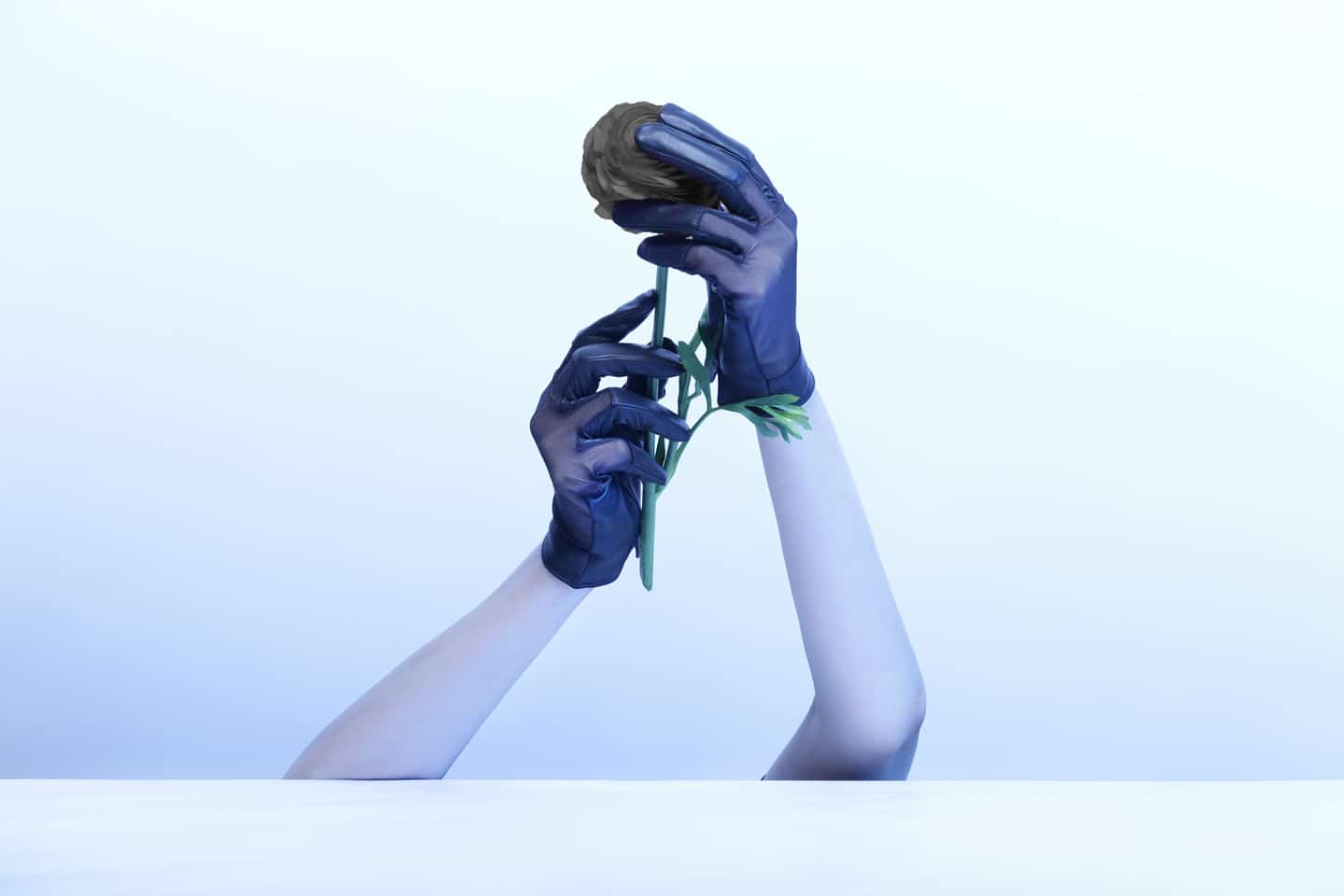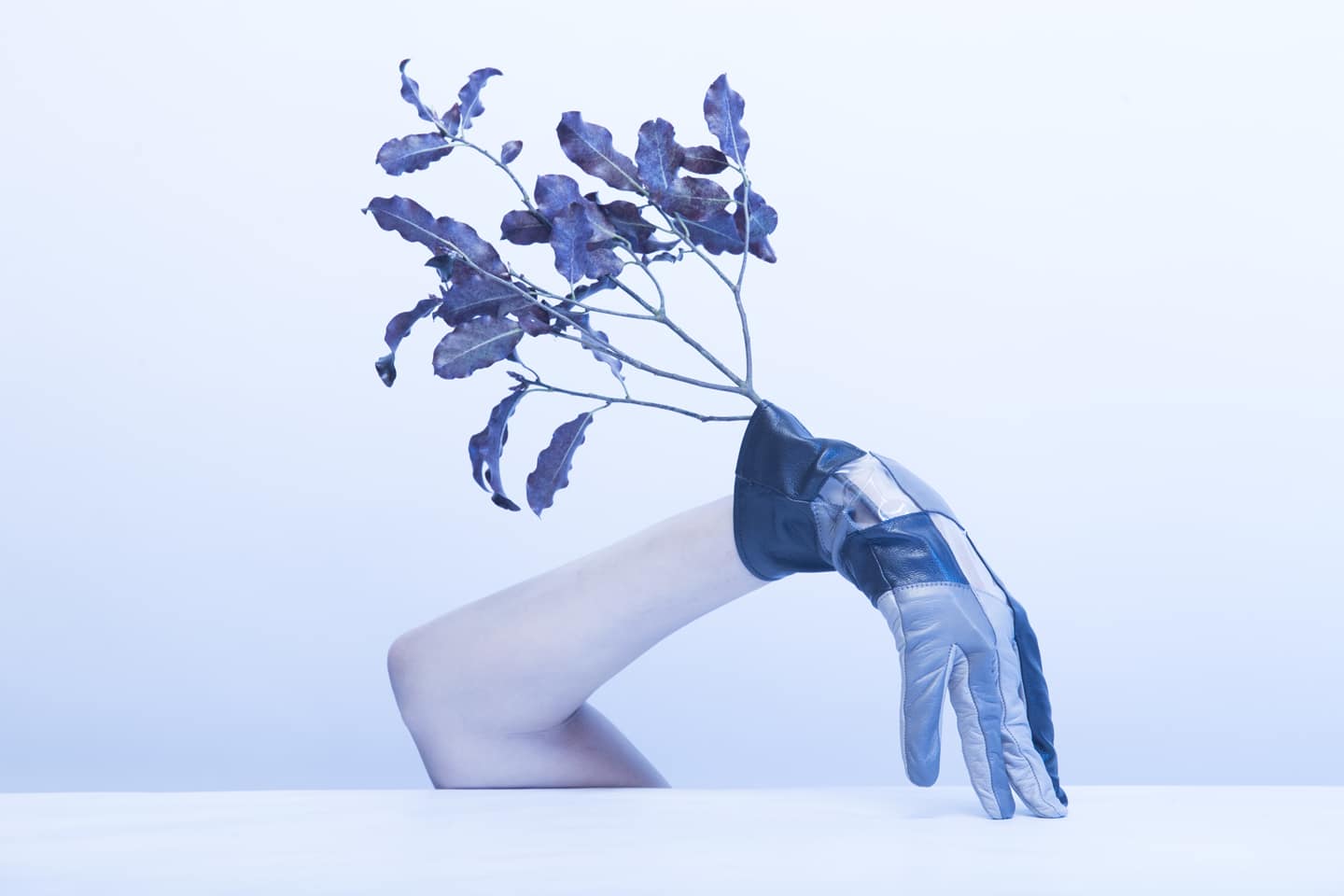 About ON AURA TOUT VU brand:  Born of the association of three iconoclastic temperaments the house was founded in 1995, transformed in 1998 to become ON AURA TOUT VU, smile and allusion to the French expression which means that you think you have seen everything … ..
A maximalist style, abounding and unusual with a provocative spirit. Yassen Samouilov, Livia Stoianova and André de Sa Pessoa are the founders of the house that bears its name "ON AURA TOUT VU" 
Yassen and Livia love to divert fashion and glamor. Clothes, everyday accessories, bags, glasses, jewelry…. But also mobile phones, computer mices, USB keys and other charms from our daily super active and trendy life.With sequins and rhinestones, crystal shine and marvelous materials, the spirit of the designers of "ON AURA TOUT VU "re-dress" our life.All the lines they imagine, borrow this same vein of diversion and fantasy, this desire to play with objects, light, colors, in order to always confuse the true and the false… And if it was the false that was in the truth? Said the queen, as she plunged into the mirror. Since in the wonderland, only the truth hurts beauty. 
About Georges Morand 
The company Georges Morand has been producing leather gloves made by master craftsmen in the beautiful town of Saint-Junien in the Haute-Vienne for three generations, situated in the untainted countryside and heir to a long tradition born in the Middle Ages. Georges Morand discovered his passion in 1946 in the renowned glovemaking town where his company has since been thriving. The concern has remained family-owned thus assuring, with a hundred employees, the legacy of ancestral knowledge and the use of its prestigious past to innovate and develop. Along the banks of the Vienne, the historical bastion of tanneries, provide excellent quality lamb or kidskin. Georges Morand always favors the finest and most noble materials. Guarantors of patiently transmitted experience our master glove makers work with the greatest respect for tradition whilst thriving for perfection, quality and aesthetics. Making a glove requires delicate manipulation and a long series of manual operations. Machines cannot replace the dexterity of the human hand of the true artisan. Georges Morand have evolved into the magical world of fashion, their attractive range, flexibility, quality of materials and multitude of colors, make them so excitingly creative. Whether modern or classical, serious or fun, the expertly crafted gloves are elegant whilst comfortable. Great creators in the world of Haute-Couture trust Georges Morand to participate in the development of their collections. With infinite shapes and colors, gloves by Georges Morand are the height of style and luxury. In France and abroad Georges Morand represents refined designs and sensual materials. The firm is also well known for its innovation in the gloves produced for French administrations. Well established in the glove market for technical applications, combat, flying, protection and ceremonial uniforms, they are a leading reference for French and many European armies.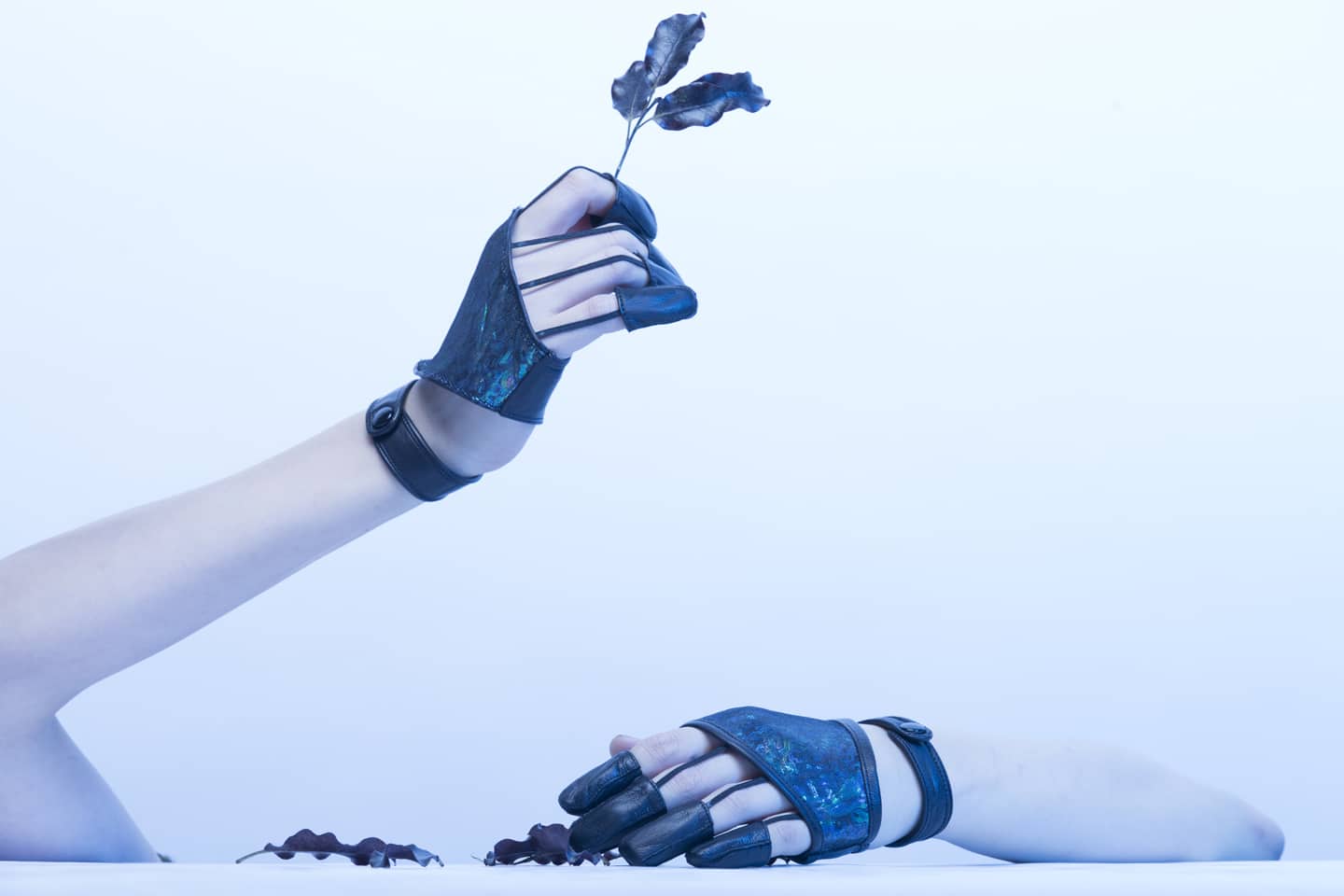 La maison de couture ON AURA TOUT VU  confie une licence mondiale à Georges Morand le spécialiste des gants premiums.
Un accord de licence, pour la fabrication mondiale, vient tout juste d'être signé avec le célèbre gantier français Georges Morand
 (fabrication et distribution) à compter de l'automne-hiver 2017-2018.
Georges Morand  exploitera la licence des lignes de gants et gants bijoux des marques : «ON AURA TOUT VU » et «MOULIN ROUGE® by ON AURA TOUT VU».
Le gantier produit déjà les collections gants femme sous licence de Inès de la Fressange et désormais les lignes couture de «ON AURA TOUT VU » et «Moulin Rouge by ON AURA TOUT VU » viennent enrichir les produit proposé à l'international.
Un regard à l'international.
Dans sa stratégie de développement la maison de couture on aura tout vu mise beaucoup sur les licences et collaborations avec des marques (Swarovski Group, Caron, Moulin Rouge), mais aussi en puisant dans des domaines périphériques à son univers, comme le design d'objet technologiques, costumes et scénographie pour le Grand Théâtre de Genève, Les ballets de Monte-Carlo et bien d'autres.
Reconnu à l'international et fort de ses collaborations dans le domaine de la musique, de nombreuses célébrités comme Madonna, Beyoncé, Lady Gaga, Gwen Stefani, Nicki Minaj sont habillées par la griffe de couture parisienne. La dernière en date est celle de la collaboration avec Katy Perry pour le lancement de son dernier single « Chained to the Rhythm ».
Pour la ligne « Moulin Rouge by ON AURA TOUT VU » un esprit de fête pétillante se retrouve dans l'interprétation unique des gants symbolisant les valeurs du plus célèbre cabaret du monde.
Les lignes de gants reflètent respectivement les univers particuliers et atypiques de la maison ON AURA TOUT VU avec l'apport de métal, de cristaux Swarovski et du mélange de matières très prononcé qui fait la spécificité de la marque.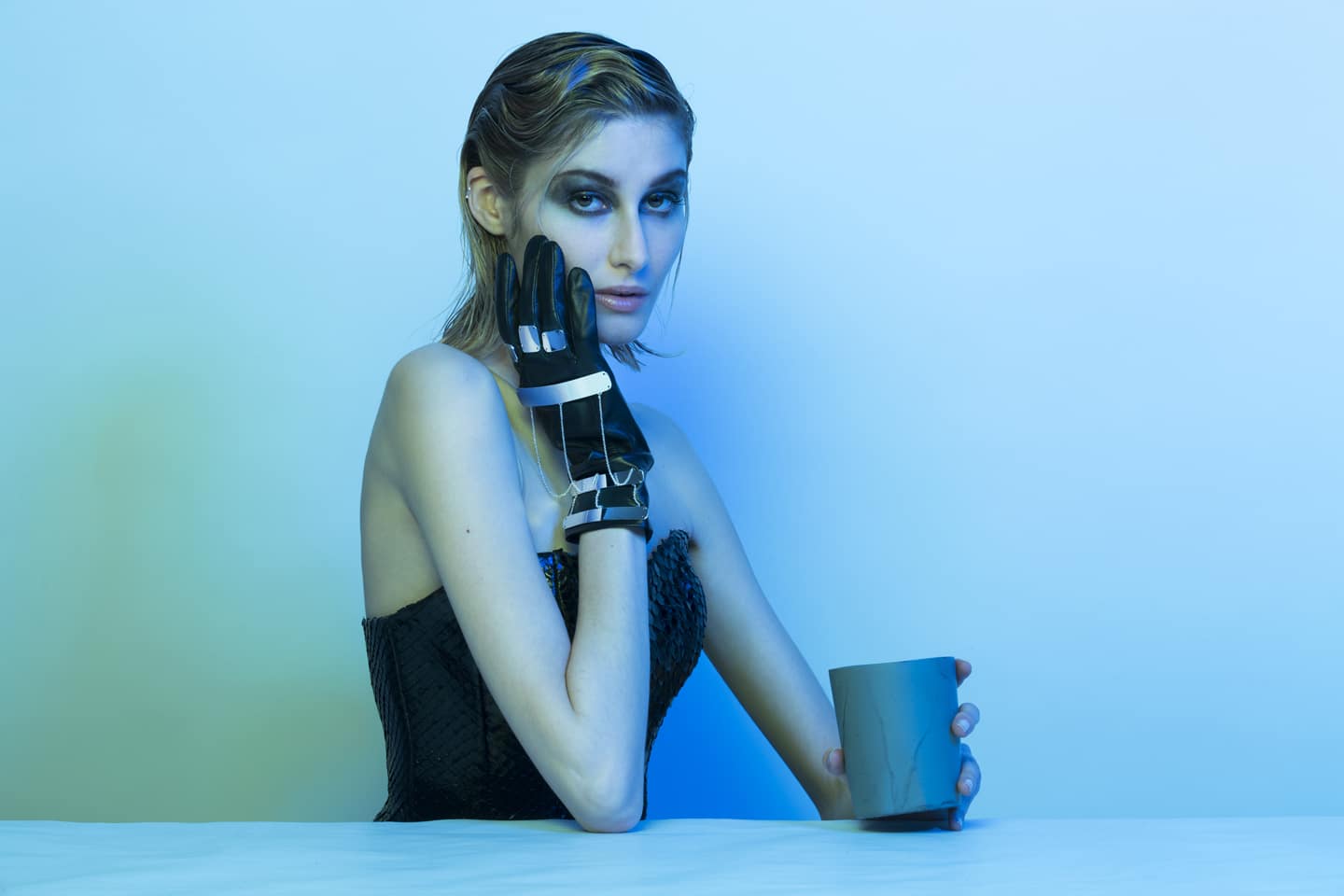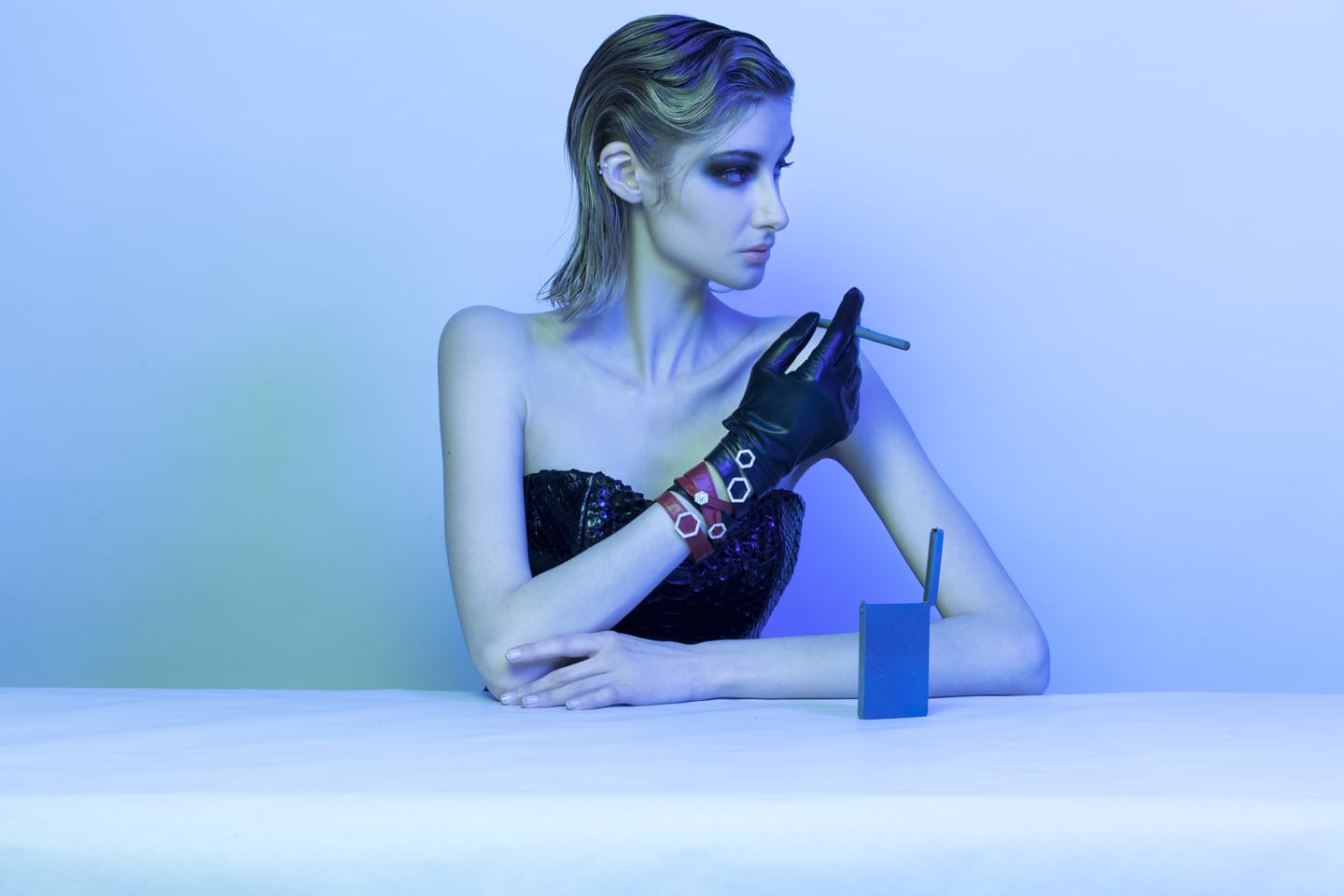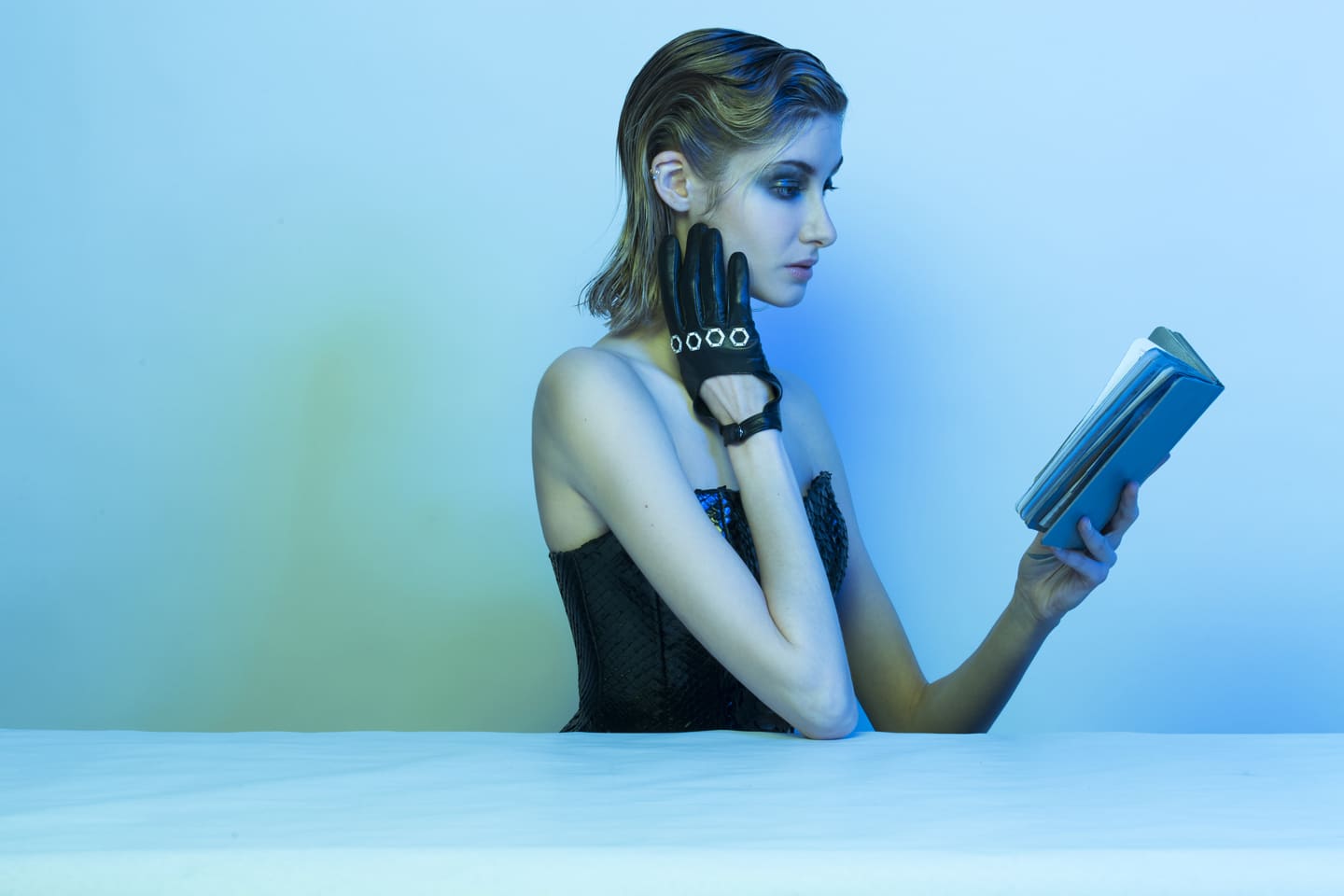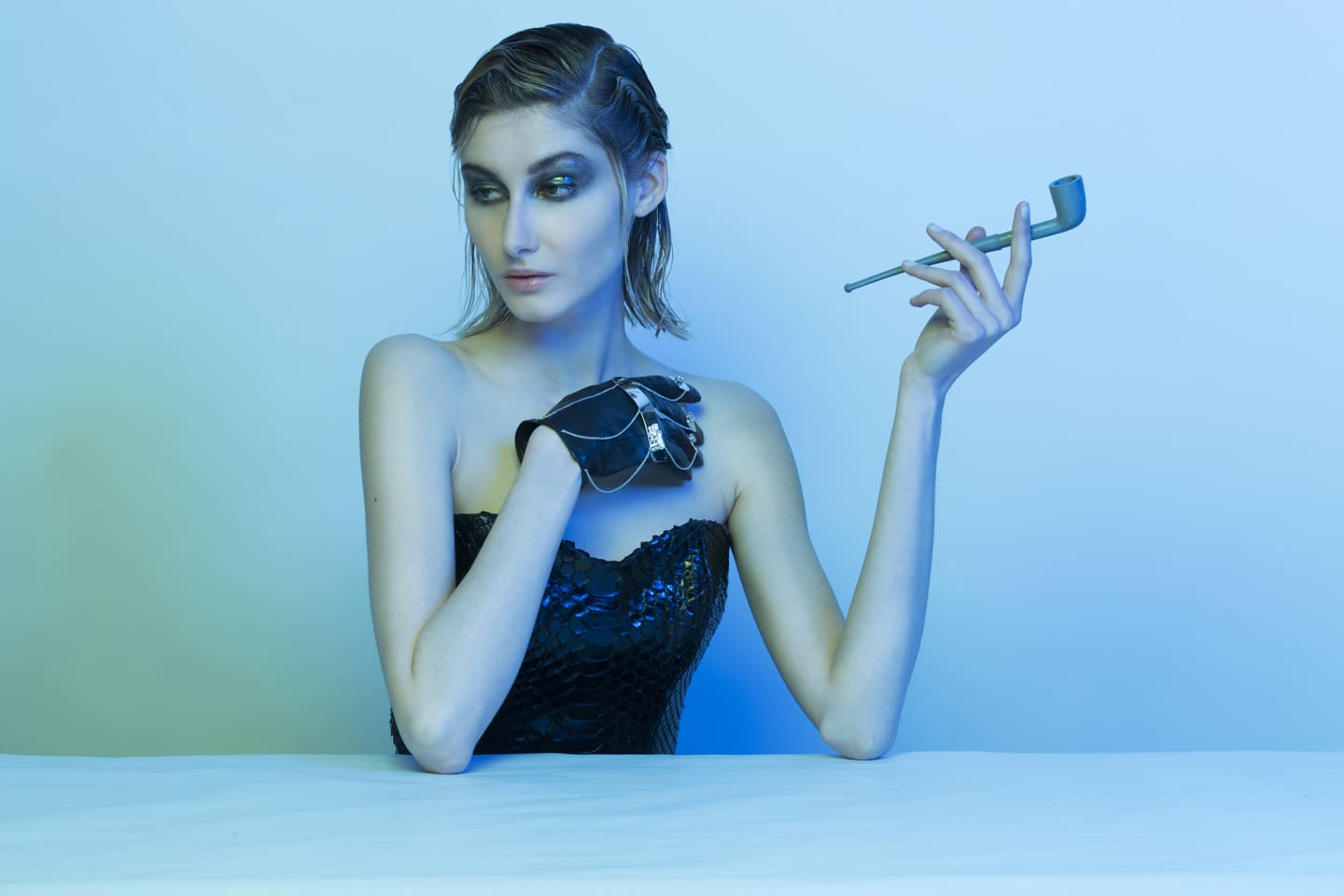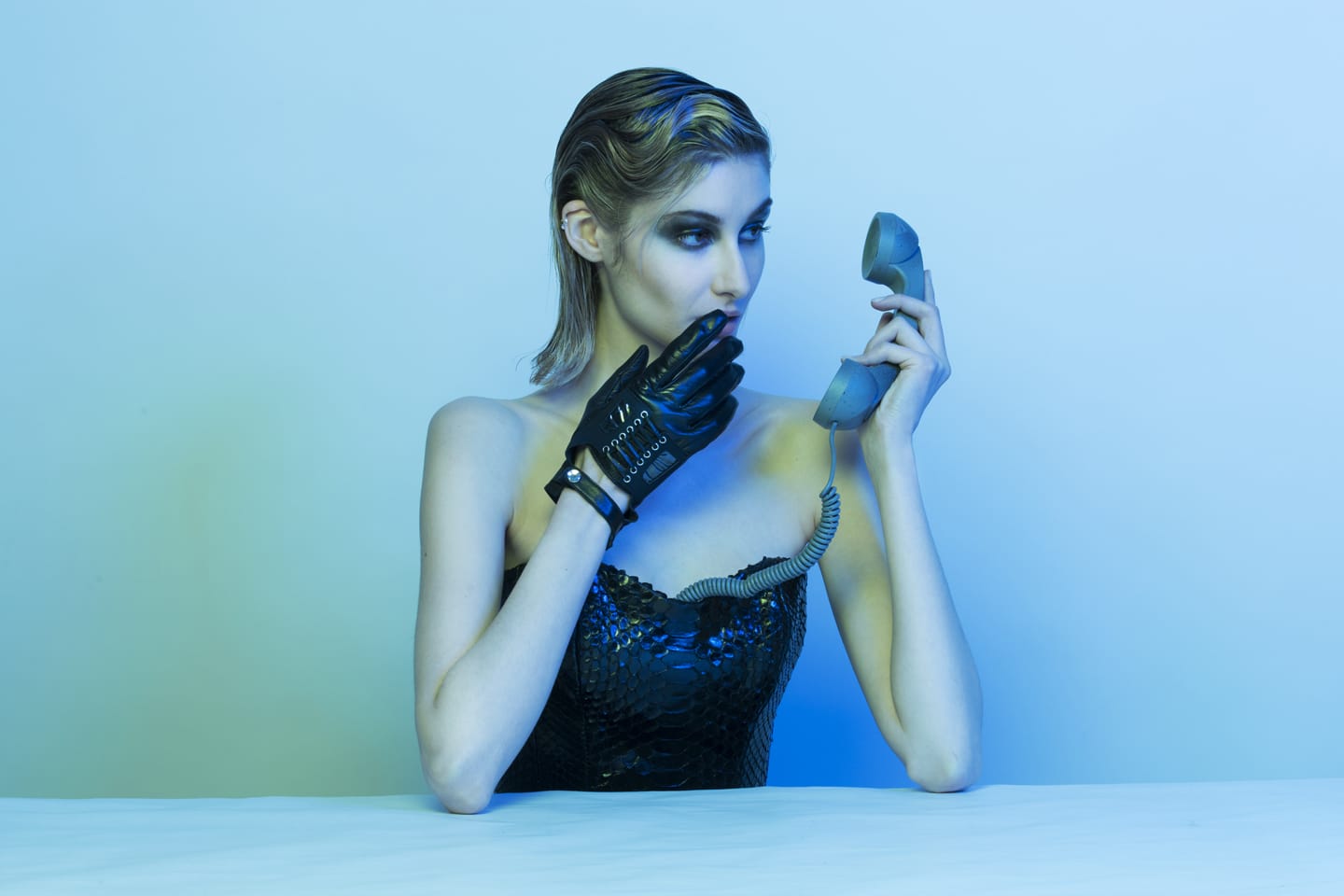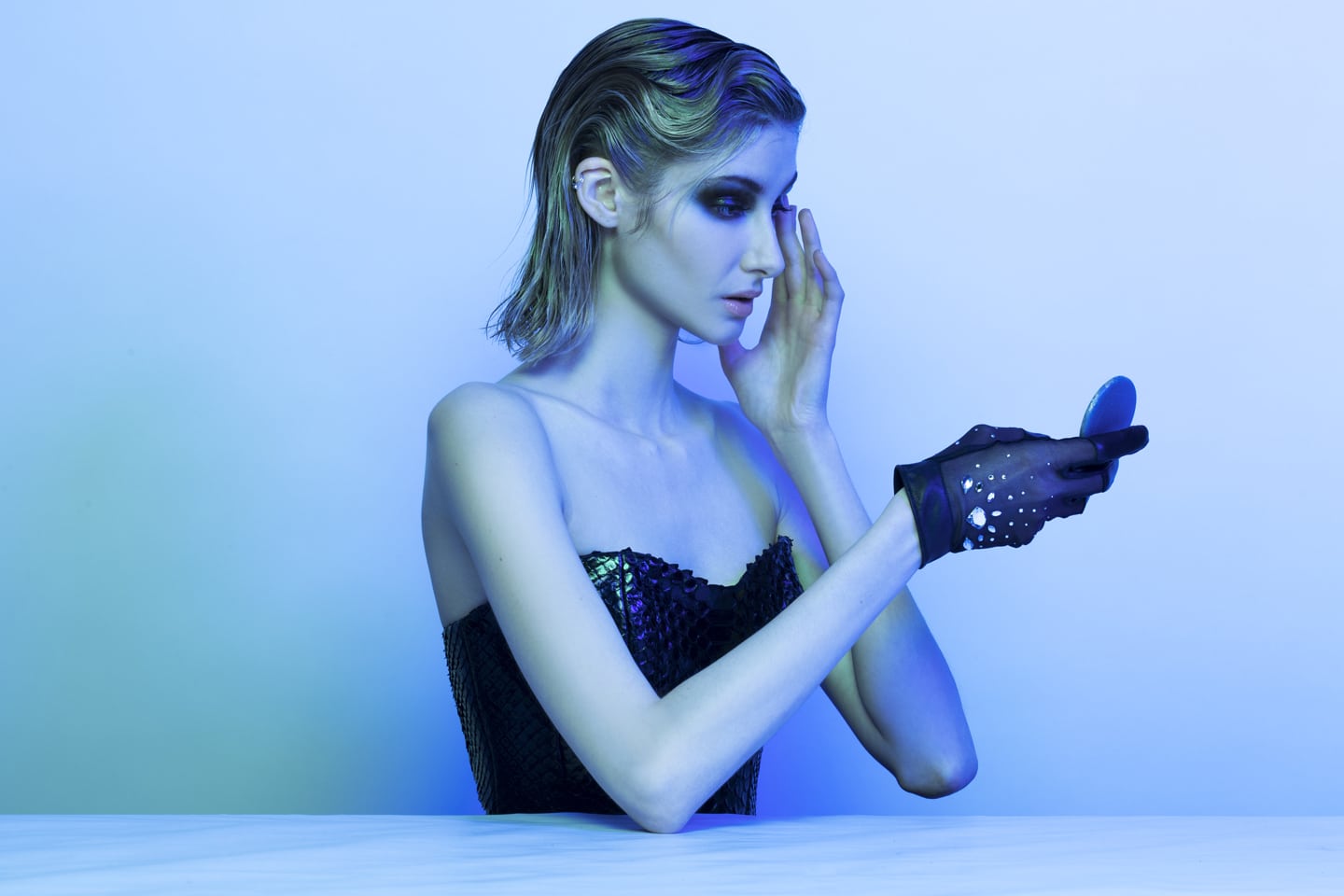 A propos de ON AURA TOUT VU :
 Née de l'association de trois tempéraments iconoclastes la maison fut fondé en 1995, se transforma en 1998 pour devenir ON AURA TOUT VU, sourire et allusion à l'expression française qui veut dire que vous pensez avoir tout vu….. Un style maximaliste, foisonnant et insolite avec un esprit provocant. Yassen Samouilov, Livia Stoianova et André de Sa Pessoa sont les fondateurs de la maison qui porte bien son nom « ON AURA TOUT VU  »
Yassen et Livia aime détourner la mode et le glamour. Les vêtements, accessoires de tous les jours, sacs, lunettes, bijoux…. mais aussi les téléphones mobiles, les souris d'ordinateur, les clefs USB et autres gris-gris de notre quotidien super actif et branché.
A coup de paillettes et de strass, d'éclat de cristal et de matières merveilleuses, l'esprit des designers de ON AURA TOUT VU
 « ré- habillent » notre vie, et nous rend sous de nouvelles facettes sa scintillante préciosité.
Toutes les lignes qu'ils imaginent, empruntent cette même veine du détournement et de la fantaisie, cette envie de jouer avec les objets, la lumière, les couleurs, afin de toujours confondre le vrai et le faux…. Et si c'est le faux qui était dans le vrai ? se dit la reine en plongeant dans le miroir. Puisqu'au pays merveilleux, il n'y a que la vérité qui blesse la beauté
A propos de Georges Morand
Depuis trois générations, les gants Georges Morand sont fabriqués par des maîtres ouvriers, à Saint-Junien, en Haute-Vienne, au cœur d'un terroir authentique, héritier d'une longue tradition née au Moyen-Age. Dans la réputée cité gantière, la société Georges Morand a rencontré la passion de ce métier dès 1946 pour ne plus jamais  la quitter, assurant ainsi, avec une centaine de salariés, la pérennité d'un savoir-faire ancestral en utilisant ce passé prestigieux pour innover et se développer. Dans un des bastions historiques des tanneries et des mégisseries, semées le long de la Vienne, et qui fournit des peaux d'agneau ou de chevreau d'excellente qualité, la maison Georges Morand privilégie les matériaux les plus nobles. Garants d'une expérience patiemment transmise, les maîtres gantiers œuvrent dans le plus grand respect de la tradition, avec un souci de perfection, de qualité et d'esthétisme.
La confection d'un gant nécessite une longue série de manipulations et d'opérations. Ici, la machine n'est pas prête de remplacer la main de l'homme aux sensations incomparables. Elle se borne seulement à l'accompagner.
Les gants Georges Morand évoluent dans l'univers magique de la mode, leur gamme séduisante, la souplesse et la multitude des matières, les coloris variés, les taillent pour l'aventure de la création. Classiques ou modernes, sérieux ou amusants, ils sauront toujours souligner l'élégance d'un geste et assurer le confort de la main. Les grands couturiers confient à Georges Morand le soin de participer à leur collection. A la pointe du chic et du luxe, les gants Georges Morand jouent avec brio sur une multitude de couleurs et de formes. En France comme à l'étranger, Georges Morand symbolise le raffinement de l'art et la sensualité de la matière. La maison sait également innover dans les gants qu'elle fournit aux Administrations. Elle atteste de ses compétences dans le domaine difficile de l'étude et de la réalisation de gants techniques, de combat, de pilotage, de protection mais aussi d'apparat.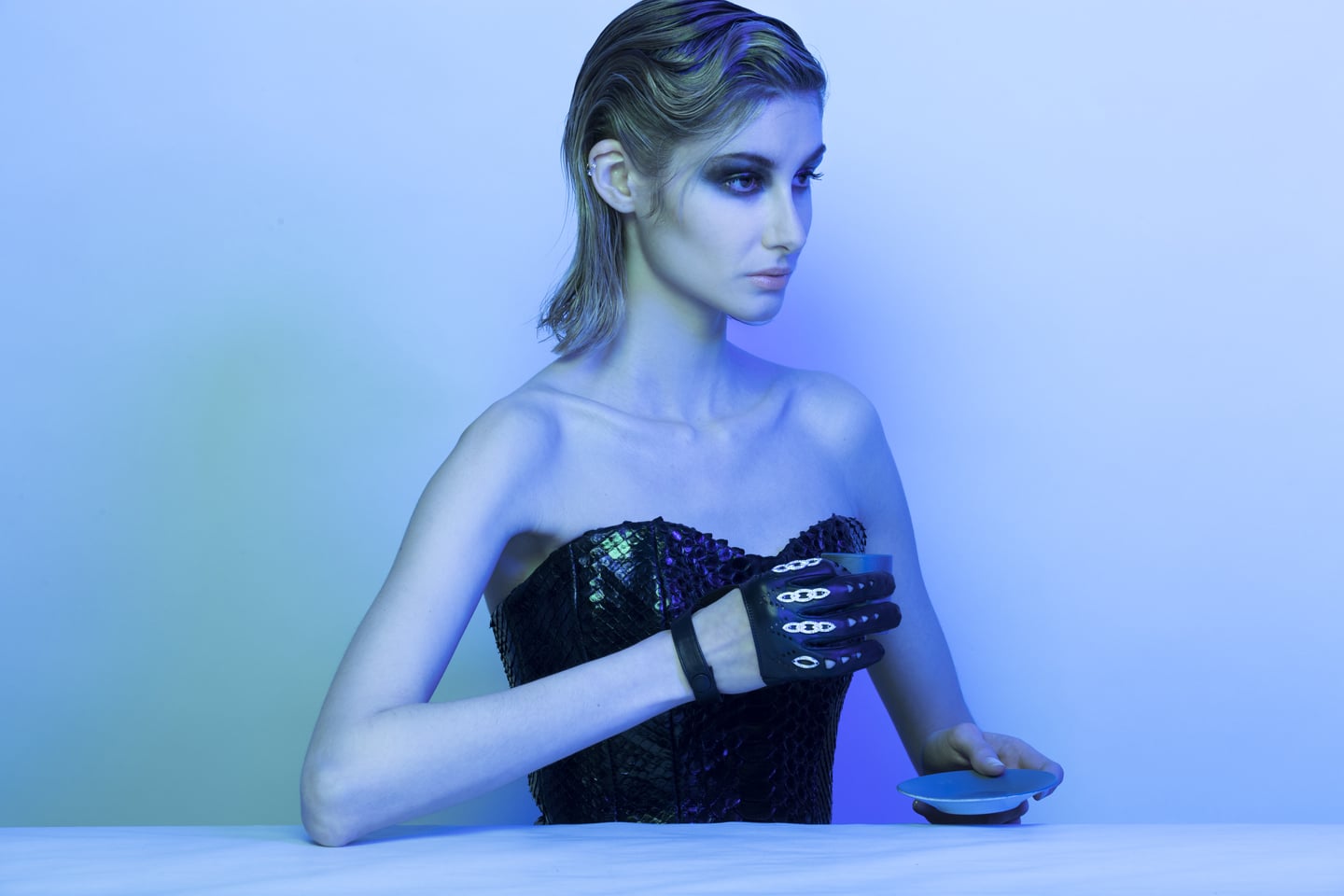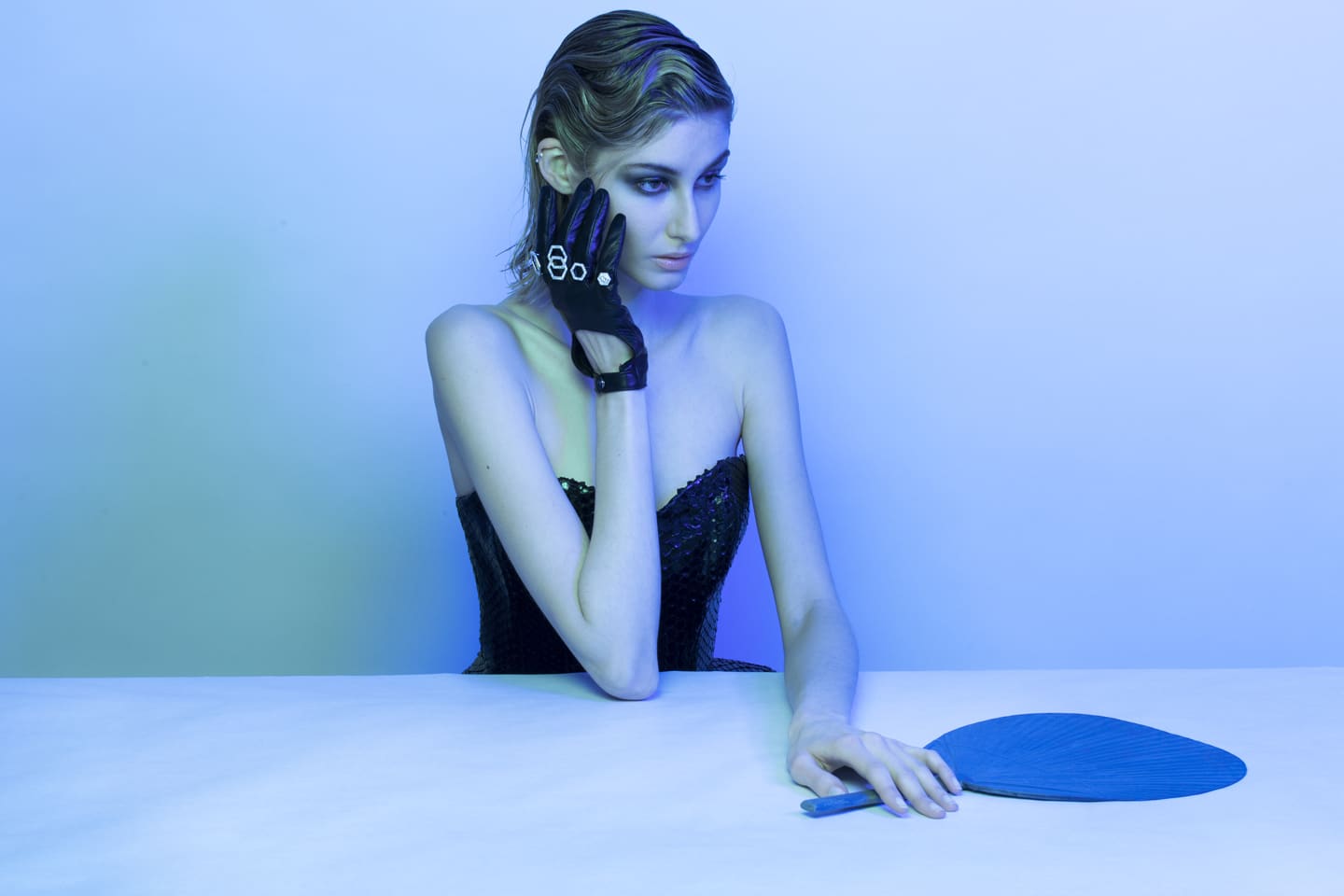 By Accessoires, fashion, News, News, partners, partners @en
in
Tags > accessoires de mode, André de Sà Pessoa, Beyonce, caron, cuir, European armies, gants, Georges Morand, glove lines, gloves, Grand Théâtre de Genève, Gwen Stefani, Jewellery gloves, Katy Perry, lady gaga, Leather, Livia Stoianova, madonna, Monte-Carlo, moulin rouge, Moulin Rouge by On Aura Tout Vu, Nicki Minaj, on aura tout vu, Parisian fashion label, Saint-Junien, Swarovski crystals, swarovski group, worldwide license, Yassen Samouilov