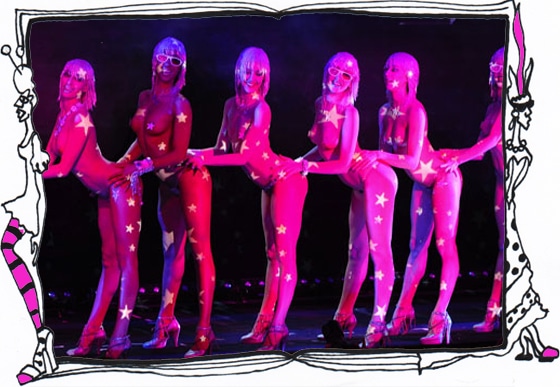 To celebrate its 20 years, premiere classe, the international trade fair of the fashion accessories designers, created the surprise in the CRAZY HORSE, by organizing a new review, completely dedicated to the fashion accessory.
For the opportunity, the famous  » girls of the Crazy  » exceptionally dressed with jewels, waders, low-fronted shoes, glasses, scarfs, bracelets, bags, necklaces, earrings to confirm that 20 years later, the accessory is self-sufficient in itself…
on aura tout vu has grows with premiere classe and makes left the believers from the very beginning. To illustrate this beautiful meeting, on aura tout vu « dressed » with its accessories the girls of the crazy horse, for one parts of paintings presented this evening there.