30 Mai /

Raymond Lam Super Star x On Aura Tout Vu à Hong Kong Heart Attack LF Live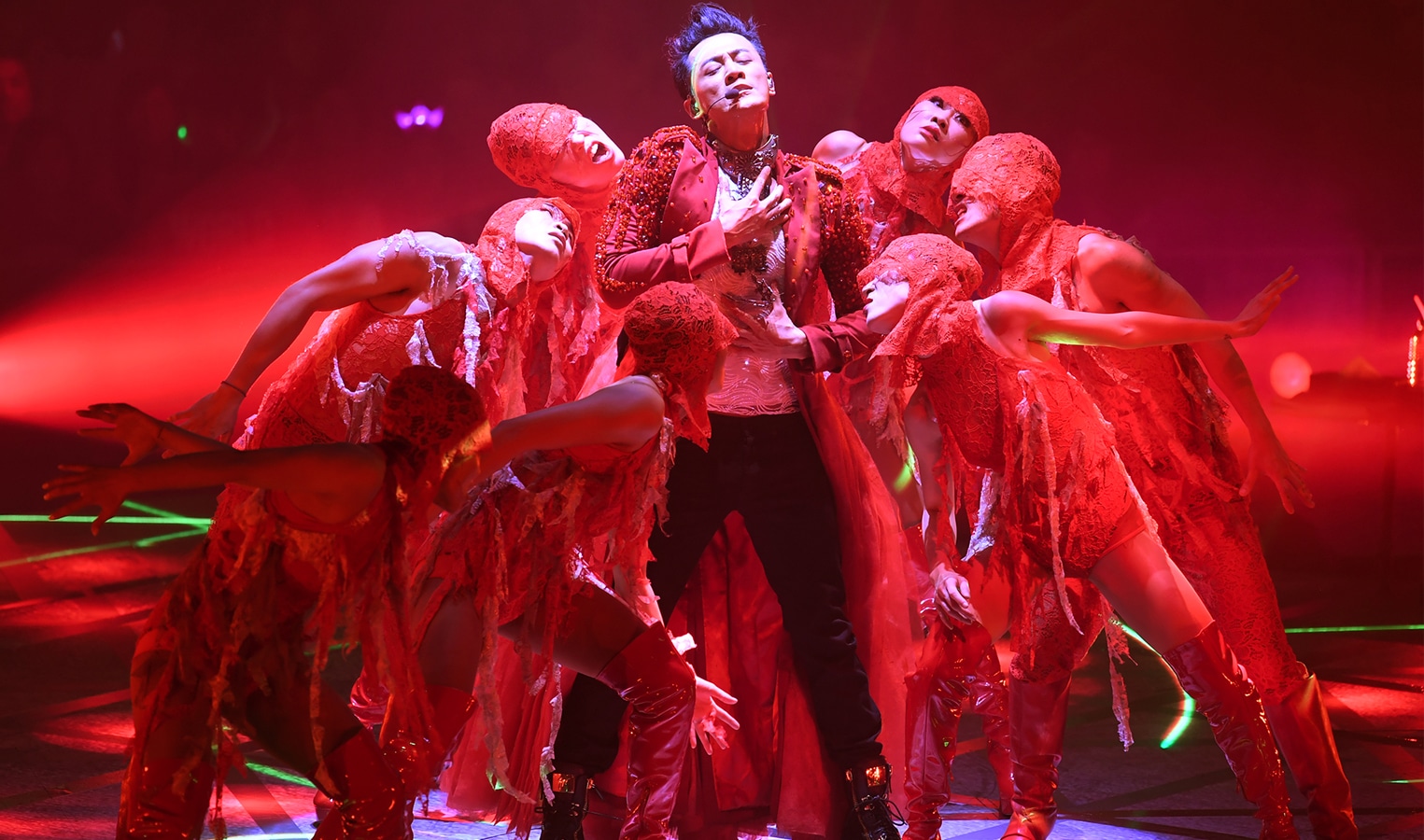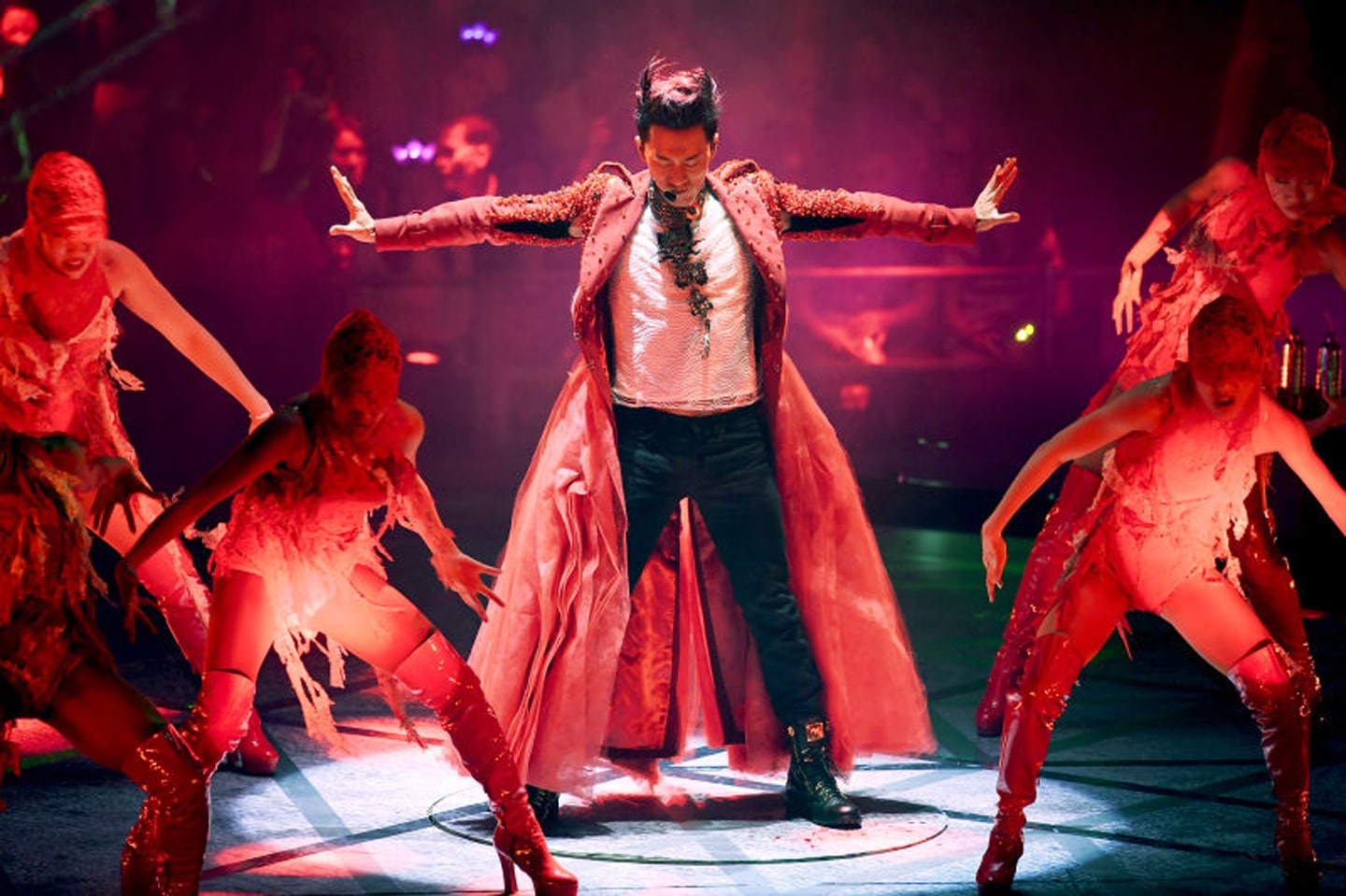 C'est en avril dernier que l'artiste Raymond Lam tenait son cinquième concert en solo. Son événement intitulé « Heart Attack LF Live » se déroulait sur 3 jours, du 29 avril au 1 Mai 2016 dans le célèbre Colisée de Hong Kong. Le chanteur n'était pas revenu sur cette scène depuis 2013 lors de sa tournée « A Time For You – World Tour ».
Travaillant avec le célèbre styliste Tianyo Ma, ils ont fait appel à la maison de couture Parisienne ON AURA TOUT VU pour collaborer ensemble sur cet événement. Des l'ouverture du show, Raymond Lam apparait dans un manteau rouge sang signée de la maison de couture parisienne. Créé exclusivement pour lui, ce manteau long en satin duchesse est brodé de cristaux et de perles rouges. Une deuxième tenue a également été faite sur mesure pour le chanteur. Il s'agit d'un harnais en cuir aux épaulettes oversizes recouvertes de pétales de rhodoid et de cristaux scintillants. Ces deux tenues signée de la maison de Couture parisienne ON AURA TOUT VU ont permis de donner à cette performance une puissante identité visuelle.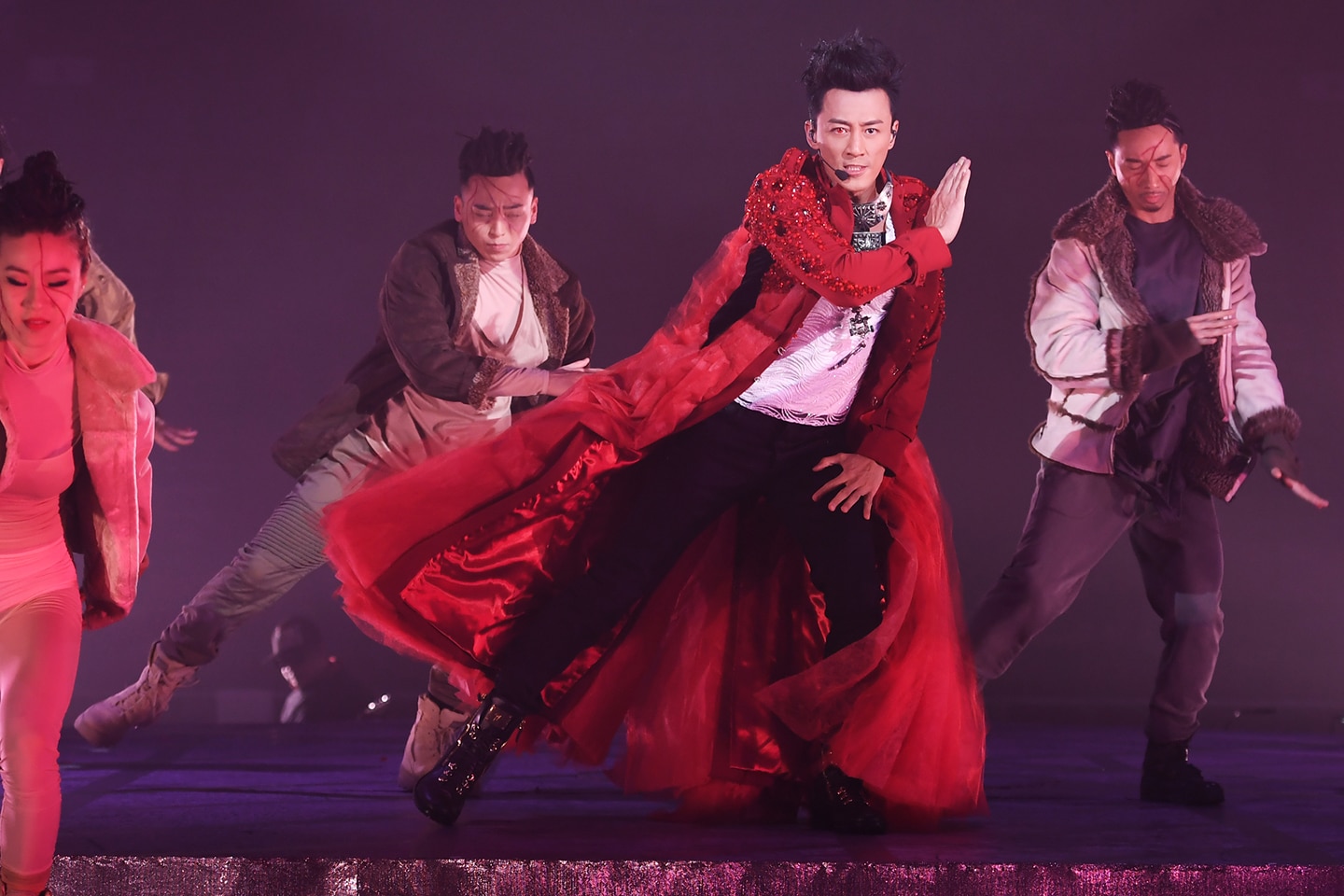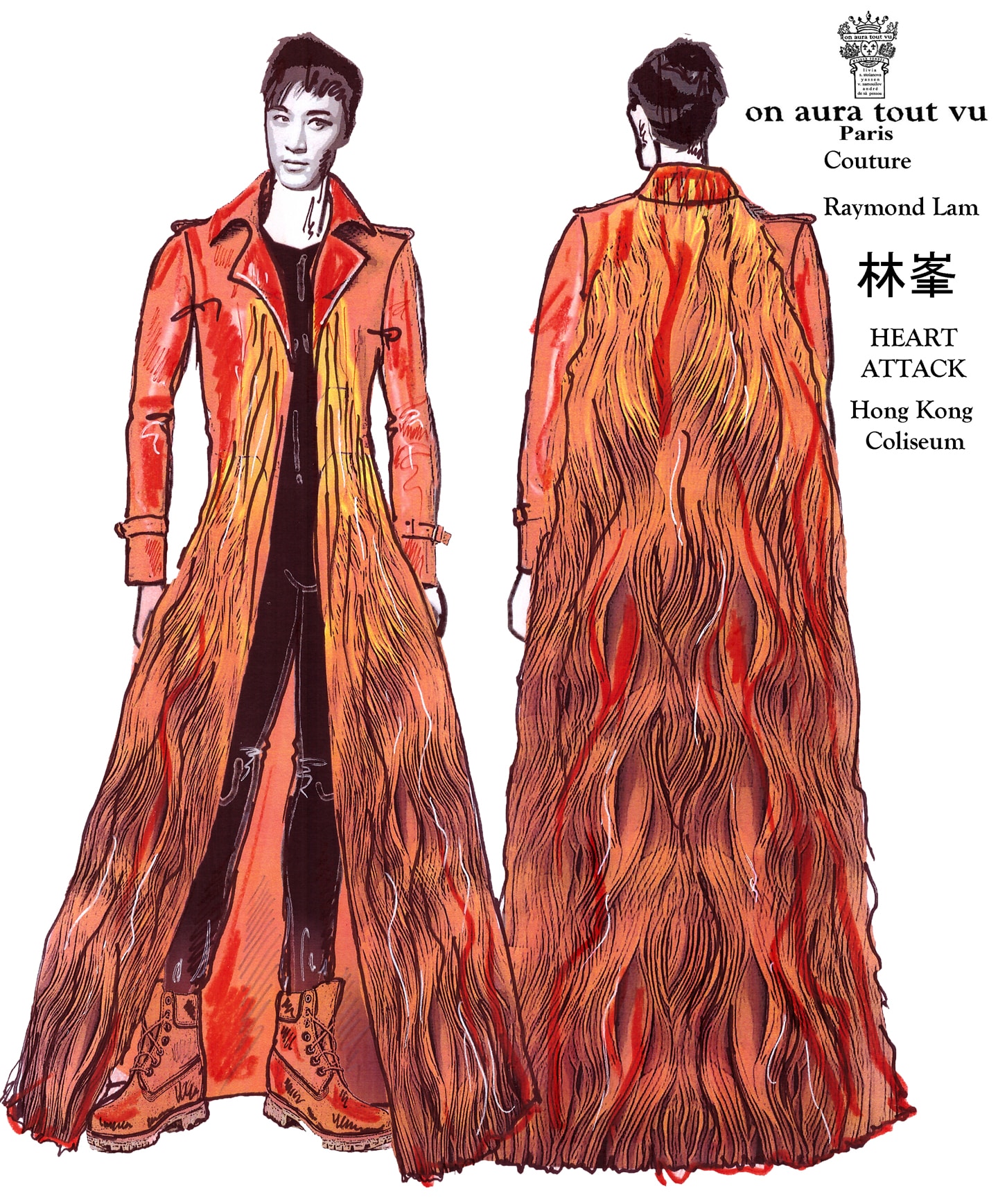 Raymond Lam x On Aura Tout Vu Couture
Hong Kong artist Raymond Lam holding his fifth solo concert at the Hong Kong Coliseum last April. Titled Heart Attack: LF Live in HK, the three-day musical event, from April 29 to May 1, 2016, at the renowned Hong Kong Coliseum. This is Raymond's first concert in the coliseum since 2013's A Time for You World Tour.
Working with well-known Hong Kong stylist Tianyo Ma, together with the Parisian couture house, ON AURA TOUT VU , designing Raymond's openning look. Raymond Lam wears ON AURA TOUT VU's customized red military coat embroidery crystals and red pearls with ultra-wavy-voluminous train paired with Swarovski crystals pirate necklace stunned up the Colisseum. The second look is also a custom made harness in leather embroidered crystals and rhodoid petals, giving a strong and powerful visual performance.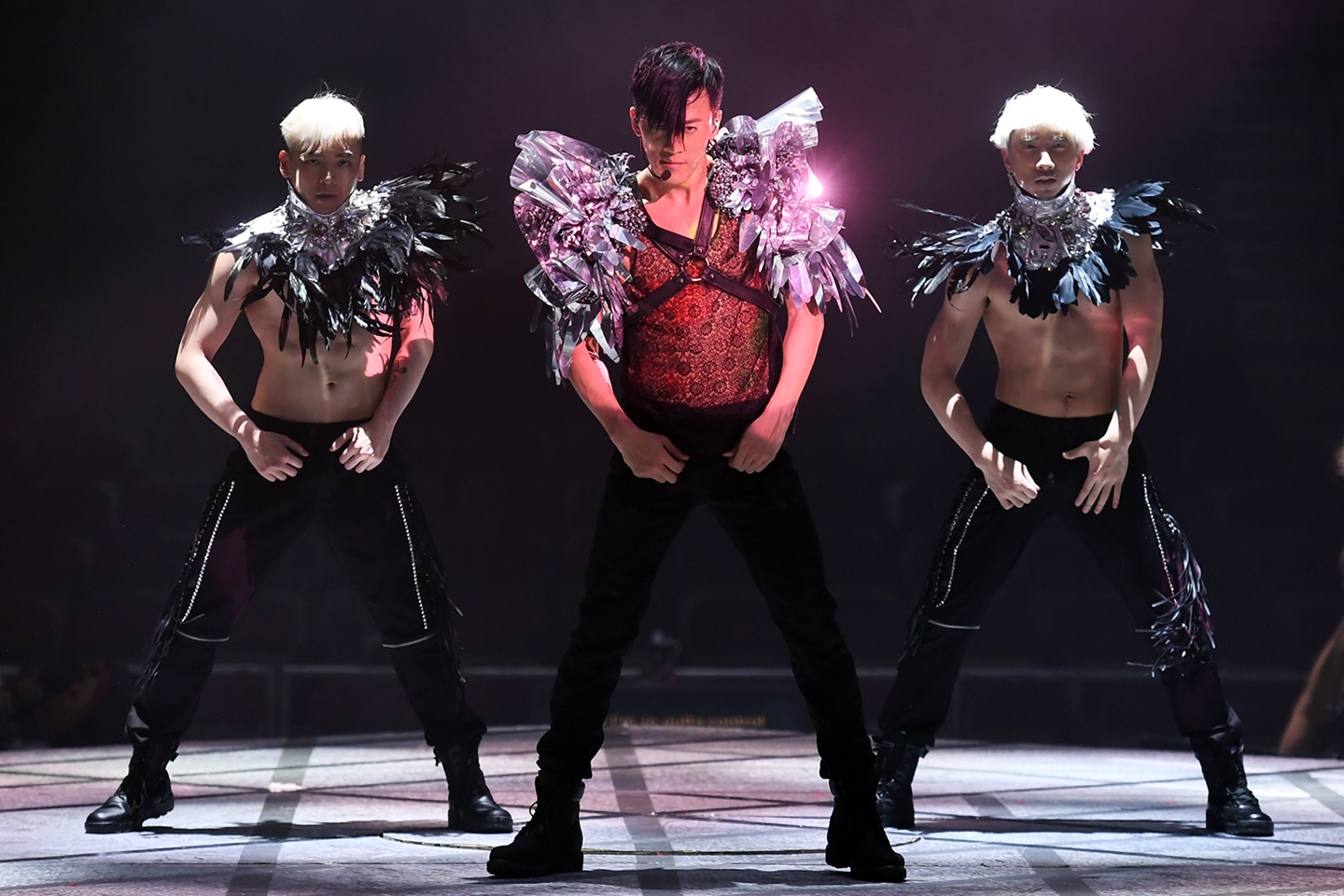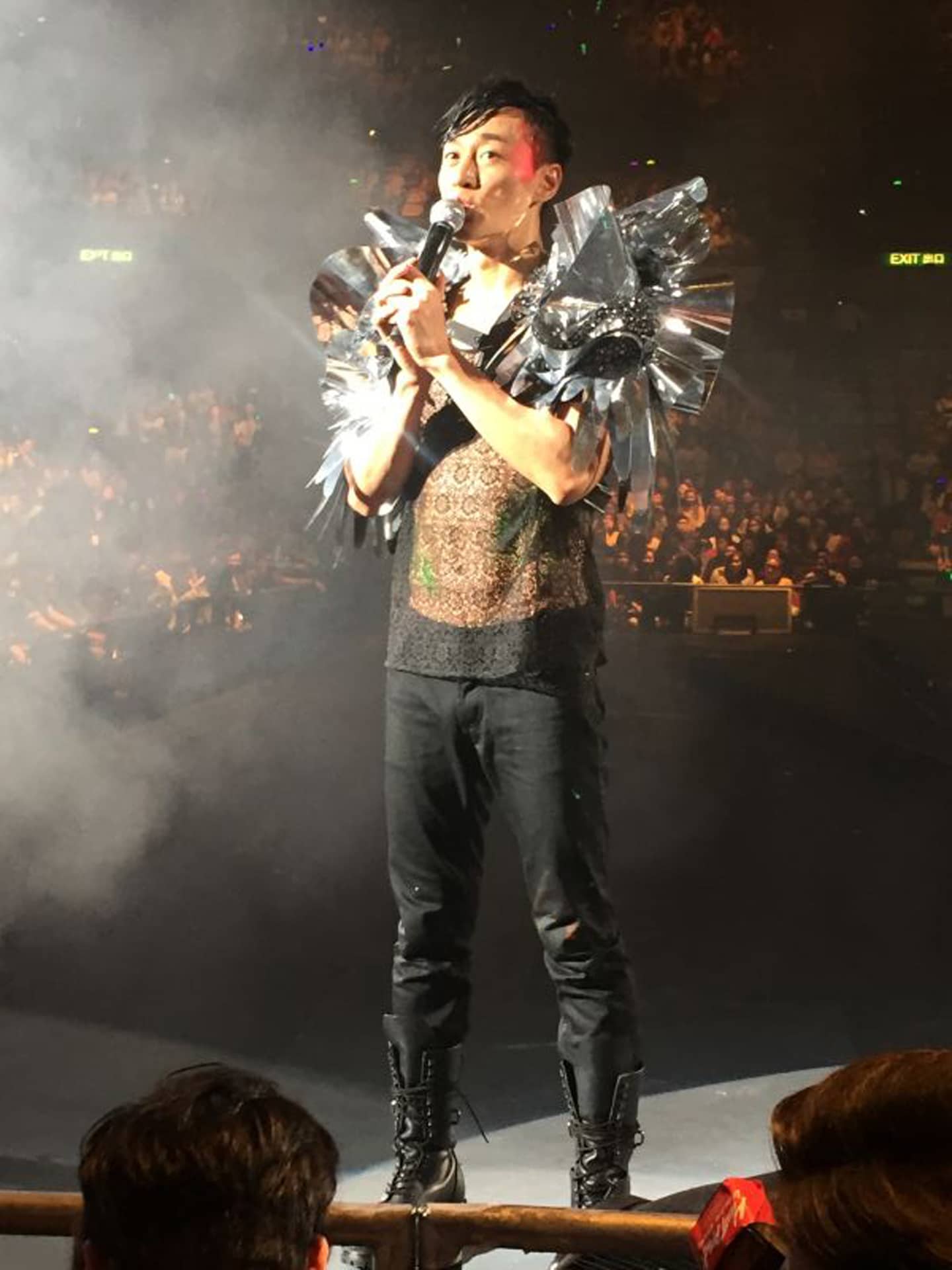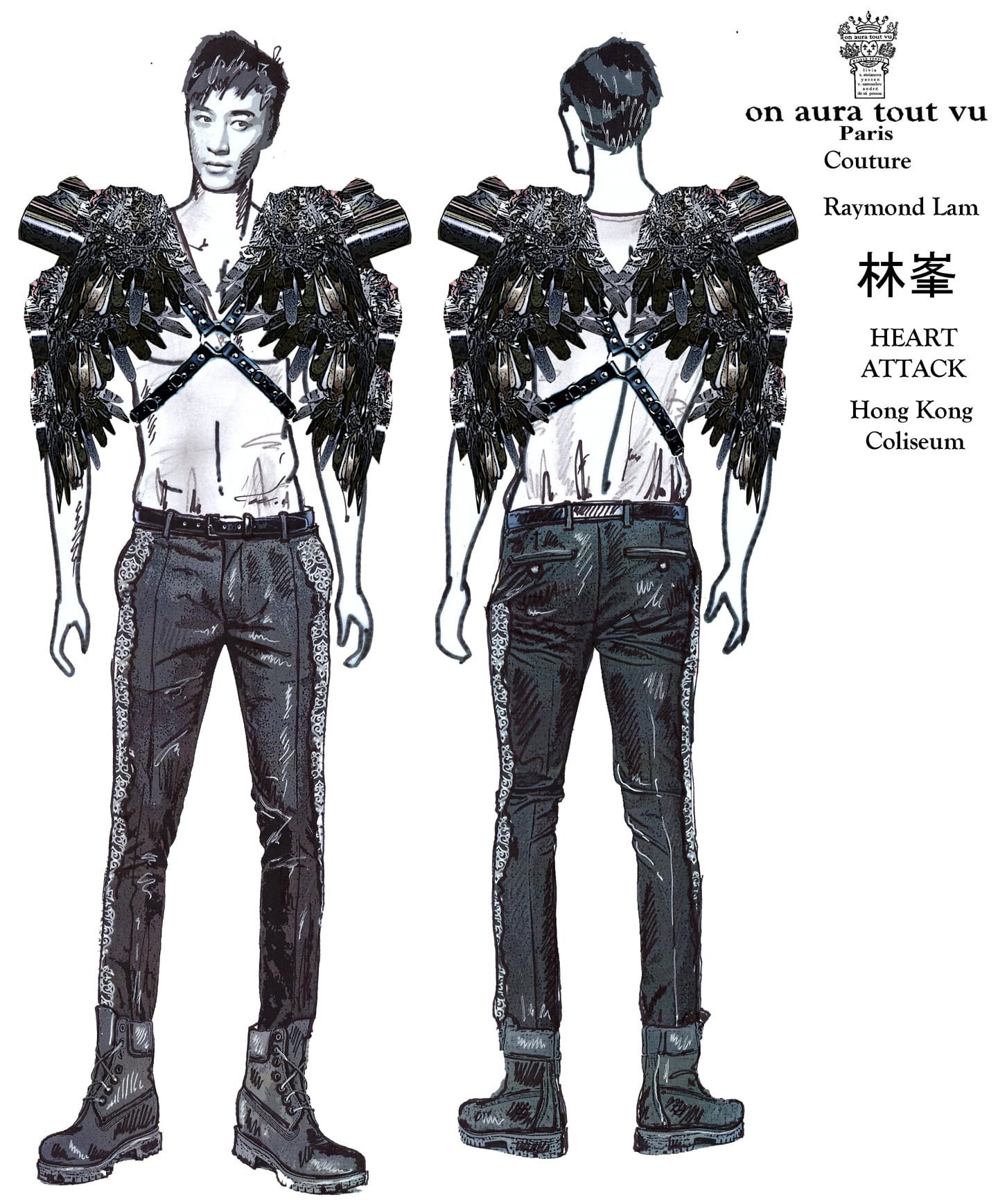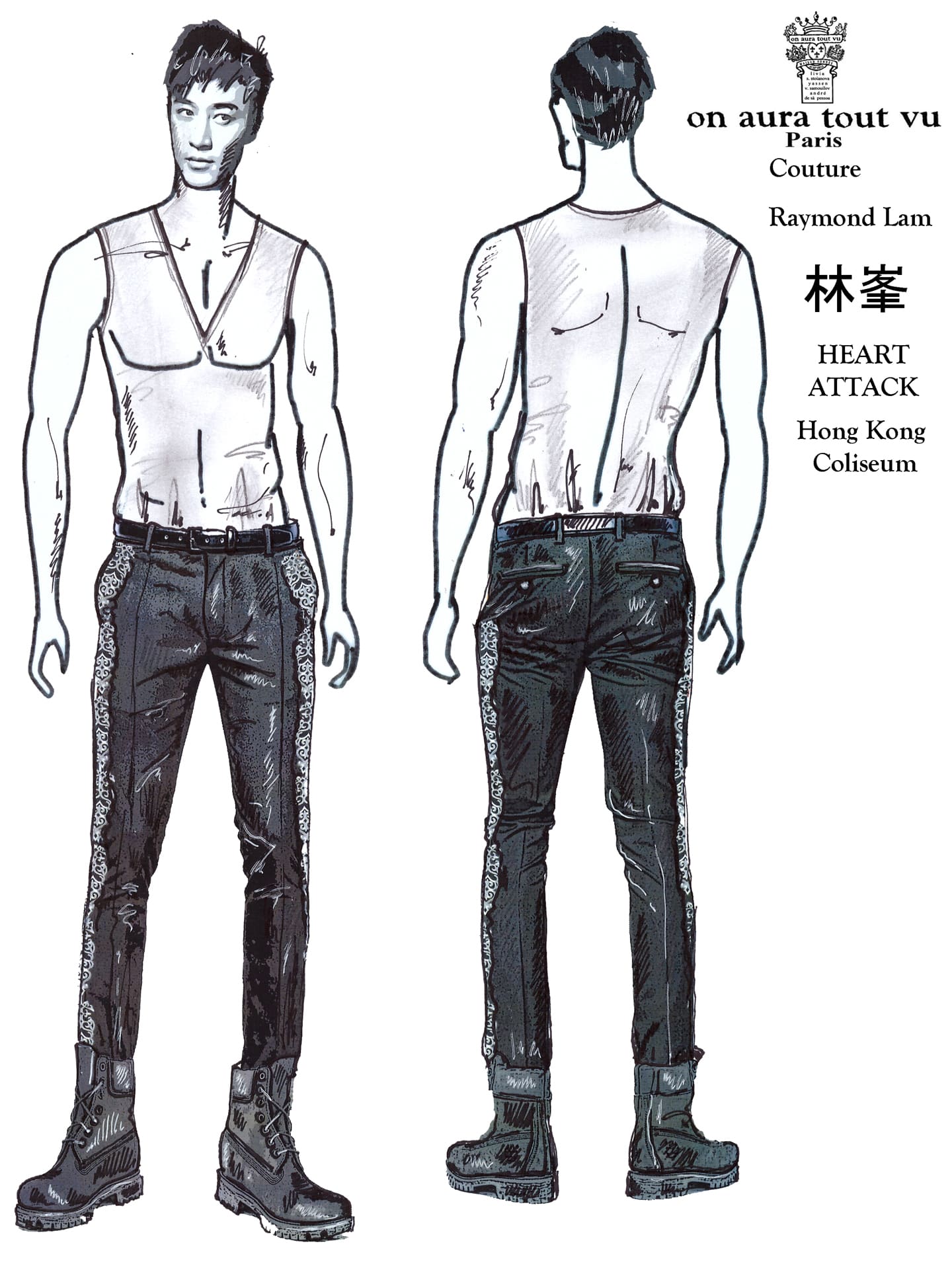 林峯 Raymond Lam – Couture by On Aura Tout Vu fashion
By events @en, fashion, fashion, Haute couture, music @en, musique, musique, News, News, Seleb's, Seleb's, Seleb's & OATV, Soirées & VIP
in
Tags > Colisée de Hong Kong, couture house, Haute Couture, Heart Attack, hong kong, Hong Kong actor and singer, Hong Kong Coliseum, leather embroidered crystals, Livia Stoianova, Music, on aura tout vu, on aura tout vu fashion, Raymond Lam, Raymond Lam on aura tout vu, stylist Tianyo Ma, Tianyo Ma, Yassen Samouilov, 林峯