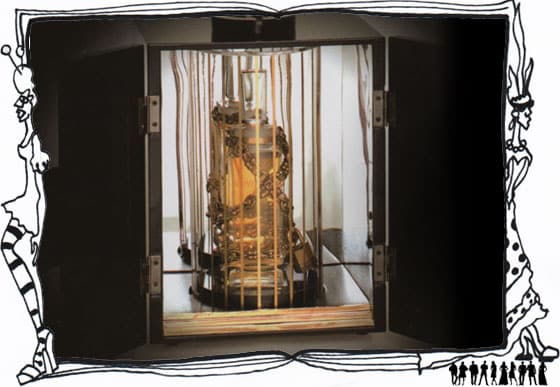 caron has always implemented to give the flavors a soul to give women the pleasure of sight and the joy of touch.
caron has done an edition chic and ultra sophisticated. the bottle « monument » pure and elegant, adorned with his gold chain with gold, thanks to the talents of « on aura tout vu  » designers becomes a work of art.
for this gem filled with the liquid gold « montaigne » caron imagined a casket inviolable dual flying, whose three-sided
mirror, can contemplate in all its aspects. caron has caught your sent.
open your imagination, become the finest of detectives, and lead the investigation of a nose advised: « the time theft …
if you can't let it free, steal it …