16 Nov /

Aquatic Sequences collection accessoires SS17 by On Aura Tout Vu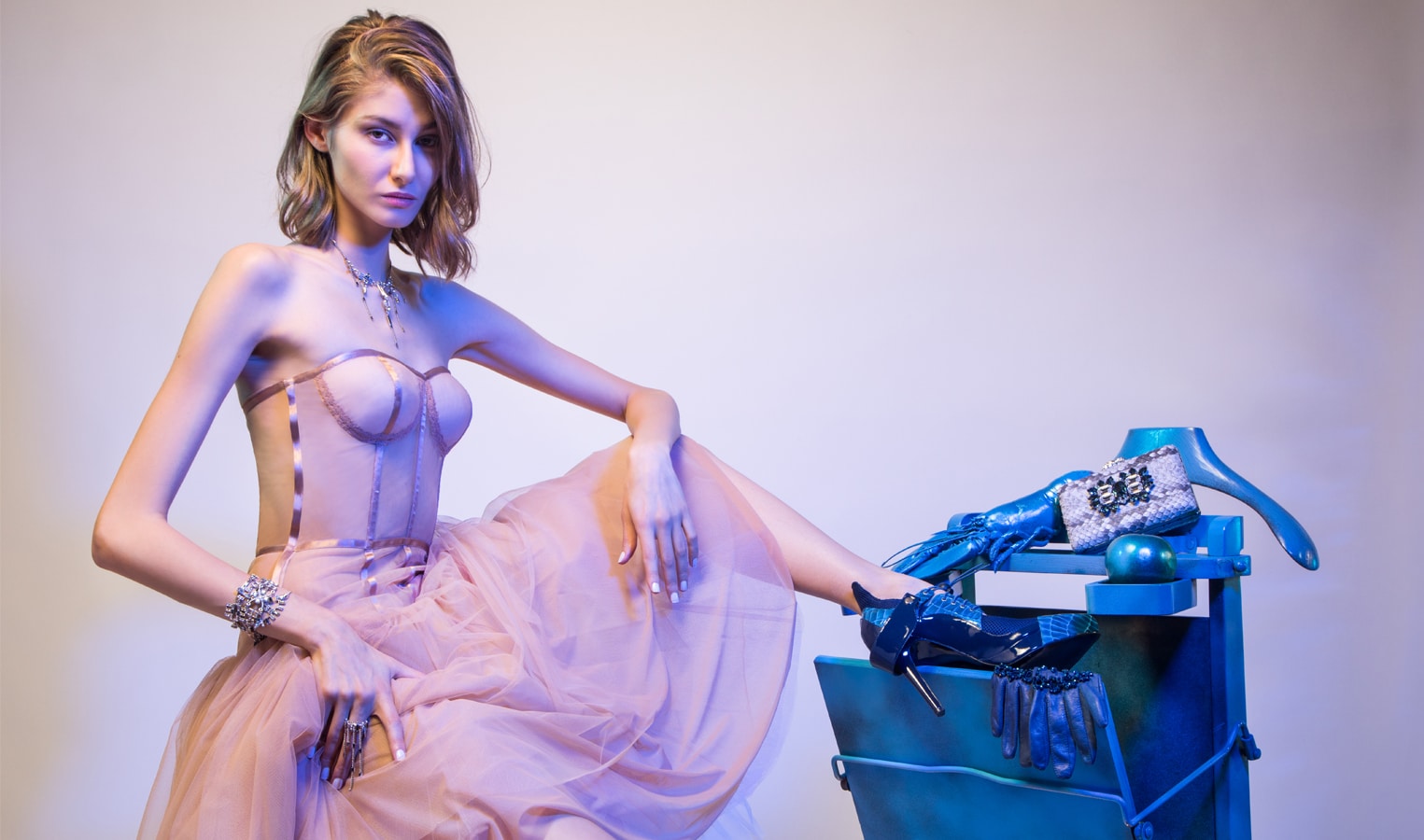 Aquatic Sequences by On Aura Tout Vu SS17
Positioned in succession one after the other, abstract rectangles recreate new geometric compositions. Mystery beneath under the water world punctuates this collection. Inspired by the motion sequences of crystals.
Ornament as an ocean treasure; Necklaces, bracelets and earrings came to life in cold color harmonies with clear crystal, smoky shades of blue, Blue Shade and Montana.
The gray metal with its fresh punctuations showcases the subtle shades of blue. Fine chains additions are agitated tentacles such as jellyfish from the ocean depths.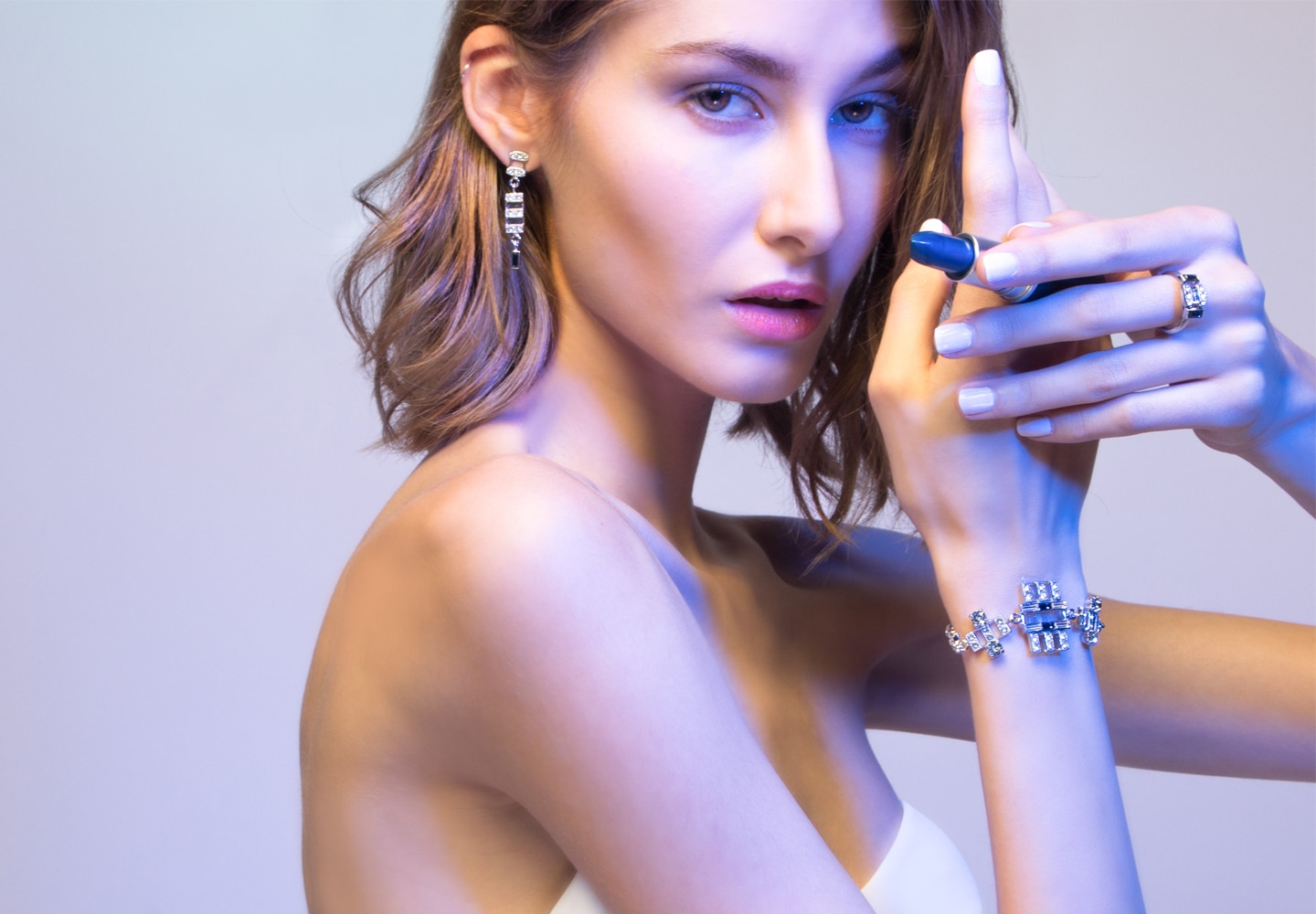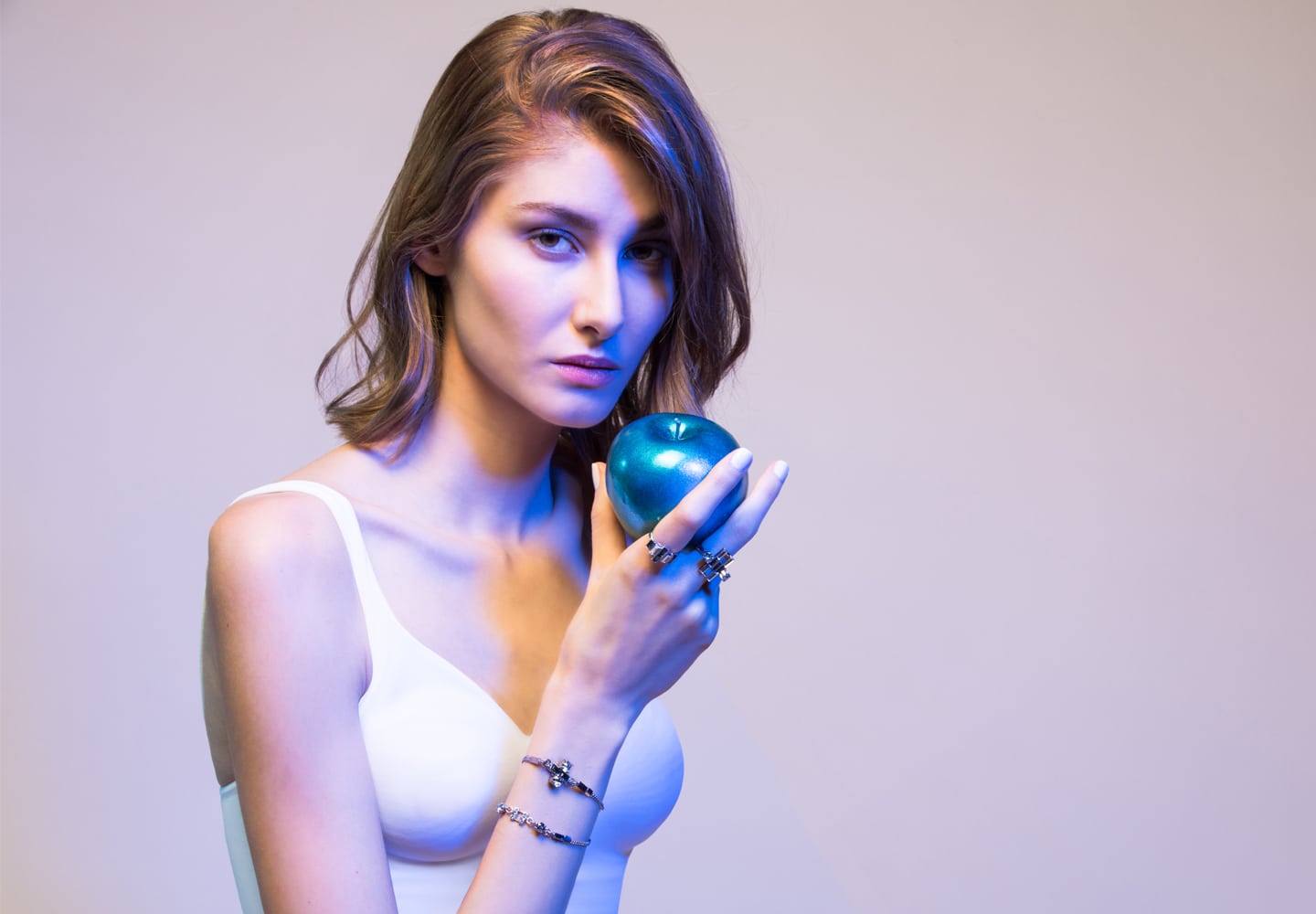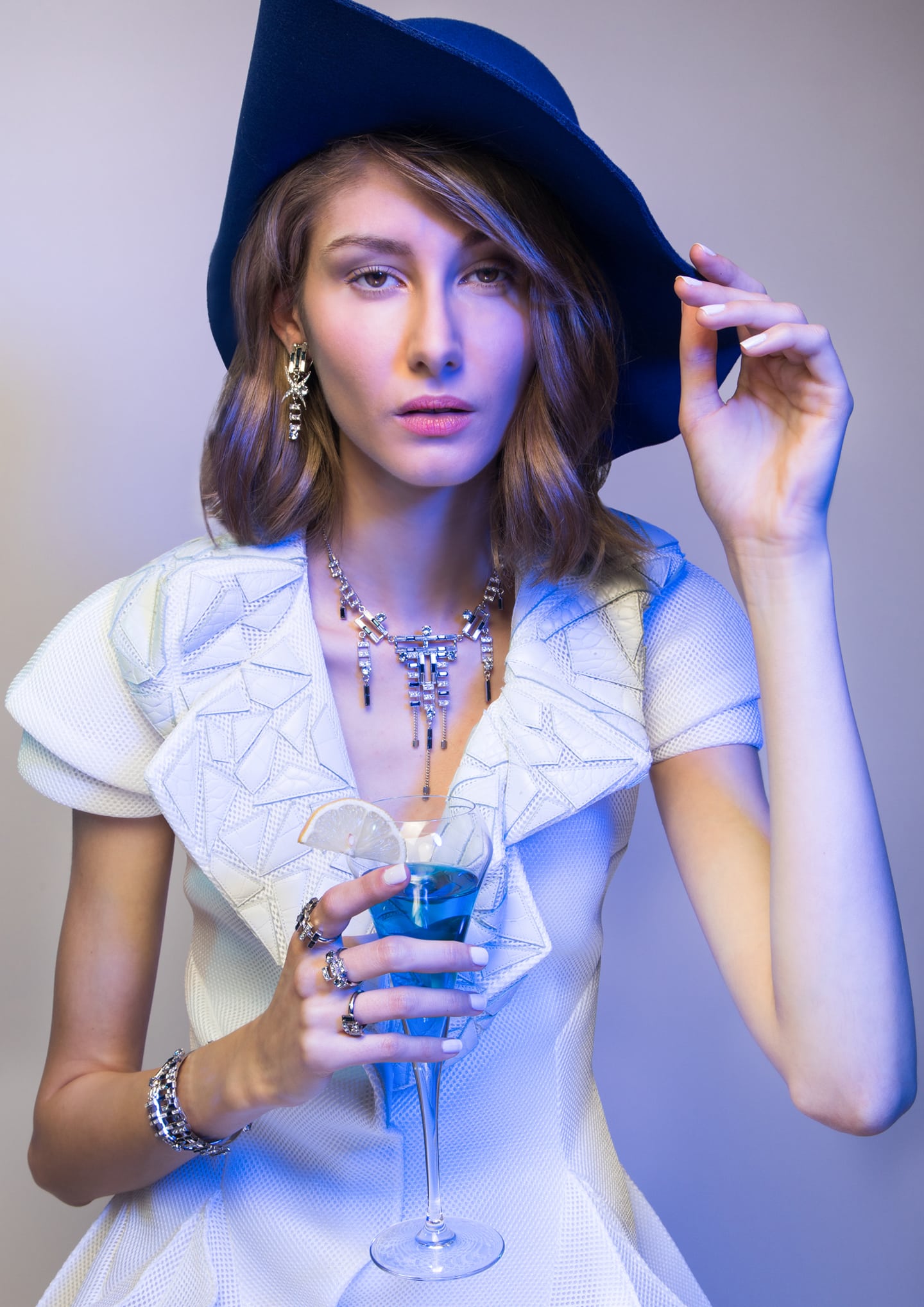 Séquences Aquatique by On Aura Tout Vu SS17
Positionnés en succession, les uns après les autres, les rectangles forment des géométries abstraites pour recréer de nouvelles compositions. La fascination que nous avons pour le monde sous-marin renferme bien des mystères qui se reflètent dans cette collection.
Ces accessoires s'inspirent des mouvements des séquences des cristaux. Les colliers,les bracelets et  les boucles d'oreilles  prennent vie dans des harmonies  de couleurs froides avec le cristal, les nuances de bleu fumé, Bleu Shade et Montana.
Le métal grisé avec sa ponctuation fraîche met en valeur les nuances subtiles de bleu. Des ajouts de chaines fines s'agitent telles des tentacules de méduse sortant des profondeurs des océans.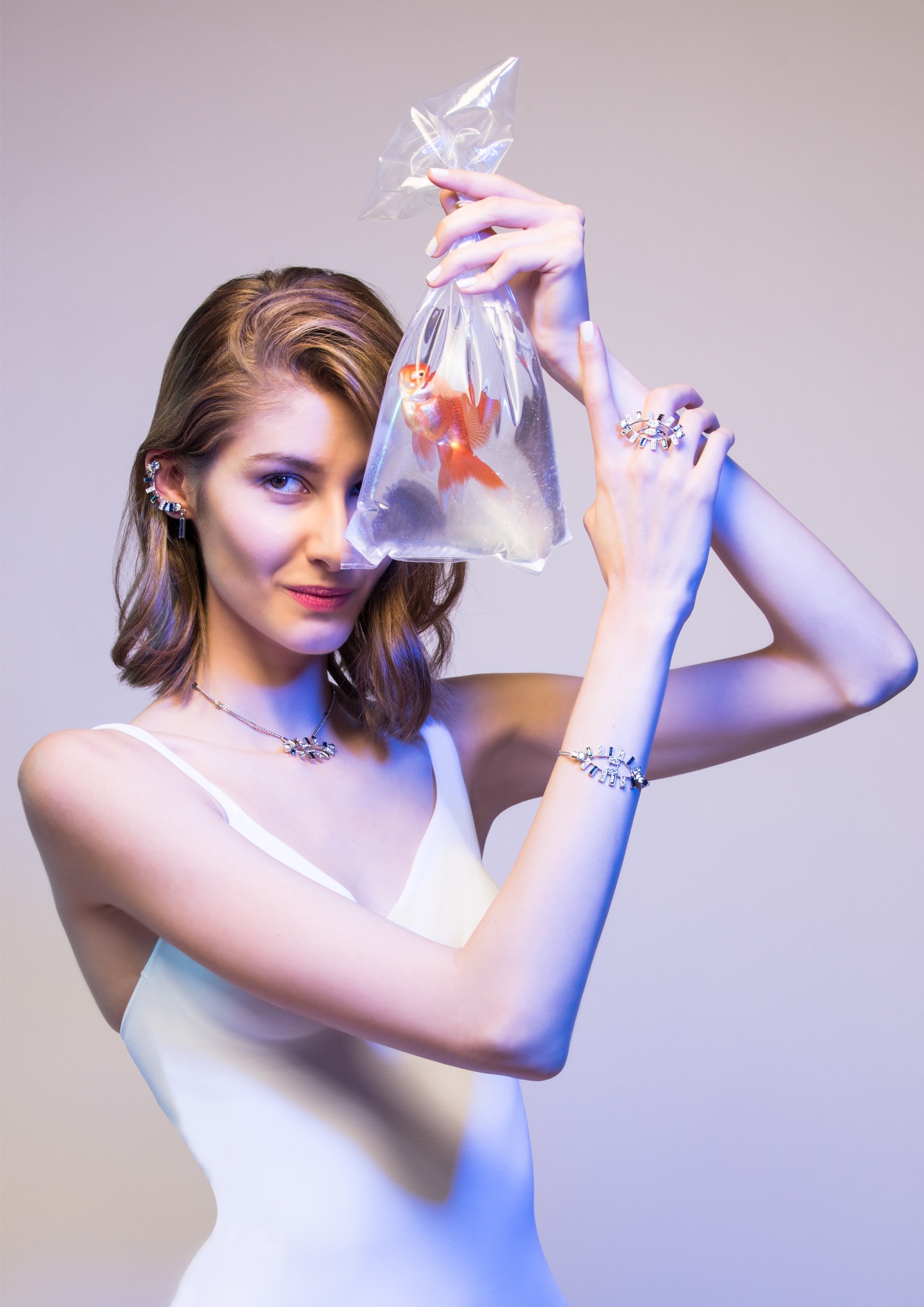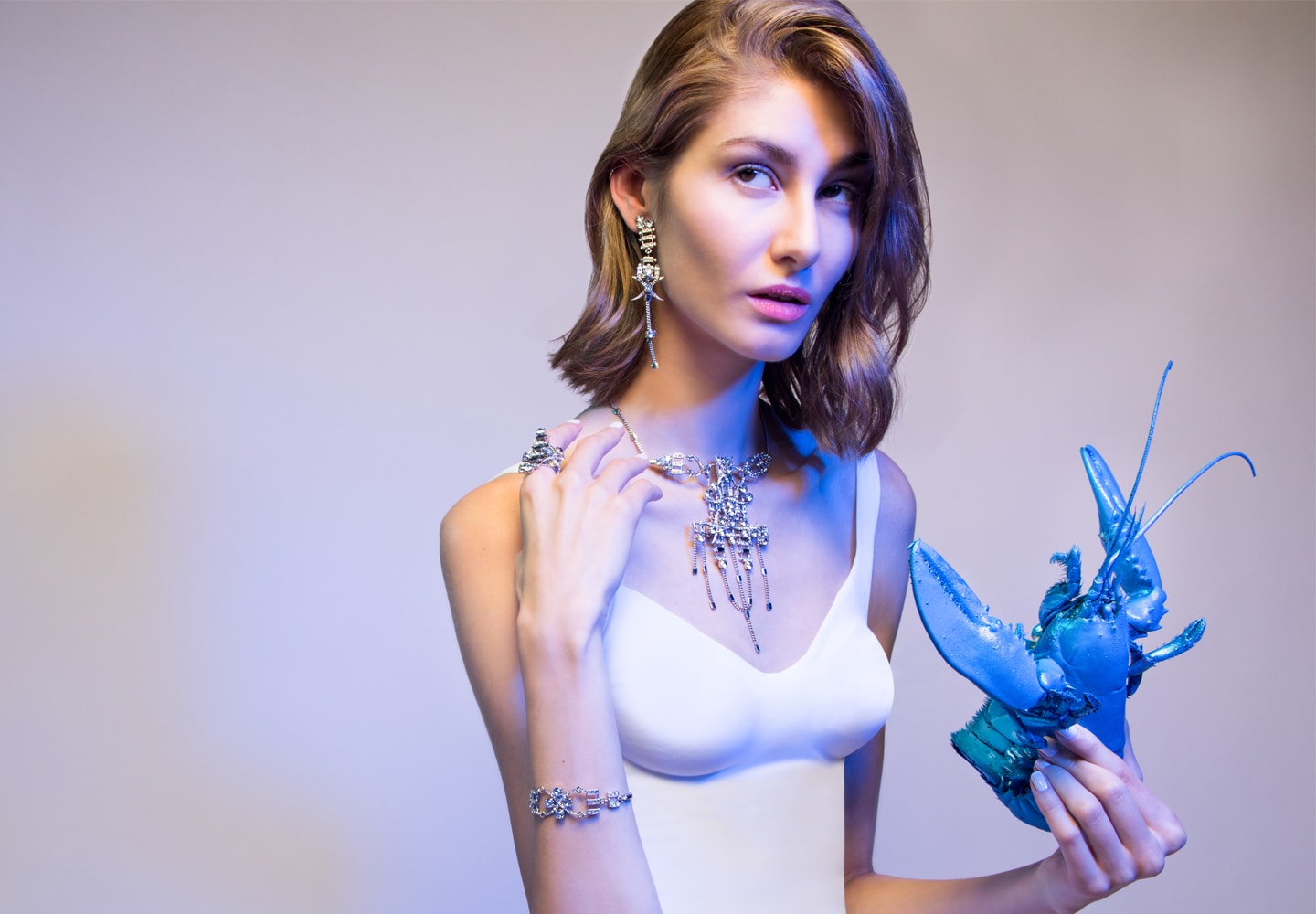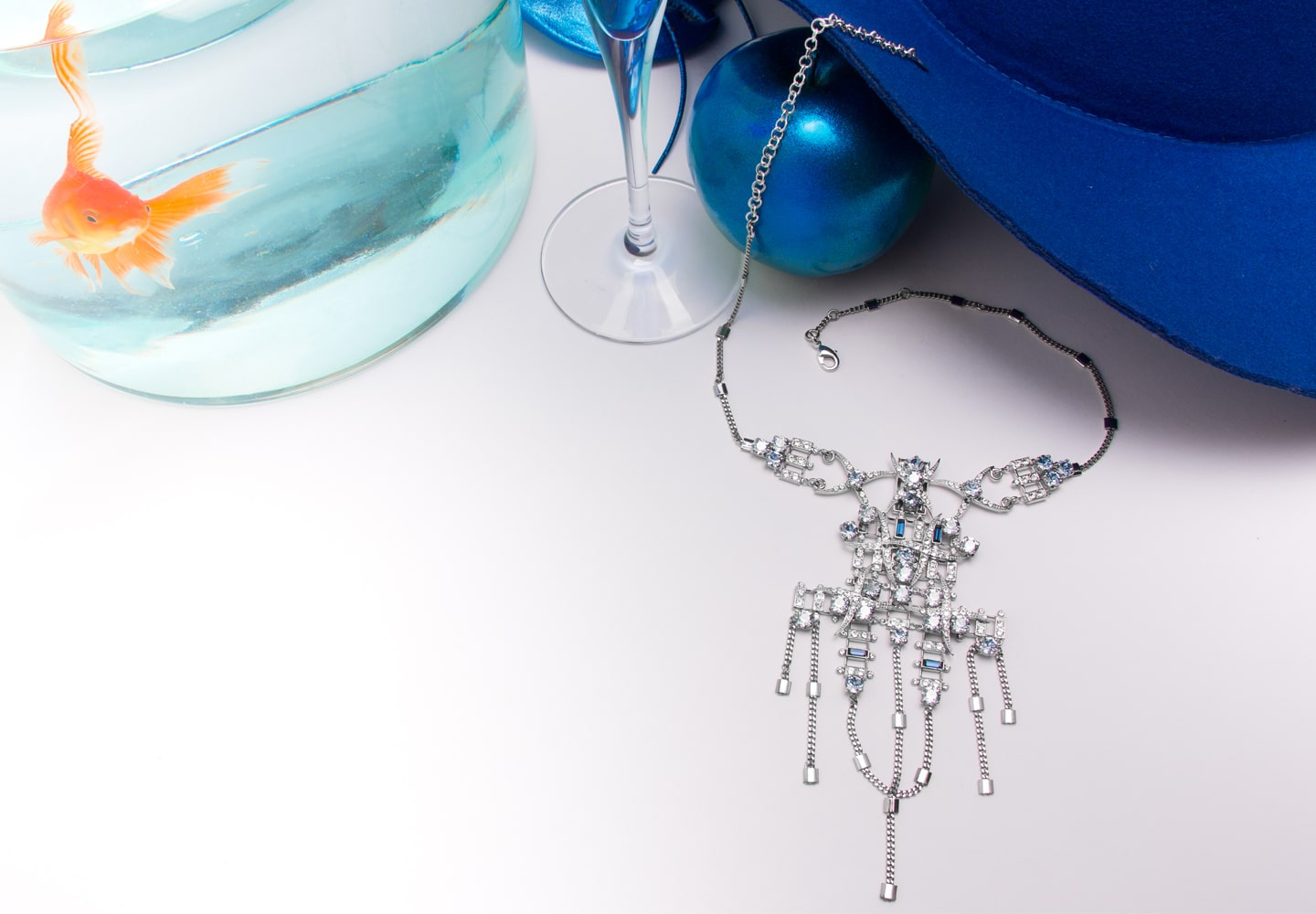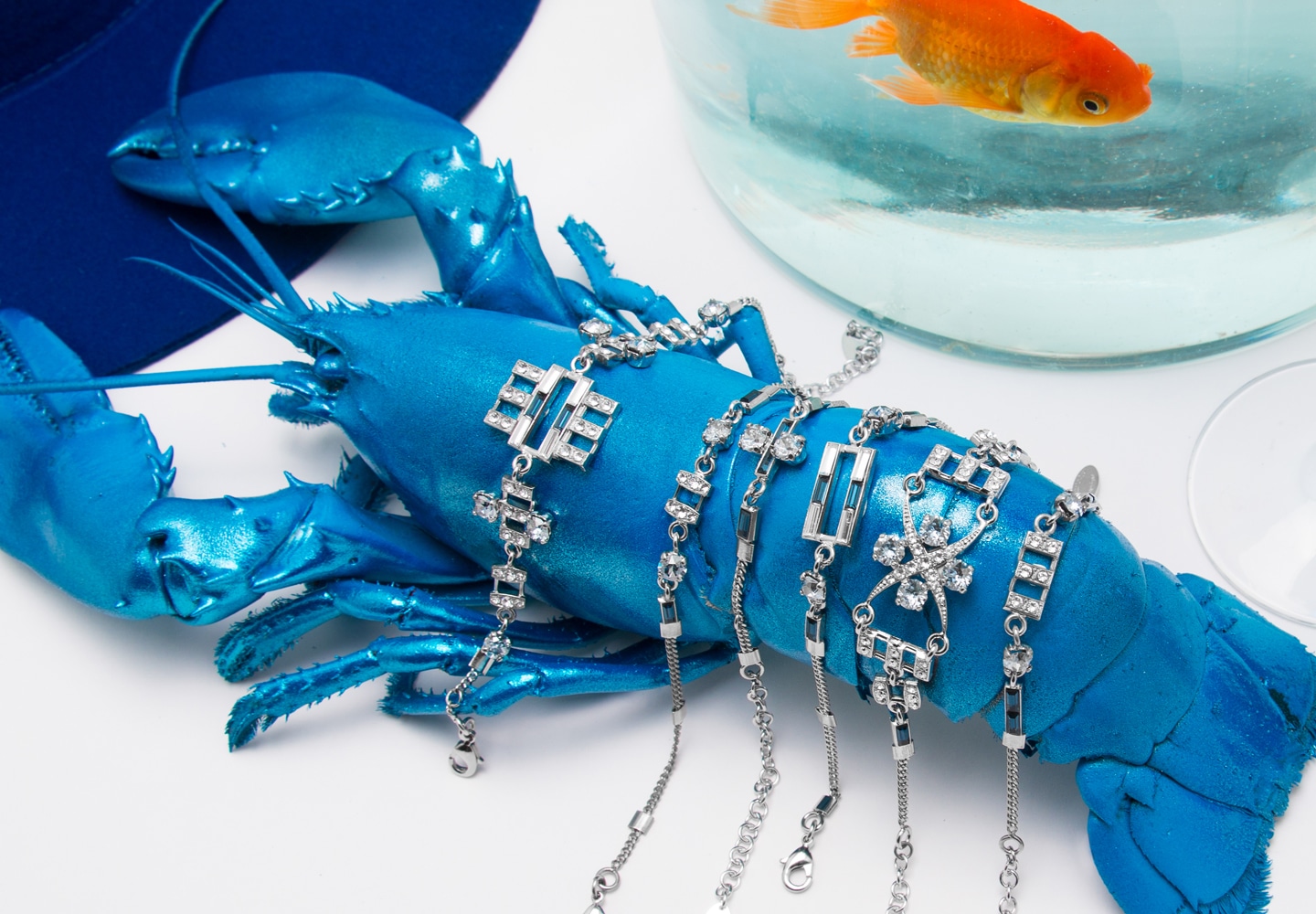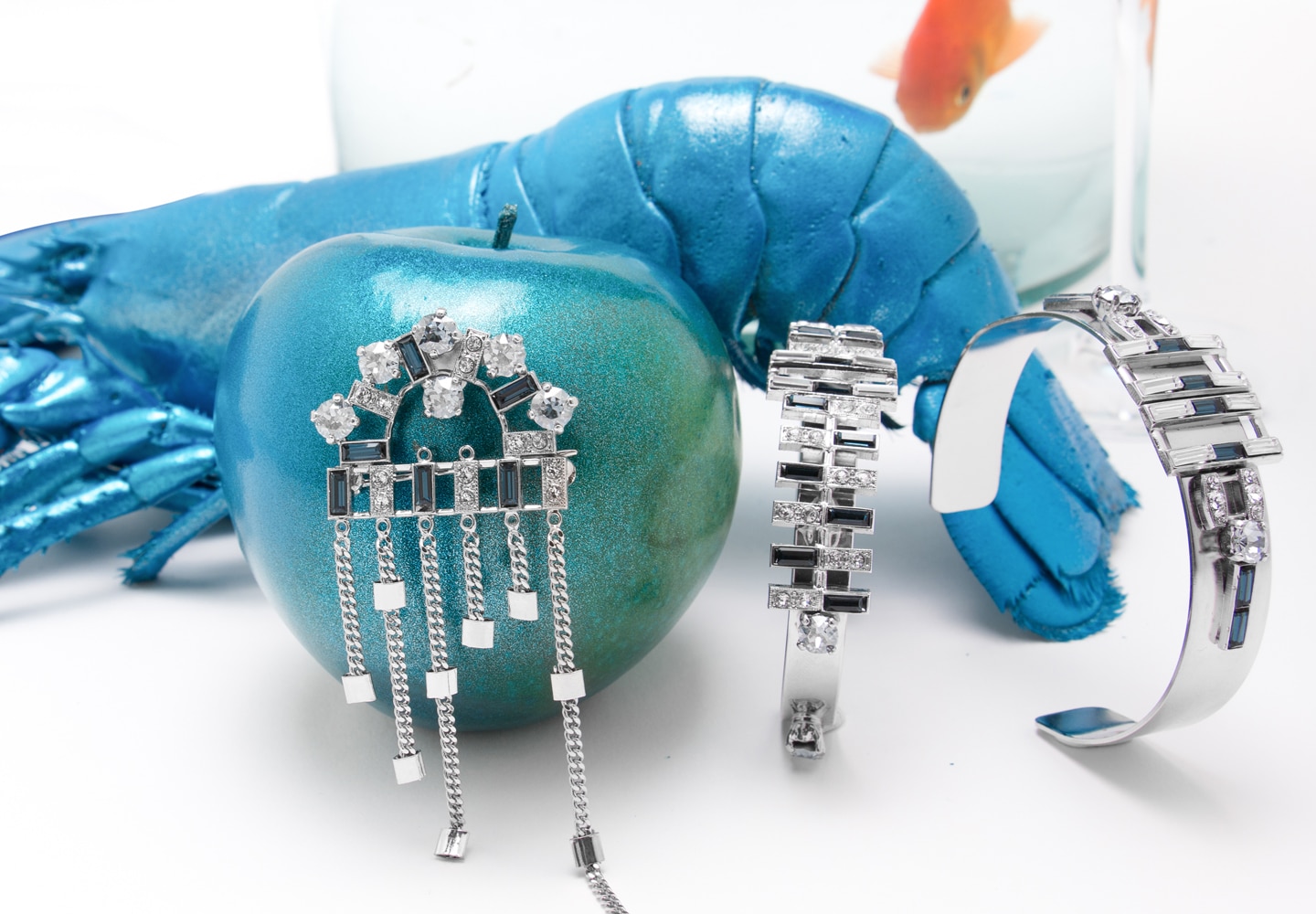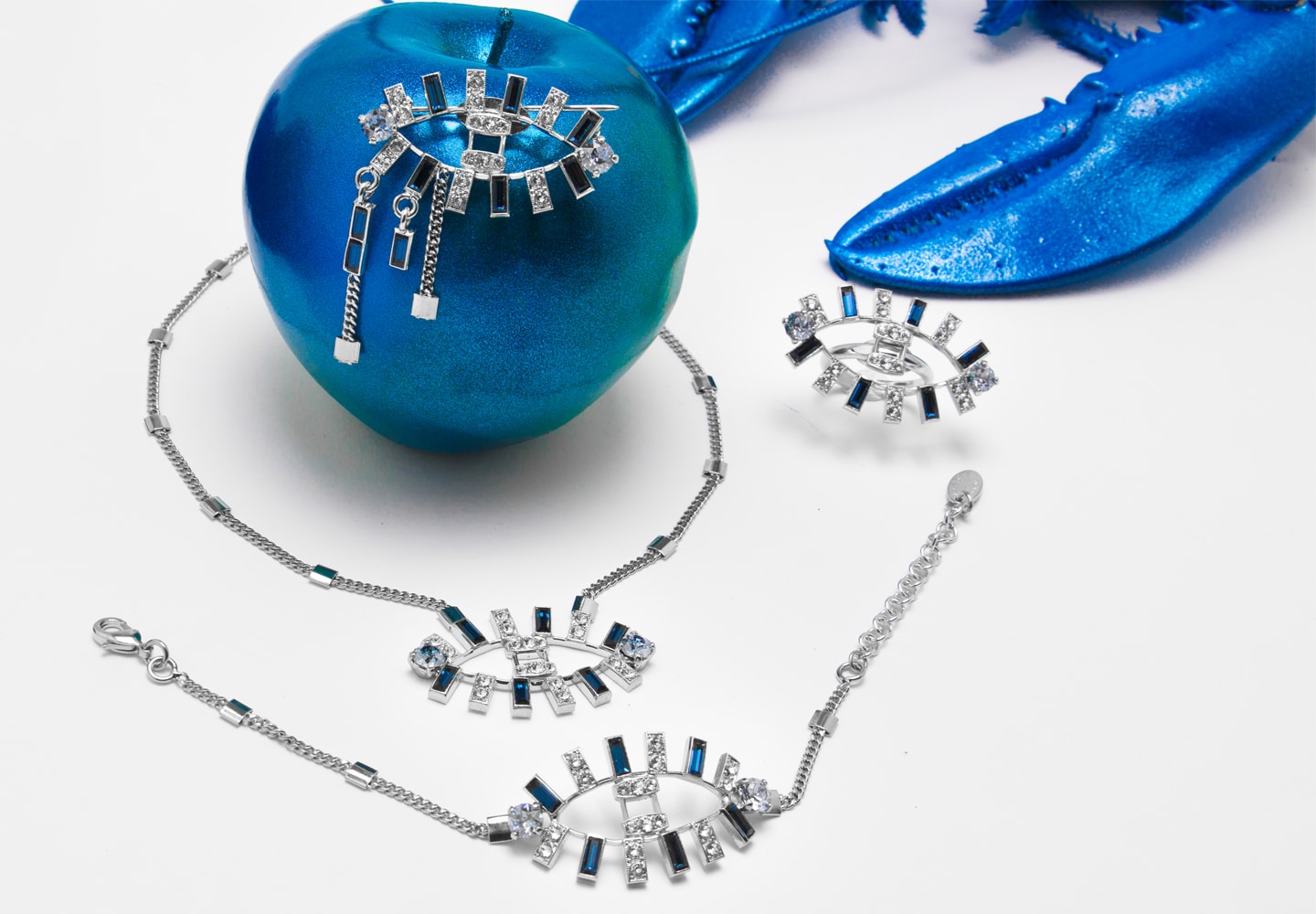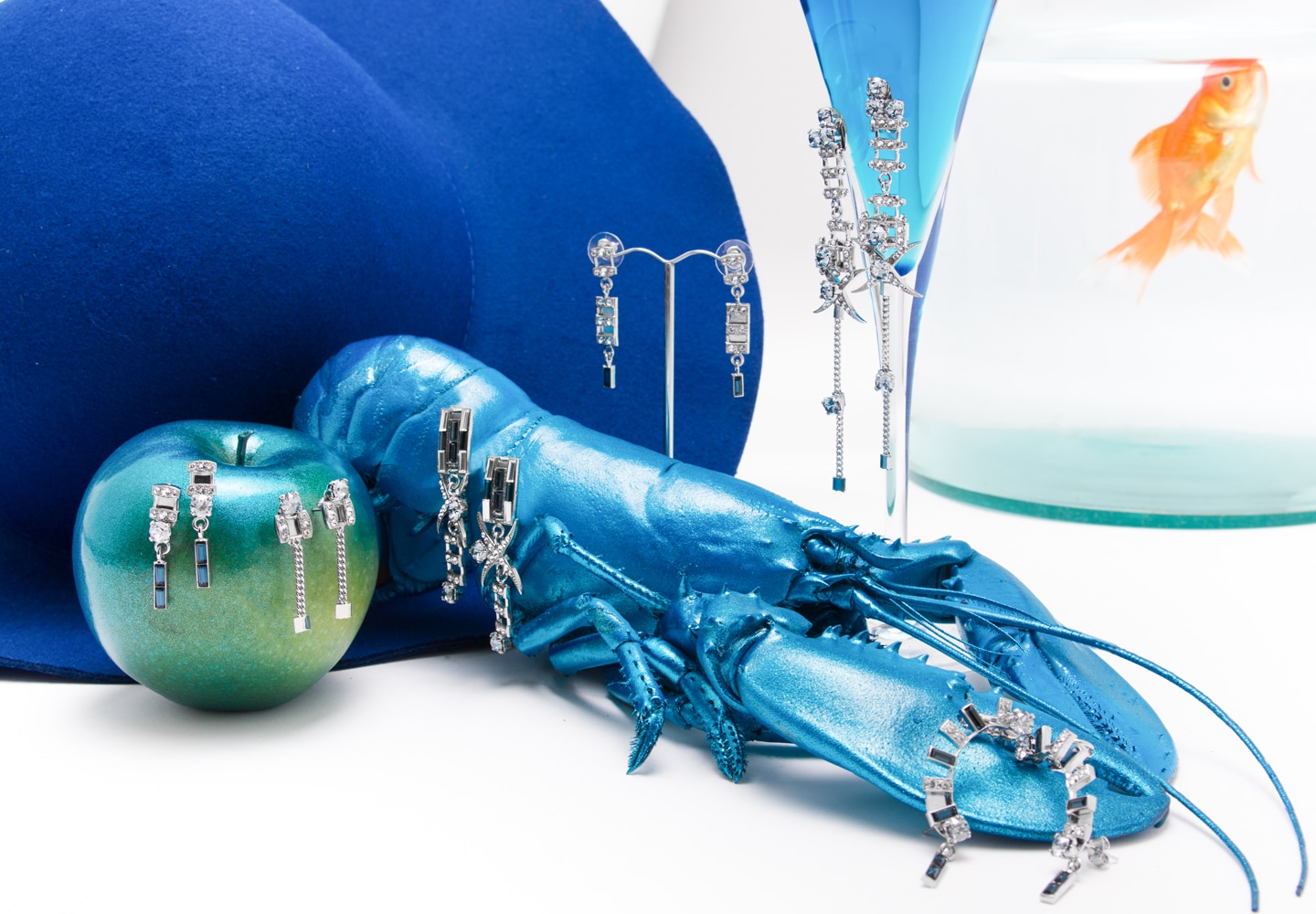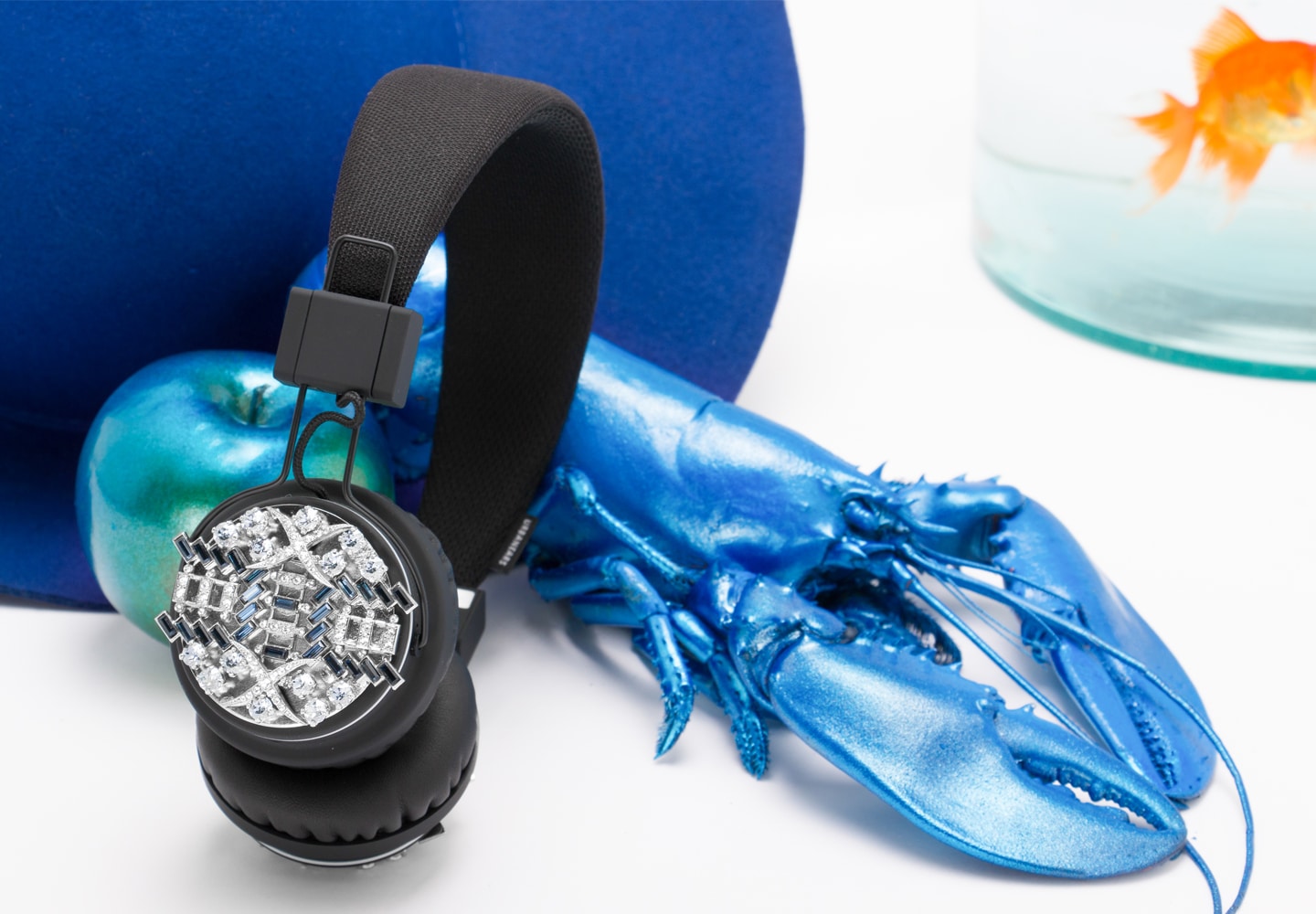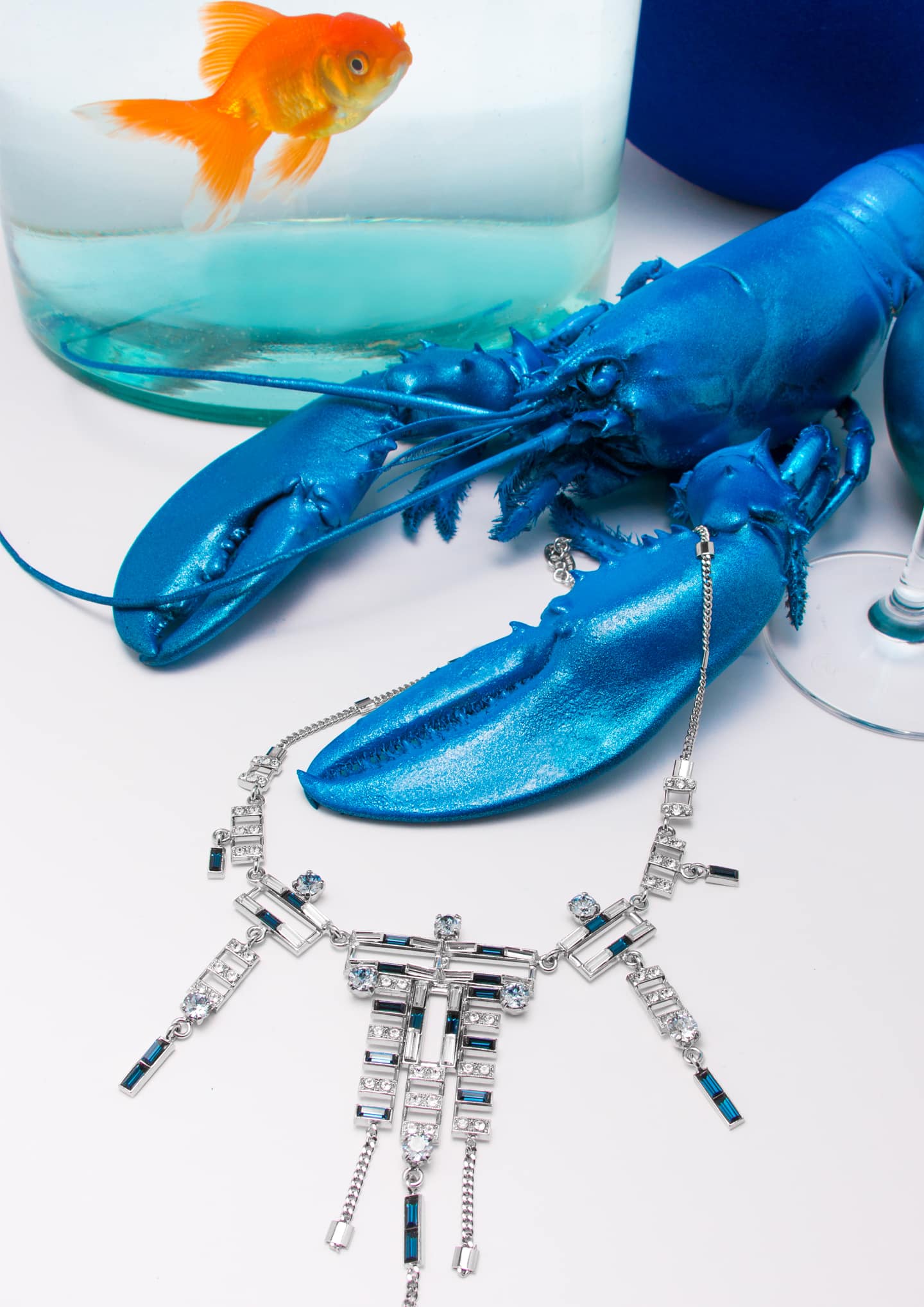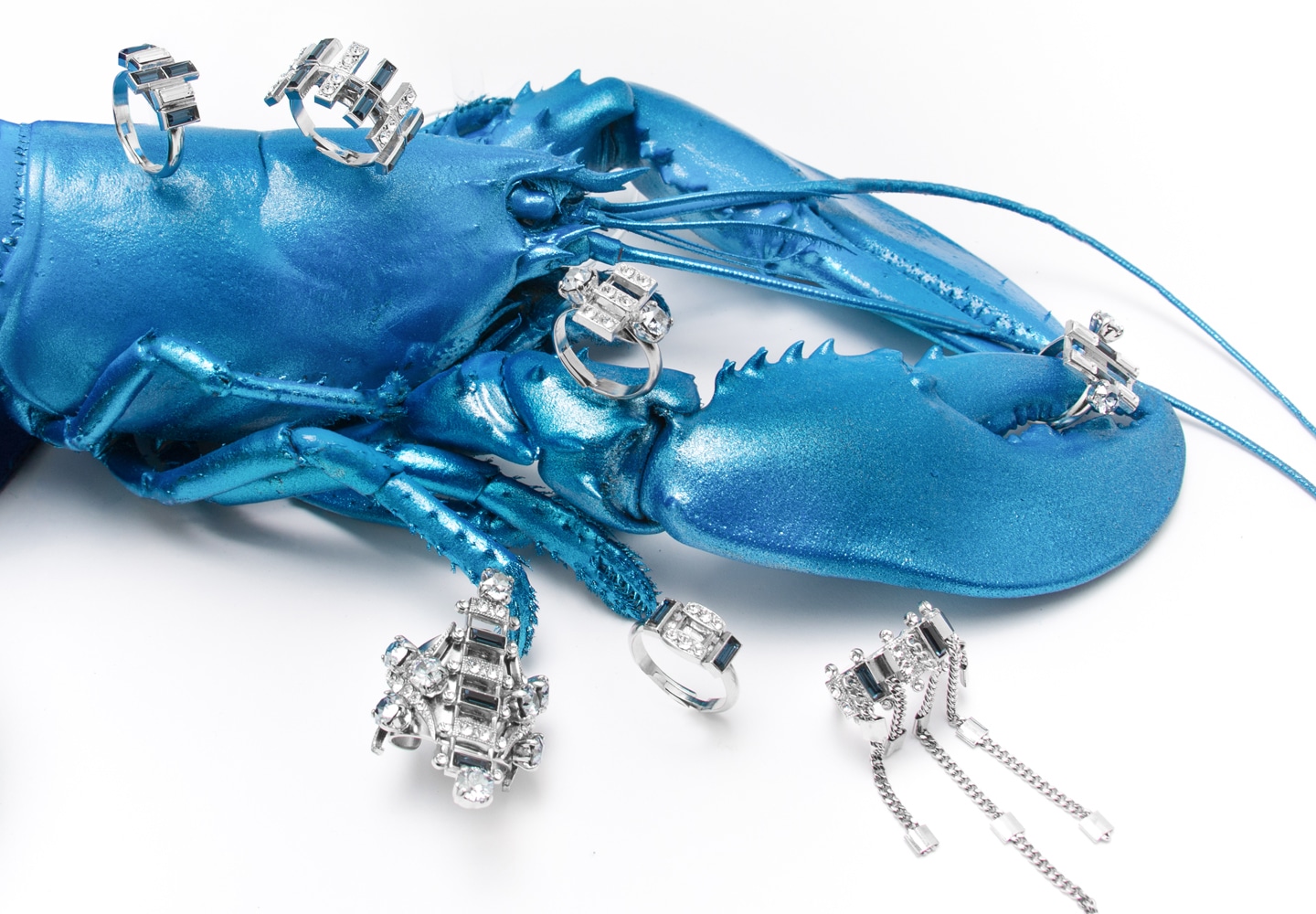 Photographe : Bin Y Toh
Styled : Yassen Samouilov Livia Stoianova
Models : Betty Doye, Sam Nieto
Makeup : Emi Cocalina
Assistant : Emmanuel Maria
By Accessoires, fashion, fashion weeks, News, News
in
Tags > accessories, bijoux, BlackDiamond, bleu apple, bleu fumé, Bleu Shade et Montana, bracelets and earrings, contemporary jewellery, couture, cristal, cristaux, fashionaddict, fine jewelry, french jewelry brands, jet, jewellery designers, Livia Stoianova, Lobster, métal, mode, musthave, mypfw, Necklaces, ocean treasure, onauratoutvu, onauratoutvuaccessories, onauratoutvufashion, pfw, pfwss17, red fish, Silver Night, Yassen Samouilov