30 Nov /

World Jewelry Facets 2016 Paris avec ON AURA TOUT VU & Swarovski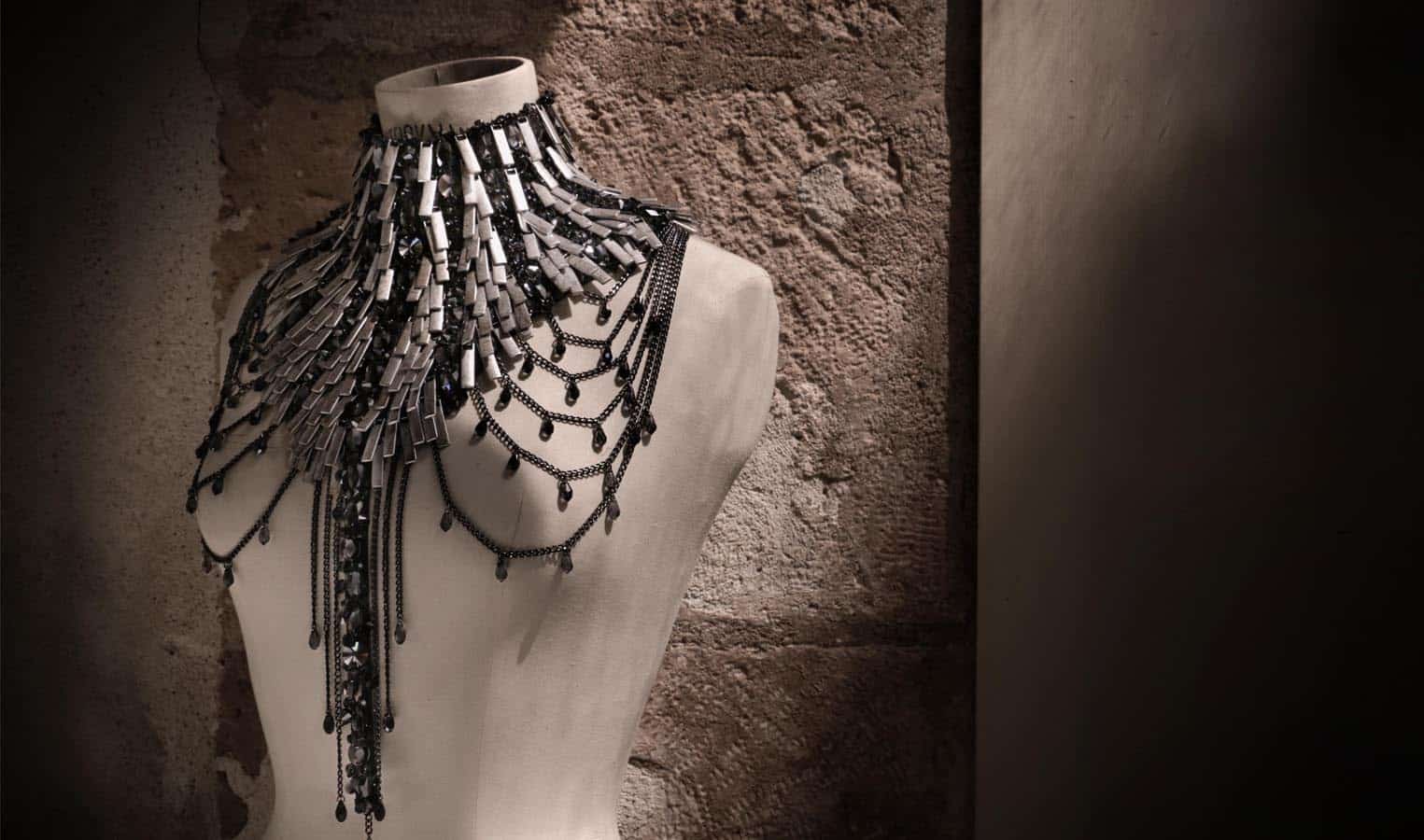 Swarovski launched World Jewelry Facets 2016 in Paris on October 2016. Held at the historic Pavillon Etoile, in a lavish, floral garden-inspired décor, showcasing the finest contemporary fashion jewelry design from all over the world, featuring special pieces for Spring/Summer 2017 whose all embellished with Swarovski crystals.
On Aura Tout Vu is proud to take part in this event, featuring a special edition of On Aura Tout Vu statement necklace.
Made in Paris by the atelier of On Aura Tout Vu, this necklace was accomplished under couture craftsmanship; Chantilly lace trimmed Satin silk high collar embroidered metallic hand-printed petals and Swarovski crystal. Long chain draped shoulder line punctuates the romantic and sophisticated sentiments.
Swarovski has chosen 45 designers including: Philippe Ferrandis, On Aura Tout Vu, Delphine Charlotte Parmentier and Jean Paul Gaultier,Gas Bijoux….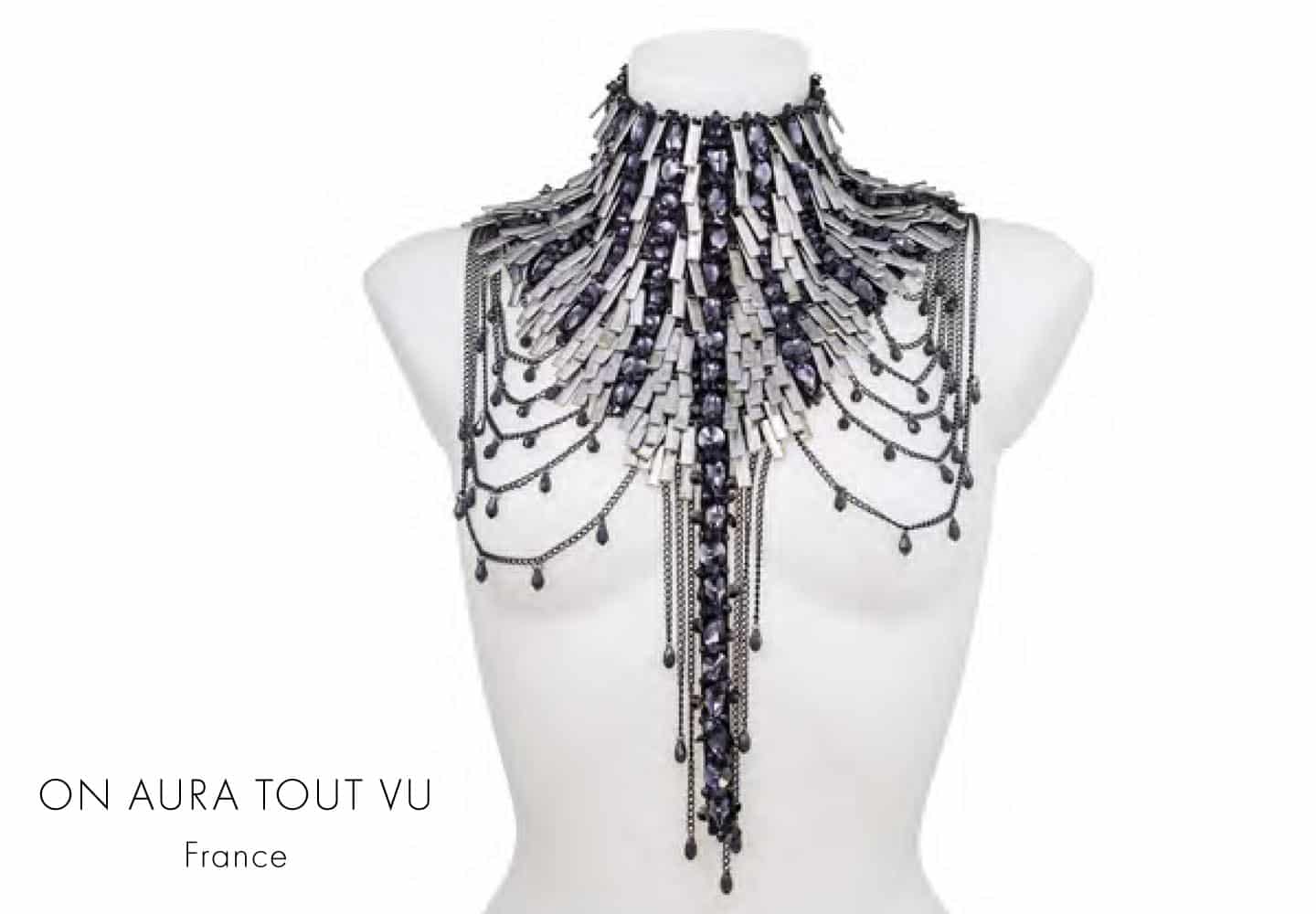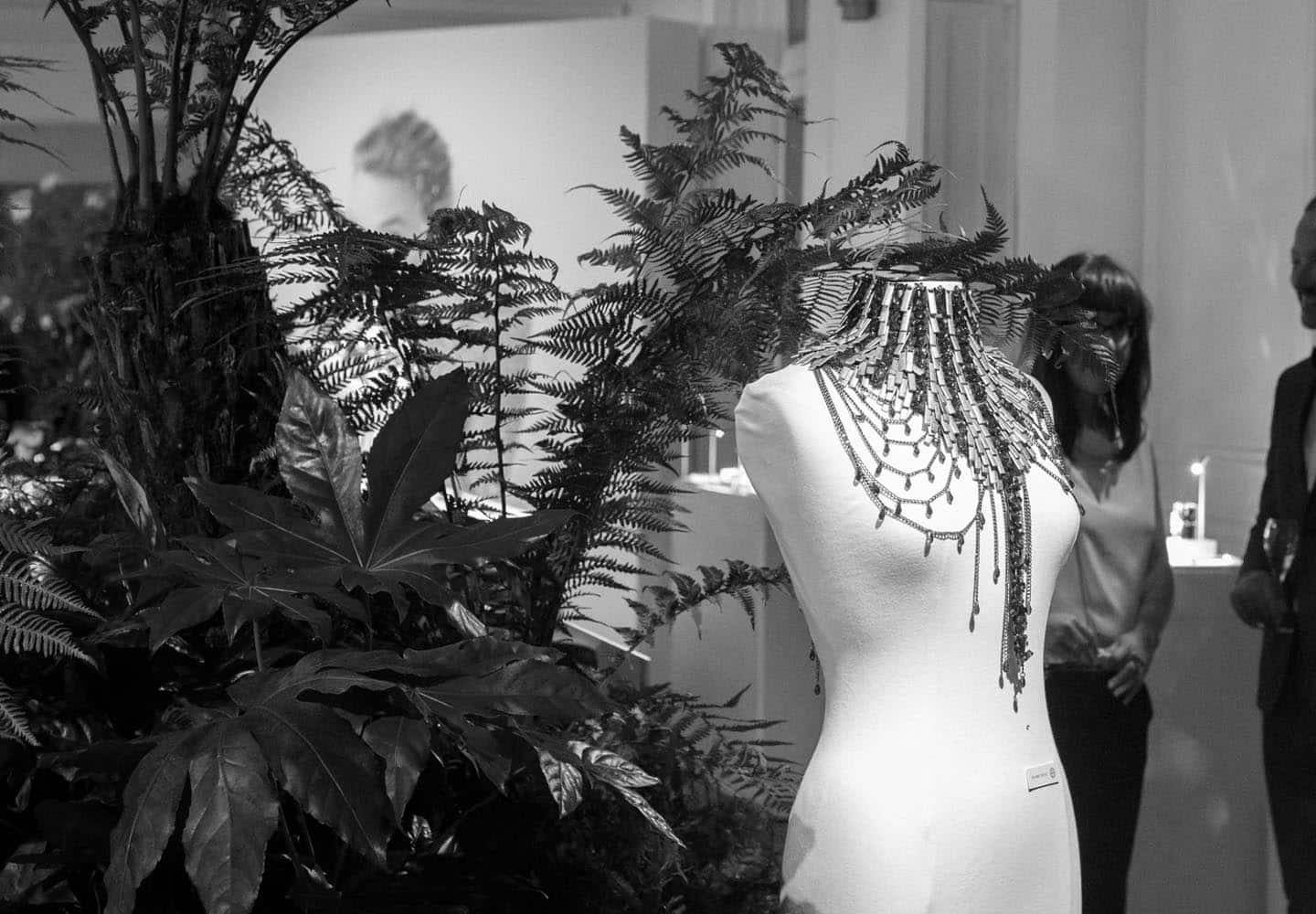 Swarovski a lancé « World Jewelery Facetes 2016 »  à Paris en Octobre 2016. Présenté au Pavillon Etoile de Paris, dans un somptueux décor floral aux inspirations botaniques. L'événement  exposait les plus delicates bijoux de mode contemporains du monde entier, avec des pièces spéciales pour le printemps / été 2017 où tous étaient orne de cristaux Swarovski.
On Aura Tout Vu est honoré de participer à cet événement, avec une édition spéciale du collier On Aura Tout Vu.
Fabriqué à Paris par l'atelier On Aura Tout Vu, ce collier a été réalisé par un savoir-faire artisanale; Dentelles « Chantilly » garnie de satin de soie. Le col brodé de pétales métalliques peint à la main et de cristaux Swarovski. Ligne d'épaule drapée de longues chaînes pour souligner le sentiment romantique et sophistiqué de la pièce.
Swarovski a choisi 45 designers parmi lesquels: Philippe Ferrandis, On Aura Tout Vu, Delphine Charlotte Parmentier et Jean Paul Gaultier, Gas Bijoux ….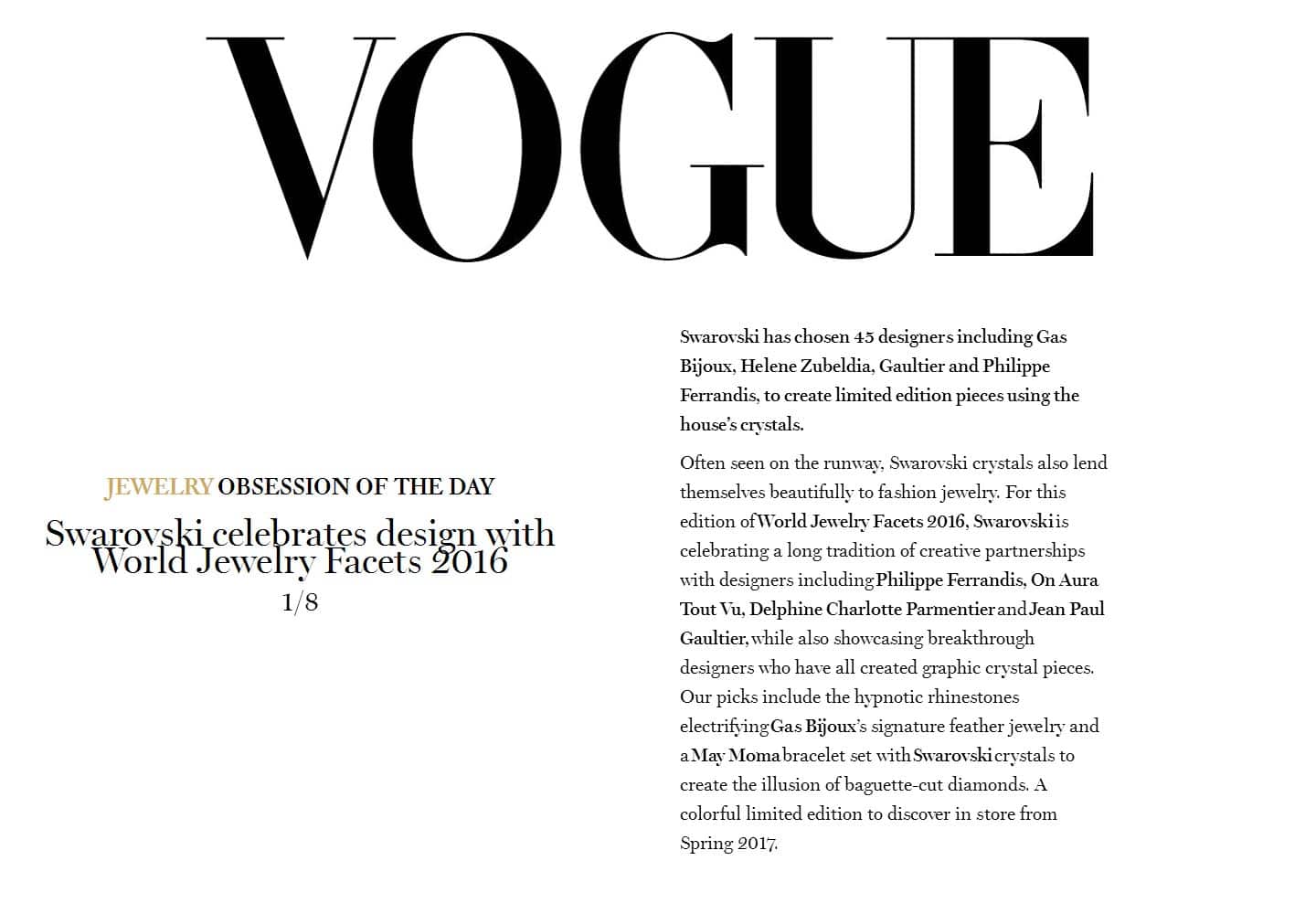 By Accessoires, events, events @en, fashion, fashion, fashion weeks, News, News, Soirées & VIP
in
Tags > bagues, bijoux, collier, Delphine Charlotte Parmentier and Jean Paul Gaultier, fashion, fashion week, Gas Bijoux, jewelery, limited edition, Livia Stoianova, Markus Langes-Swarovski, Nadja Swarovski, on aura tout vu, on aura tout vu bijoux, on aura tout vu fashion, On aura tout vu pour Swarovski, Pavillon Etoile, Philippe Ferrandis, Swarovski crystals, World Jewelery Facetes 2016, Yassen Samouilov