14 Nov /

SPELL AND ILLUSIONS Collection ON AURA TOUT VU accessories SS18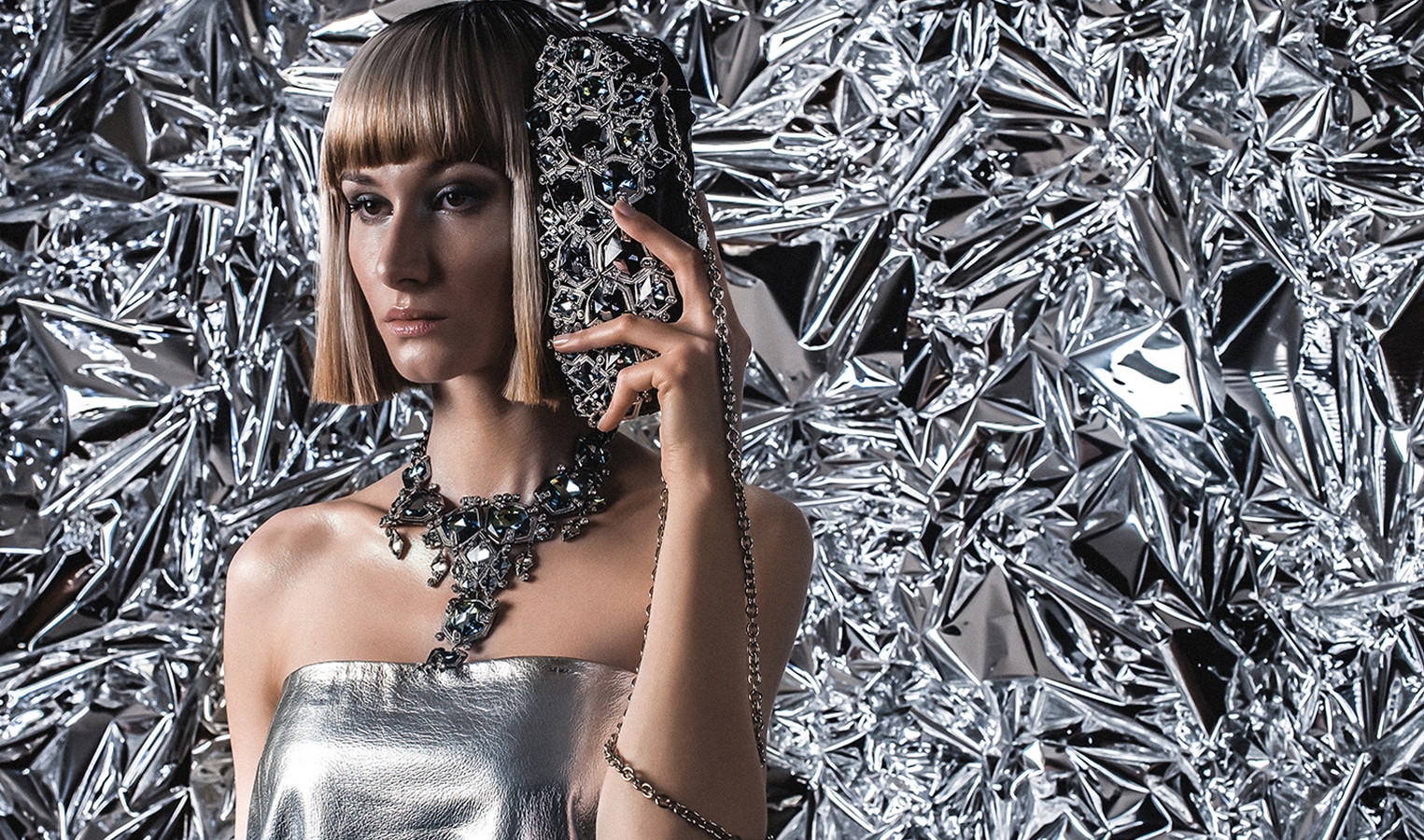 SPELL AND ILLUSIONS
SS18
You think you've seen it all but it's just an illusion…
A new feel of 2.5D jewelleries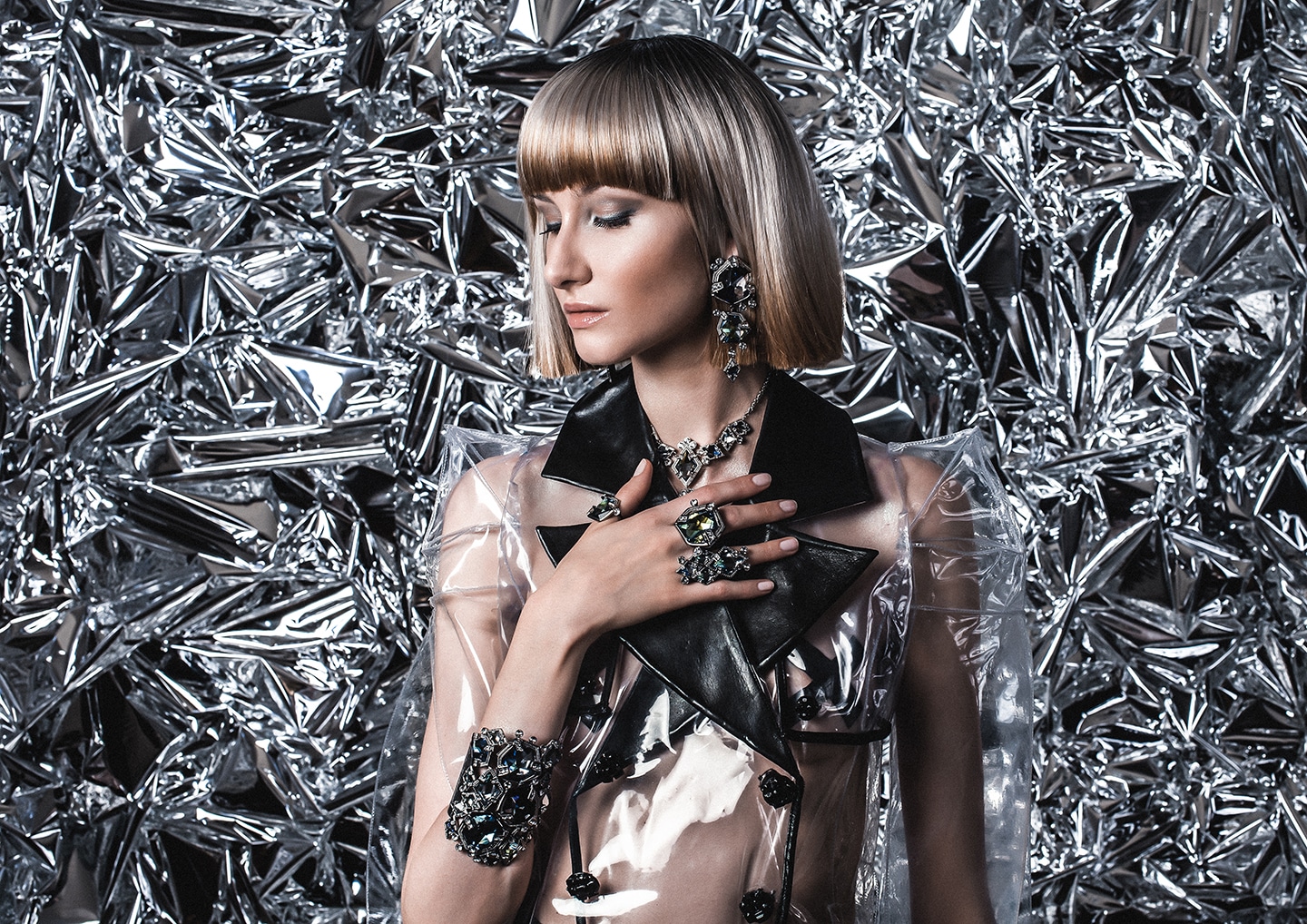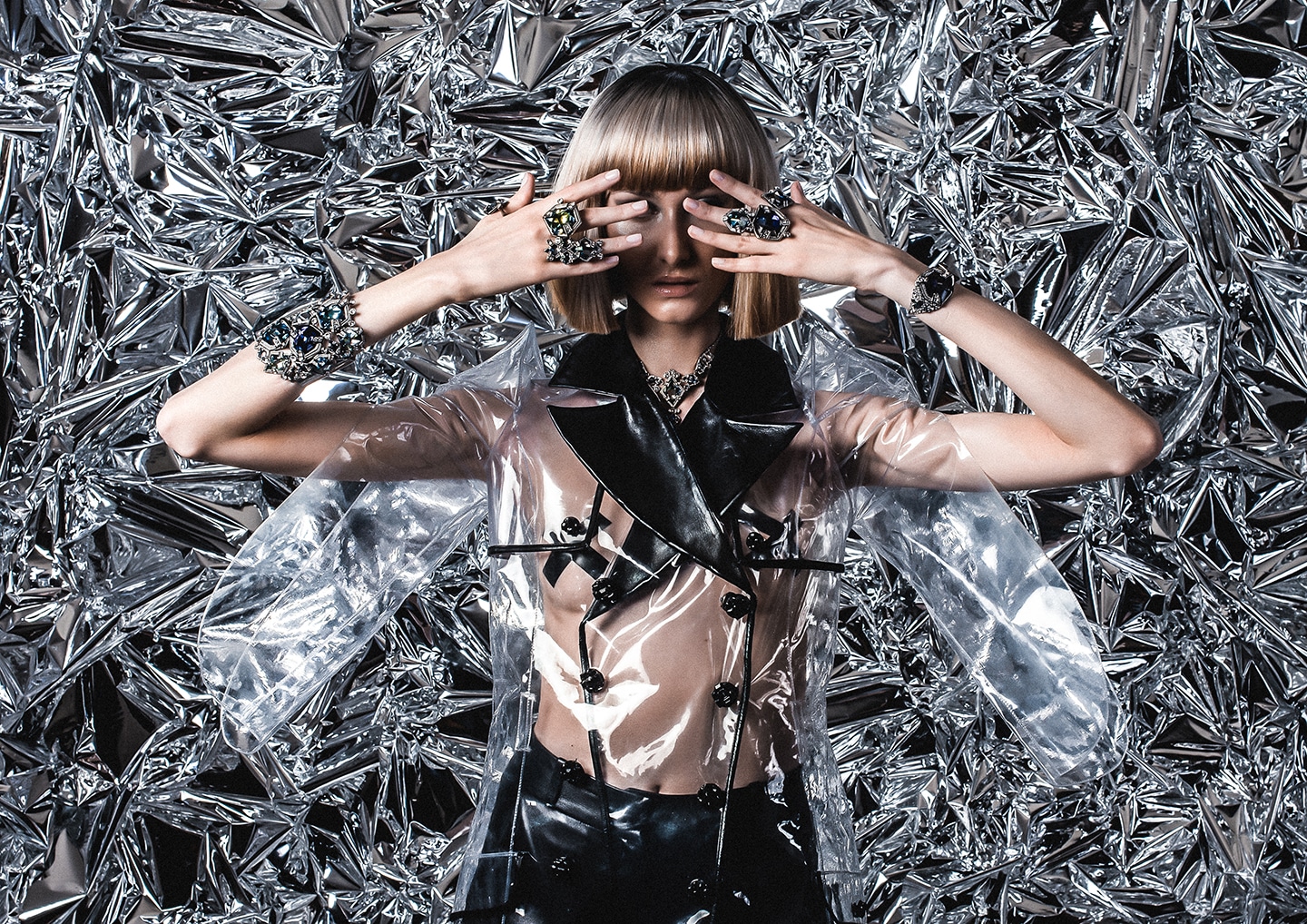 "Post-human" is inspired by artificial intelligence and illustrated by tech-driven design and a new generation of technical materials.
ON AURA TOUT VU  is using the Tilted Dice Fancy stones and Tilted Spike Fancy Stones from Swarovski.  This new  shape  is designed by the legendary former BMW chief designer Chris Bangle.
Tilting perspectives with more than just crystals will continue to invite audiences into a world of alternative wonder.
The ON AURA TOUT VU last collection embraced the perspectives and is experiencing 2.5D Jewelleries from a new angle. Metal and crystal geometry manages to exude both space and dimension, even while appearing intrinsically flat.
Made in abstract rhodium plated metal pendant integration, necklaces, bracelets, rings and earrings are « with other world » geometry confusing the view, with the partly coated nature of each stones.
The unique interstellar look combines new, modern technology, resulting in a precision-cut surface that creates an optical illusion.
Colors: Crystal Purple, Crystal Bermuda Blue and Crystal Sahara are the majeur colors for this new mood « illusion » jewellery collection created by the designers of on aura tout vu. Colors are Inspired from the deep ocean and the sparkling constellation.
Constructed and androgynous jewelry pieces in a world blurring gender norms.
Broches and rings represents multilayered cut accessories  creating optical illusions and mosaics like a kaleidoscope from our childhood.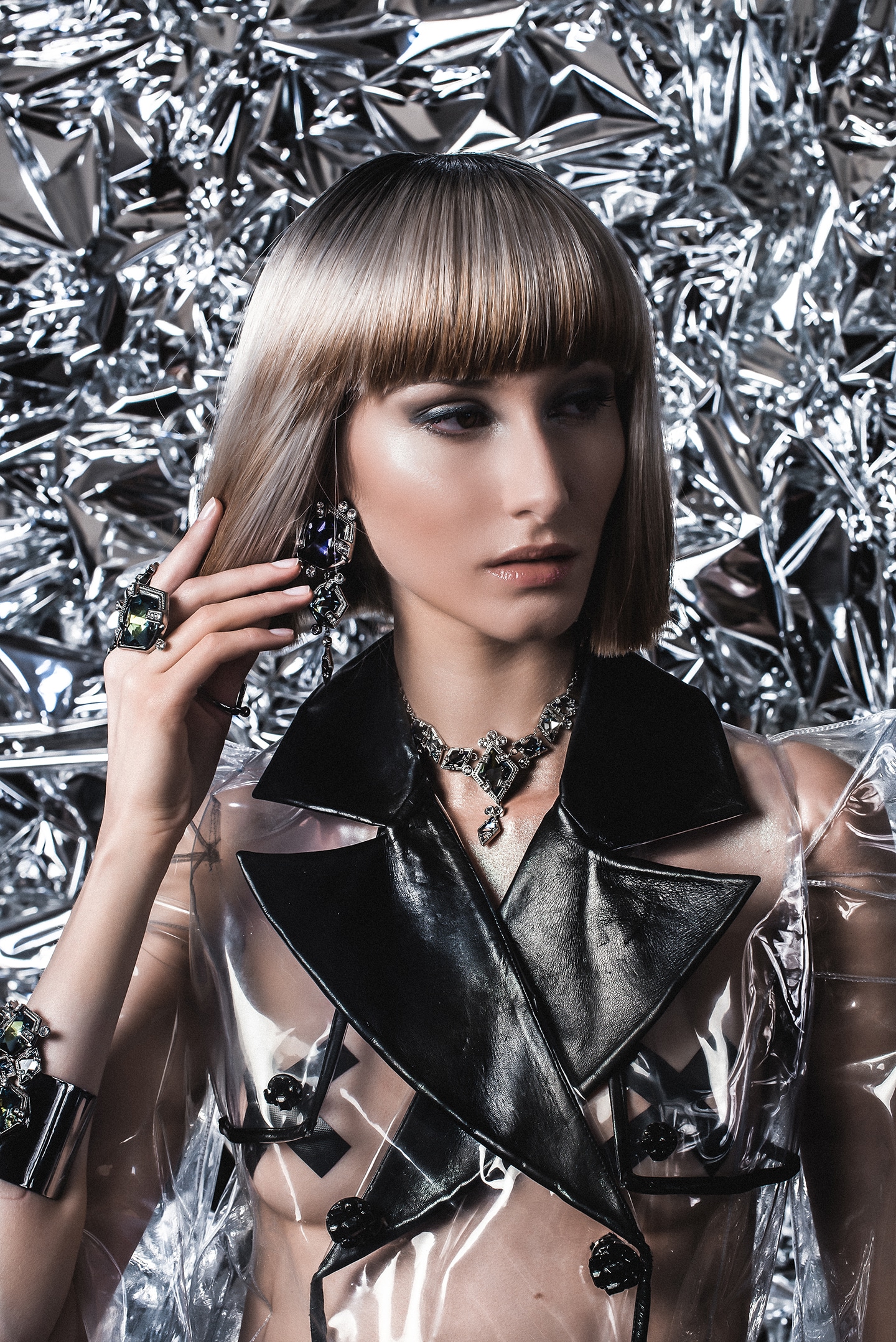 SORTILEGES ET ILLUSIONS
SS18
Vous pensez avoir tout vu, mais ce n'est qu'une illusion …
Nouvelle sensation de bijoux 2.5D
"Post-Human" s'inspire de l'intelligence artificielle et illustre par le design et la technologie une nouvelle génération de matériaux techniques.
ON AURA TOUT VU utilise les pierres inclinées « Dice Fancy » et « Spike Fancy Stone », les dernières nées de chez Swarovski. Ces nouvelles formes sont conçues par le légendaire ex-chef designer de BMW Chris Bangle.
Les perspectives inclinées que cette collection perpétue et continue à inviter le public dans un monde de merveilles alternatives.
La nouvelle collection ON AURA TOUT VU adopte la perspective trompe l'œil et l'expérience 2.5D.
Les bijoux sont traités sous un nouvel angle. La géométrie des métaux et des cristaux permet d'exalter à la fois l'espace et la dimension même en apparaissant visuellement plates.
Réalisés en métal plaqué de rhodium, les colliers, les bracelets, les bagues et les boucles d'oreilles sont géométriques. Les pierres sont partiellement traitées d'une couche de couleur changeante et translucide qui trouble la vue.
Un aspect interstellaire et unique qui combine une nouvelle technologie avec des surfaces de coupe de précision, créant un ensemble d'illusions d'optiques.
Crystal Purple, Crystal Bermuda Bleu et Crystal Sahara sont les couleurs majeures pour cette nouvelle collection de bijoux « Illusion » créé par les créateurs de la maison ON AURA TOUT VU.
Les couleurs sont inspirées des profondeurs de l'océan et des scintillantes constellations.
Les broches et les bagues aux coupes multicouches créent des illusions et des mosaïques d'optiques semblables aux kaléidoscopes de notre enfance.
Style: ON AURA TOUT VU, Model: Betty Doye, Photographe : Samir Bahrir, Hair & Make Up: Kim Chincholle
Thanks to the team of ON AURA TOUT VU 🙂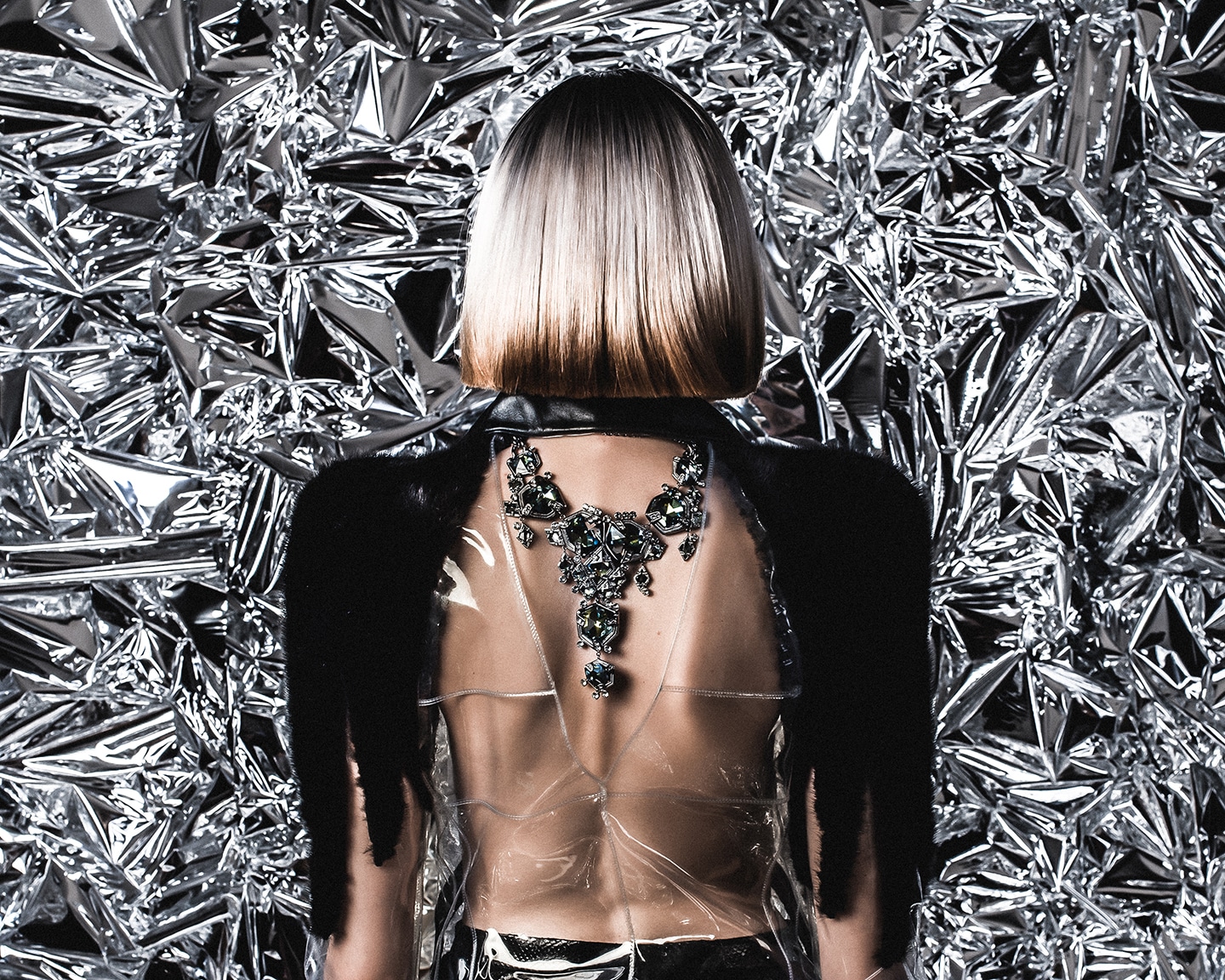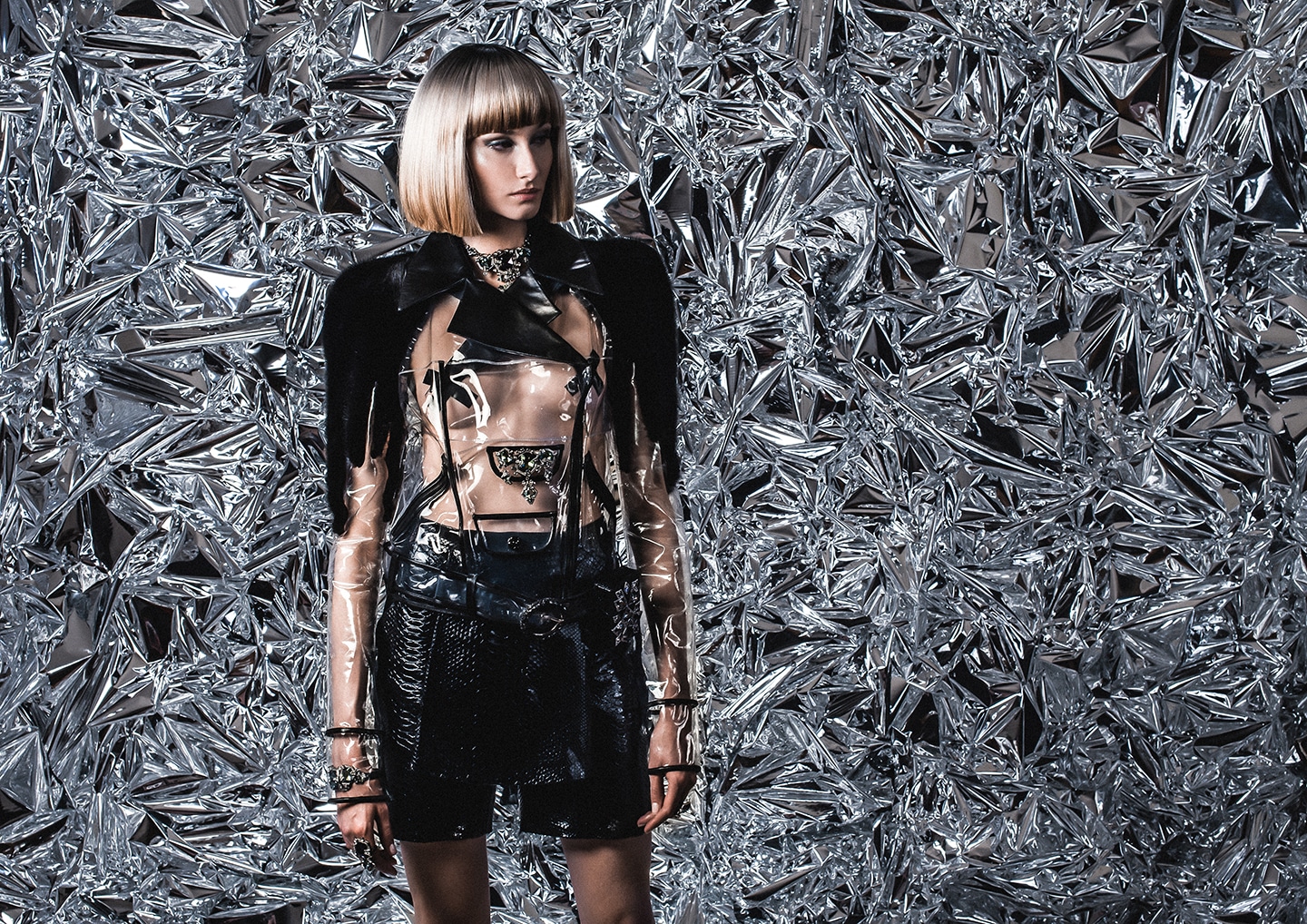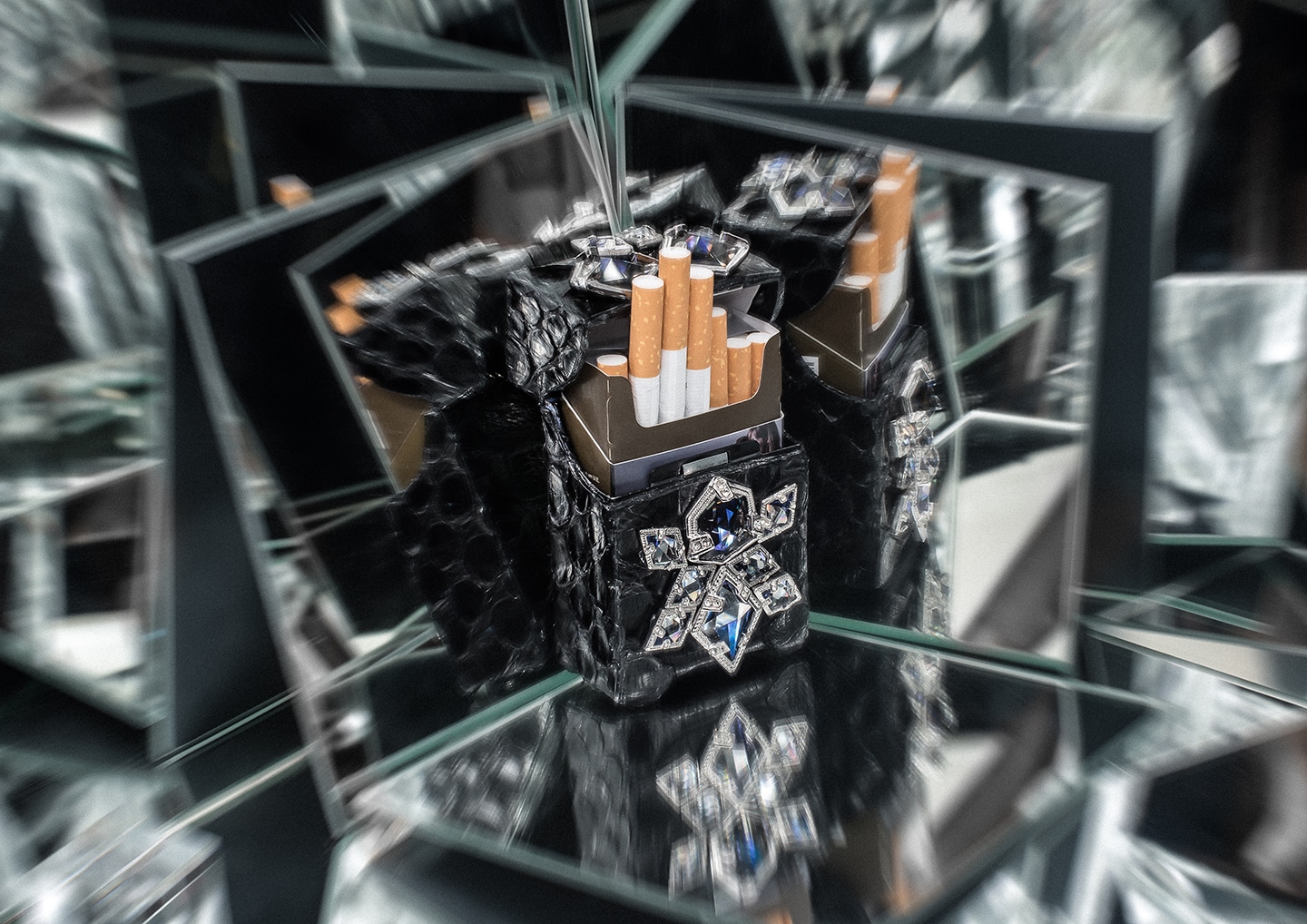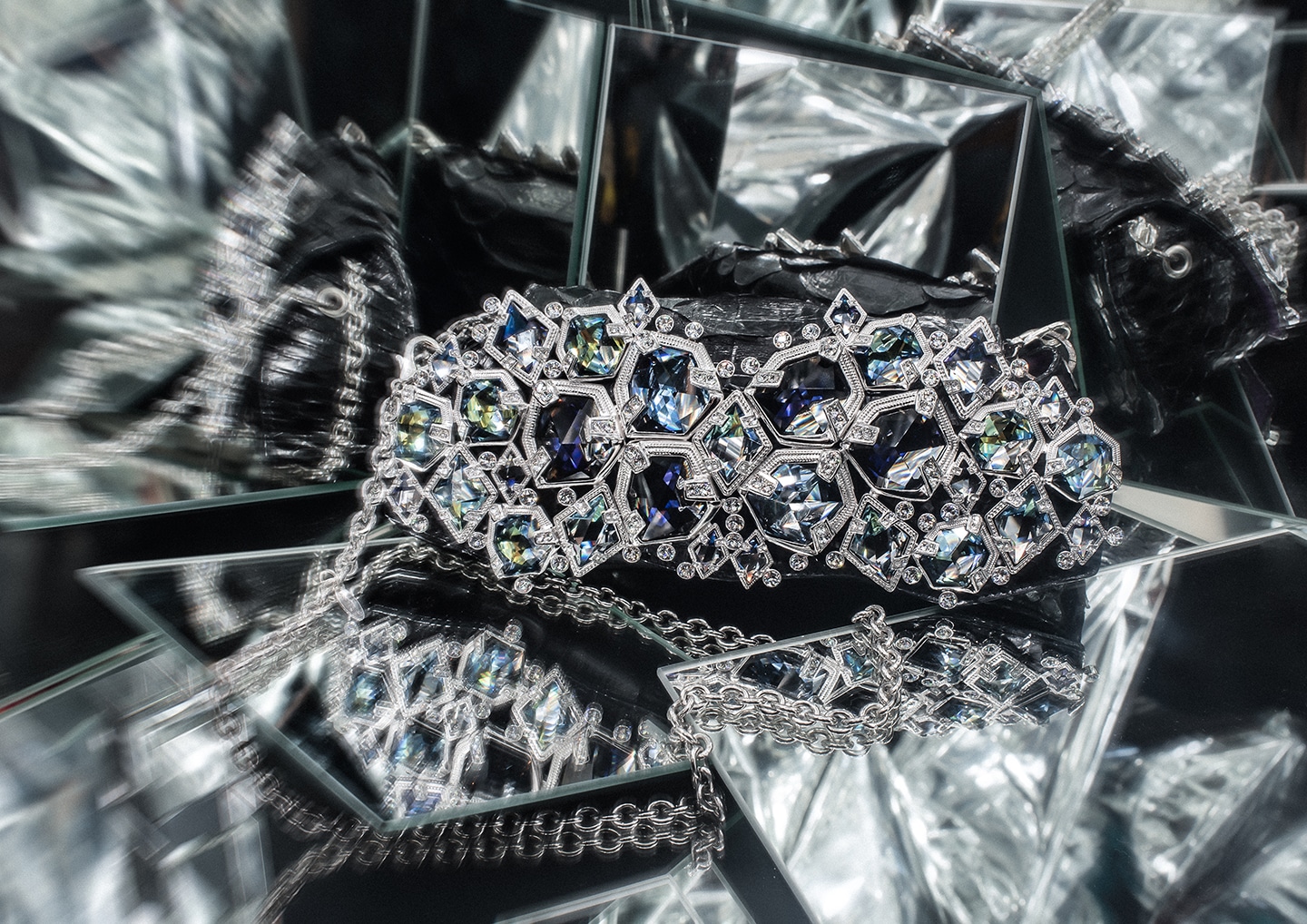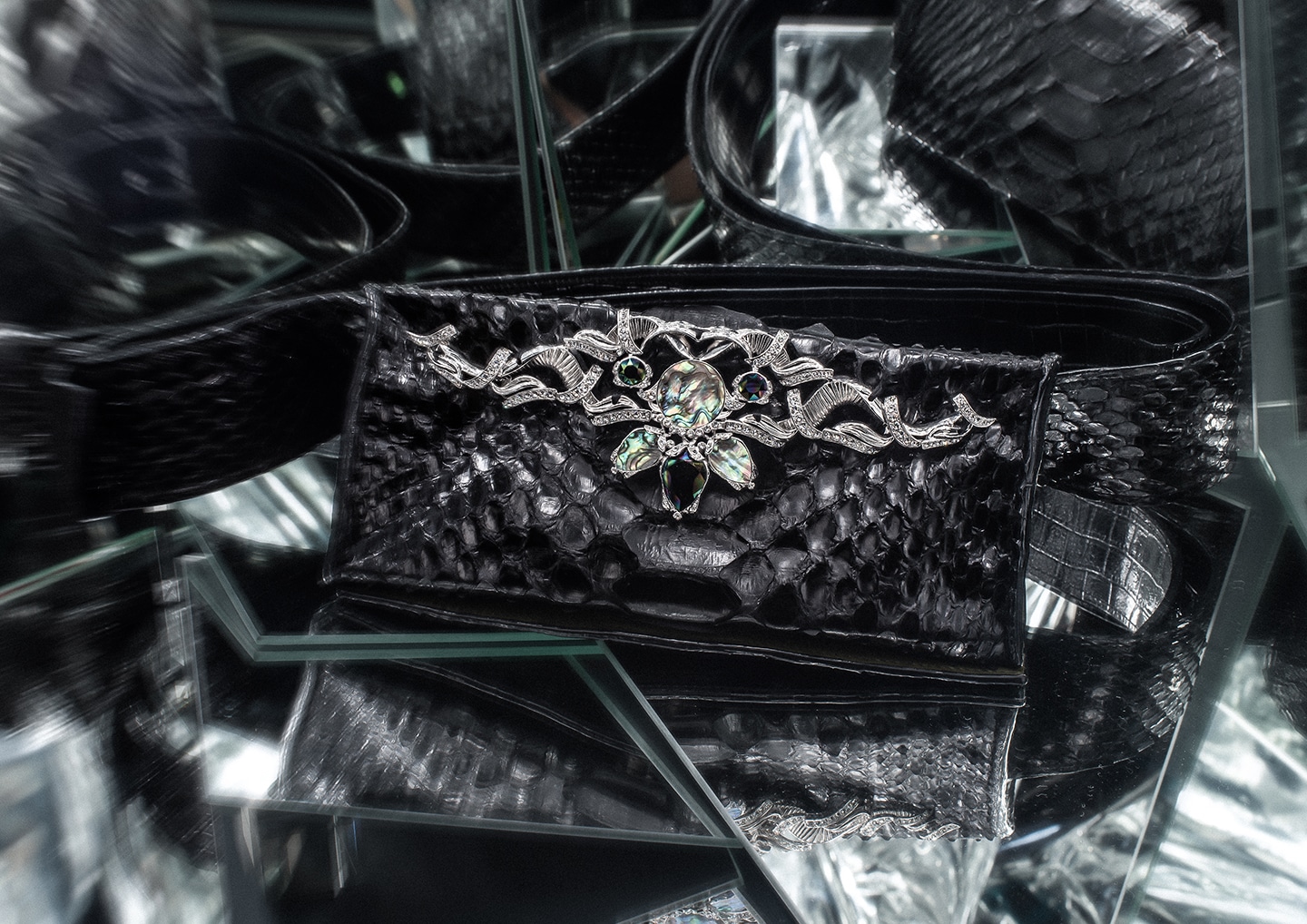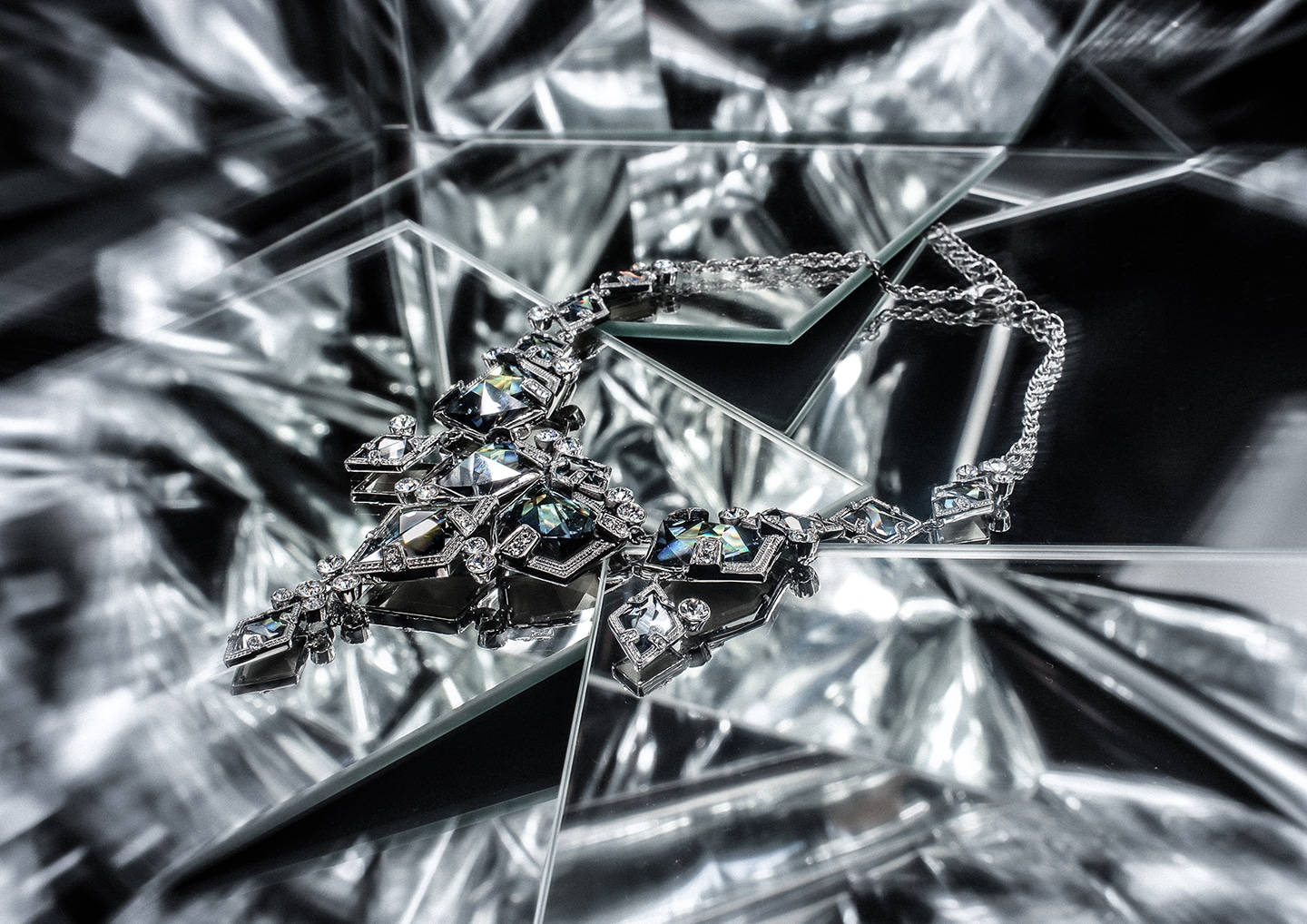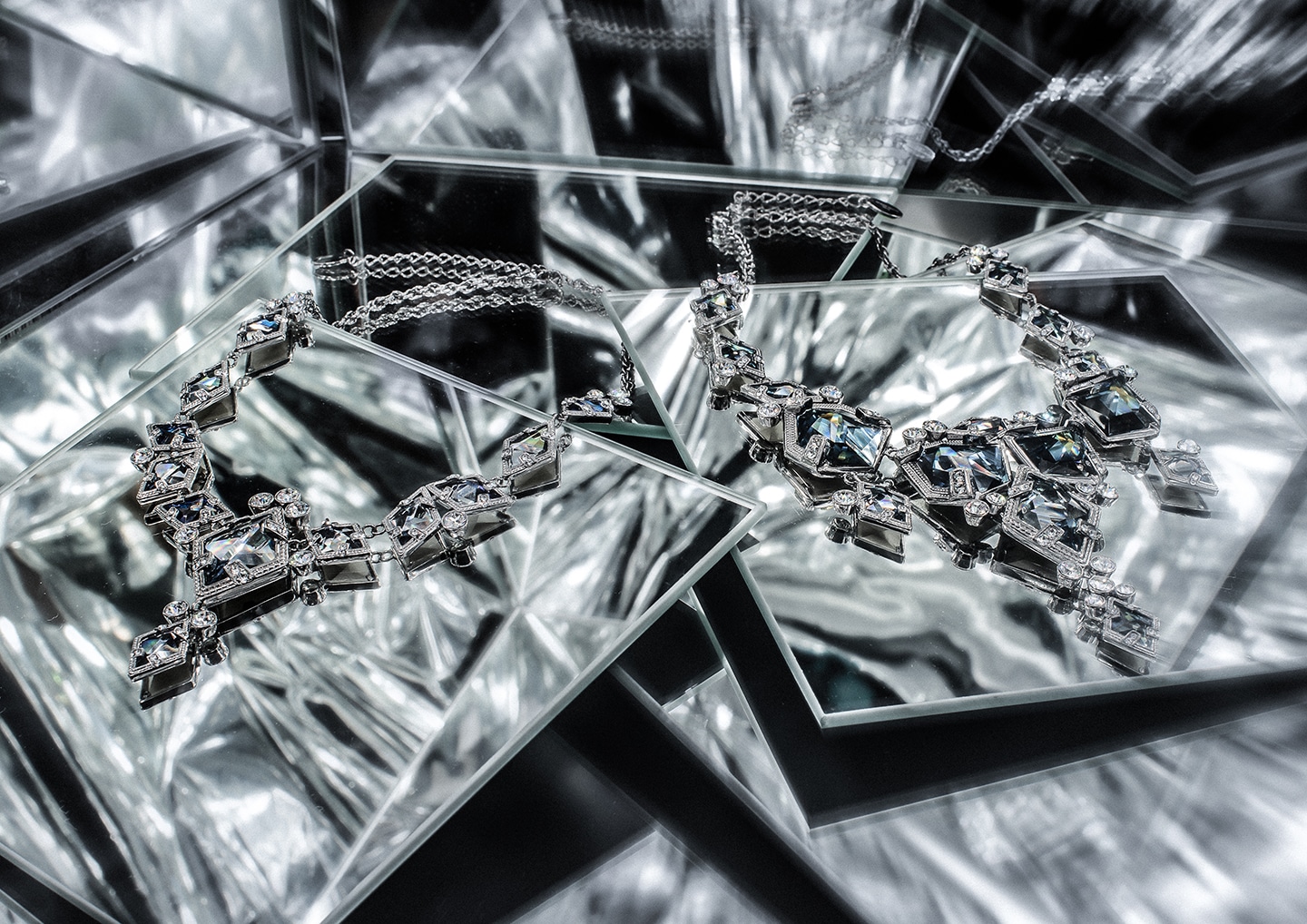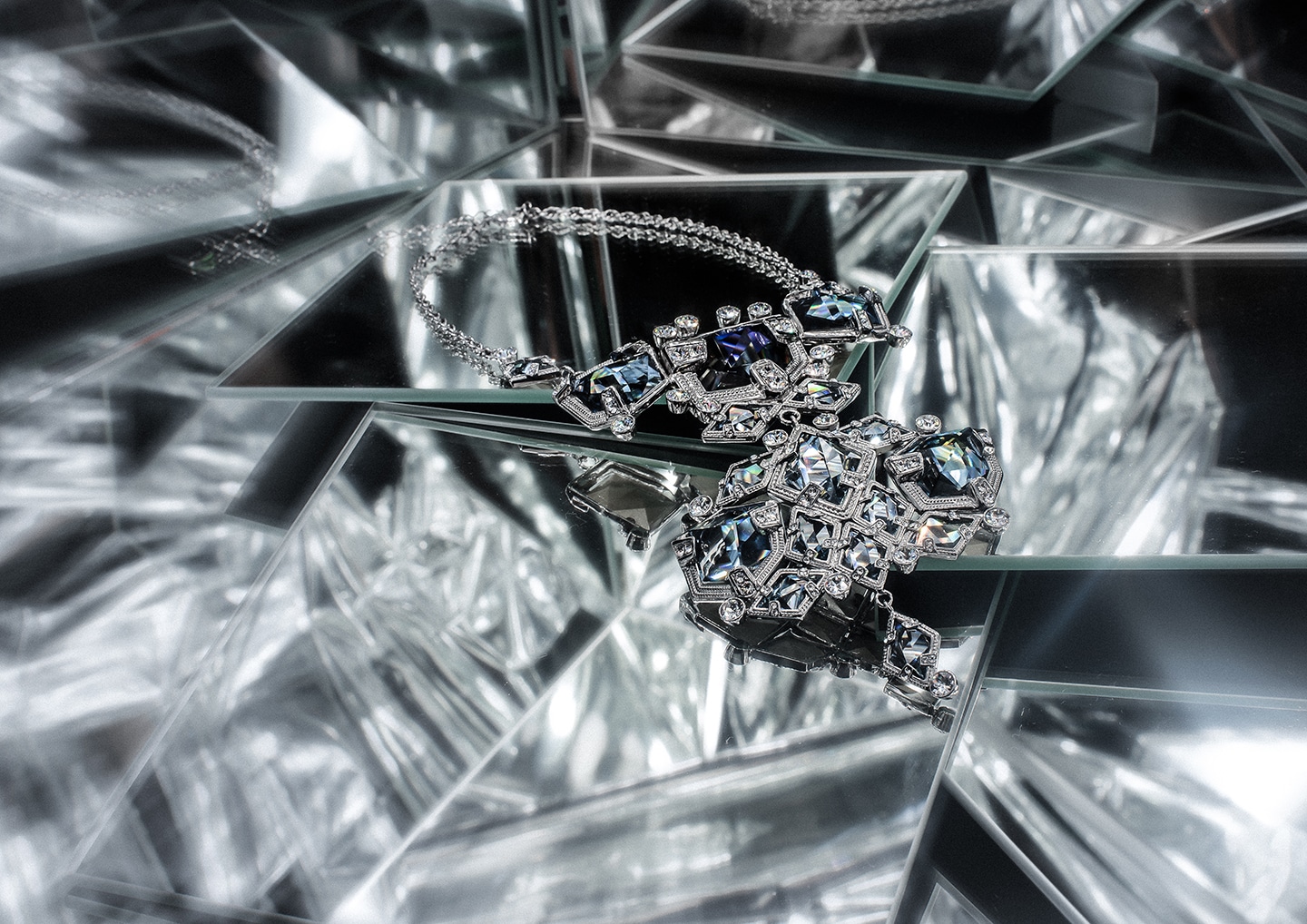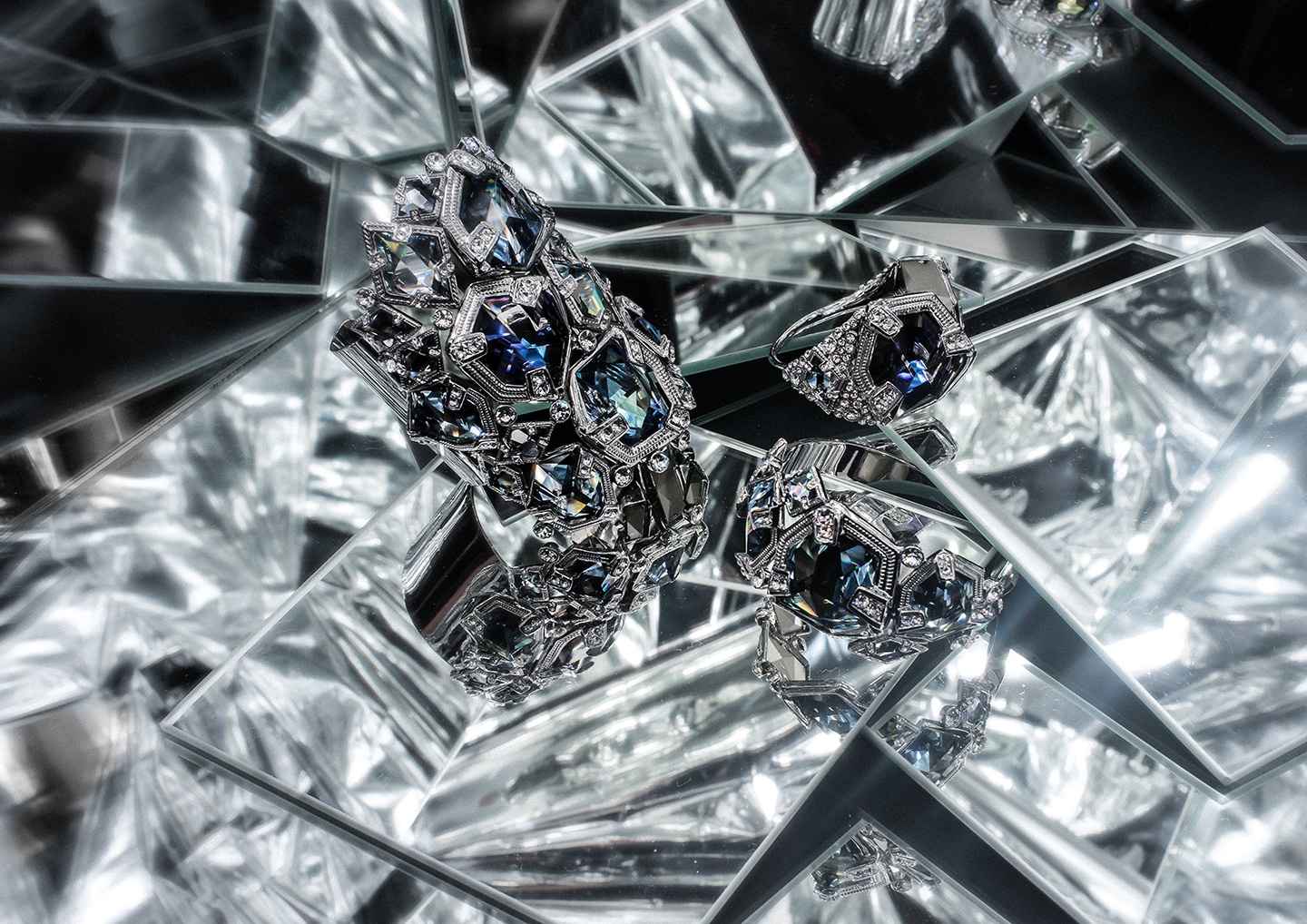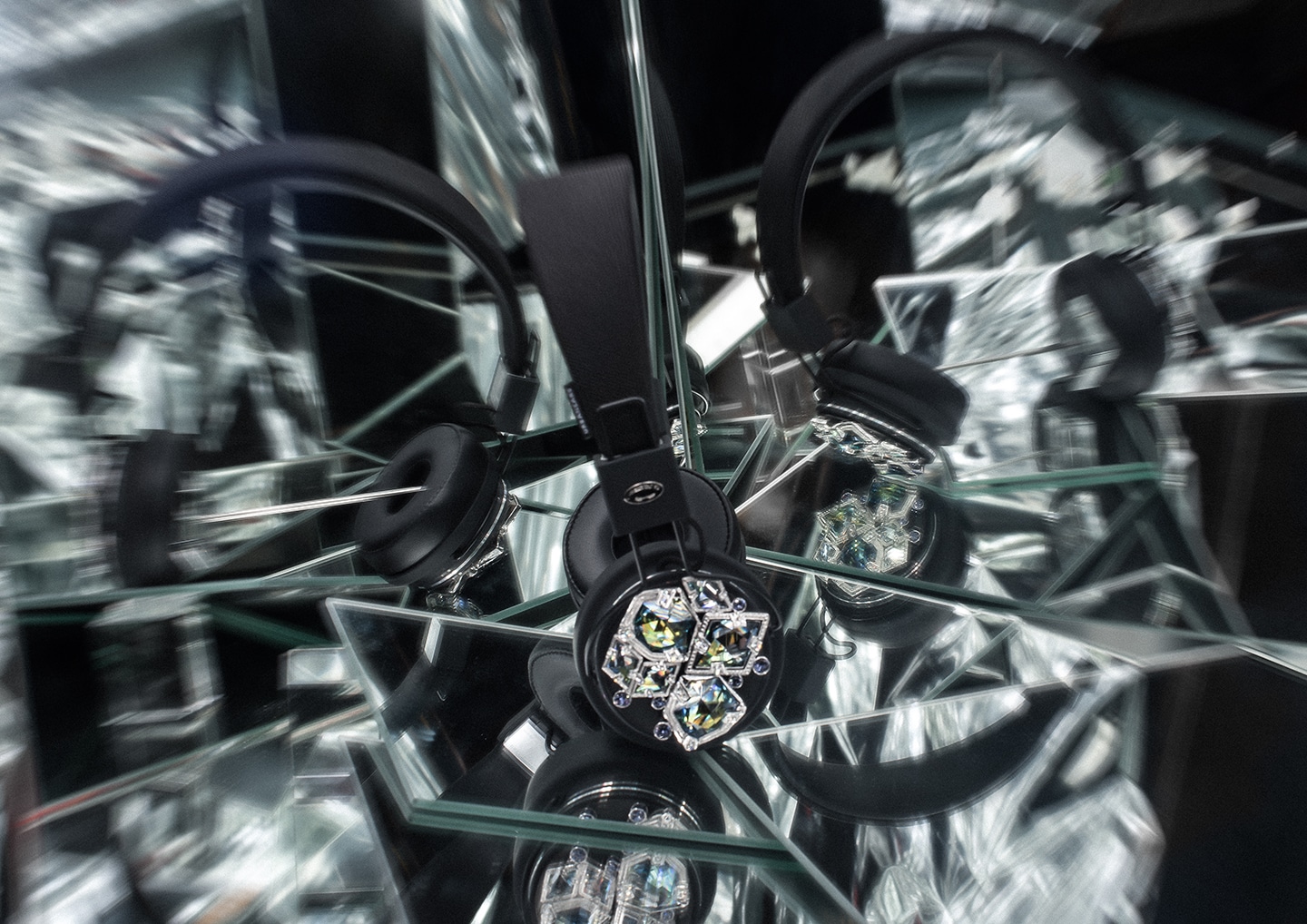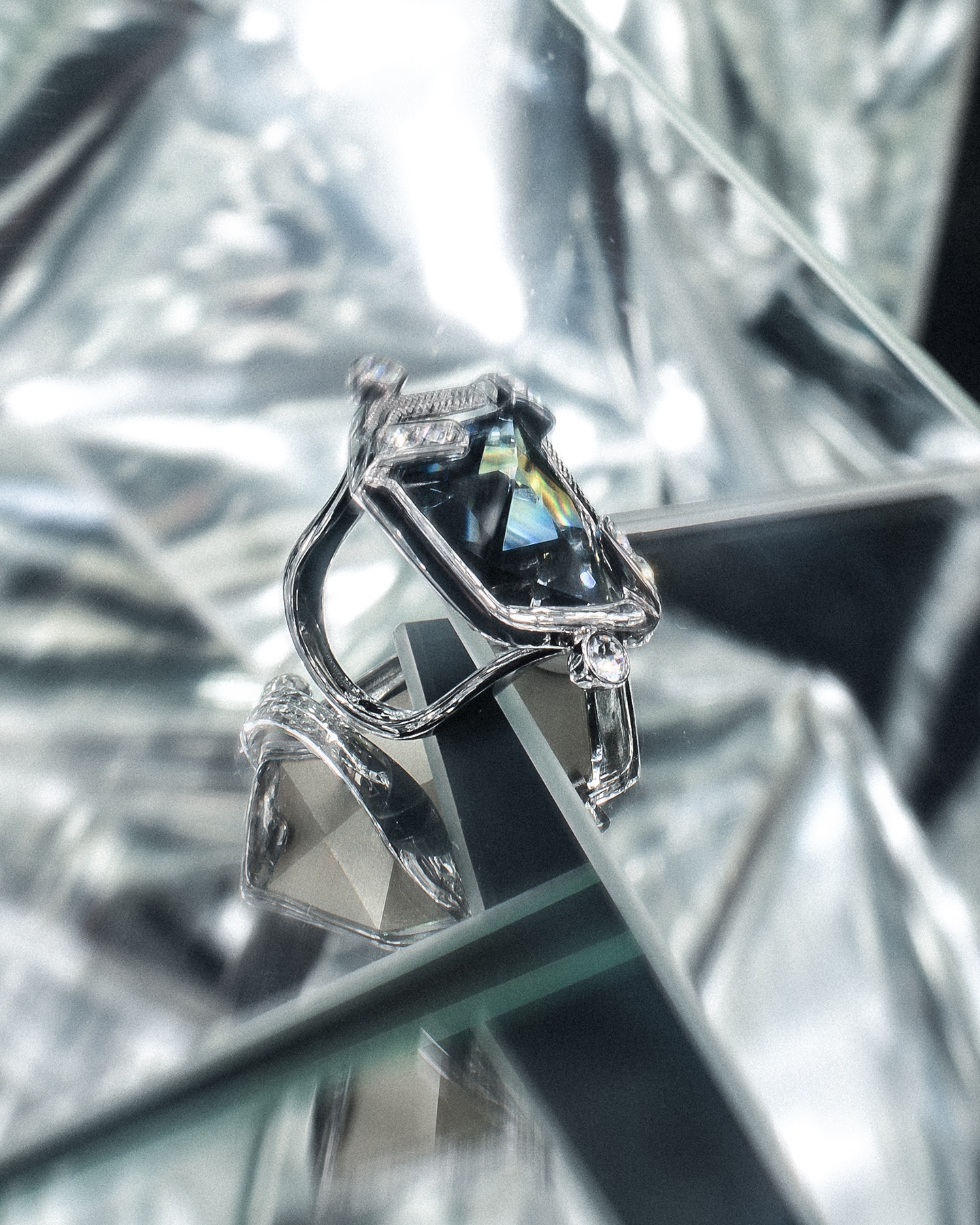 By Accessoires, fashion, fashion, fashion weeks, News, News, Salons
in
Tags > 2.5D Jewelleries, bijoux, bracelets, celebrity, Chris Bangle, crystal, Crystal Bermuda Blue, Crystal Purple, Crystal Sahara, designer, Earrings, fashion, fashiondesigners, Haute Couture, integration, jewellery collection, Livia Stoianova, Metal and crystal, Necklaces, on aura tout vu, on aura tout vu fashion, on aura tout vu JEWELry, pendant, rings, SPELL AND ILLUSIONS, swarovski, swarovski cristal, Tilted Dice Fancy stones, Tilted Spike Fancy Stones, vip, Yassen Samouilov