"COMPAGNIE DES BALLETS DE MONTE CARLO" from 19th to 22nd April 2012.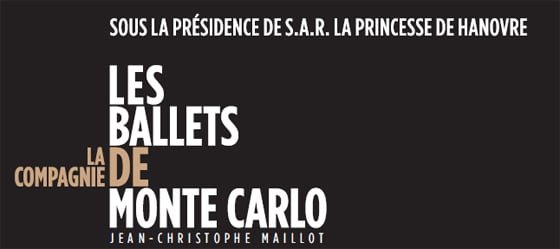 Compagnie des ballets Monte Carlo shows us in April a performance which differs once again with the diversity of the choreographic approach and the quality of interpretation.
Jean Christophe Maillot will give us the opportunity to see again, in Monaco, a work seen all over the world.  Altro Canto I by Jean-Christophe Maillot, costumes by Karl Lagerfeld.
Public will also discover « ODY REMIX les VARIATIONS GOLDBERG Acte 1 », emblematic play of the Canadian choreographer Marie Chouinard. The Ballets de Monte Carlo wills carry out some variations about freedom.
By request of Jean-Christophe Maillot, Jeroen Verbruggen, a young soloist of the Ballet de Monte Carlo contact the haute couture house « on aura tout vu », discovered in Monaco thanks to the museography of the last dolls exhibition from the Galéa collection in Villa Sauber.From this collaboration was born « Kill Bambi », a work for « grow up », which is brimming with energy and in which universe of different actors blend wonderfully.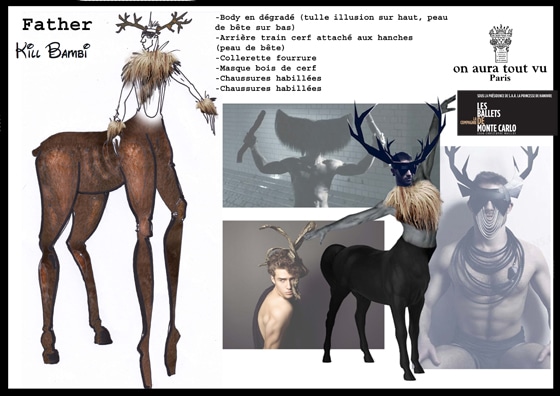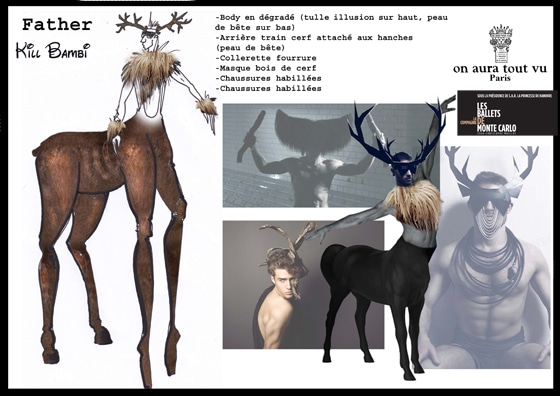 Kill Bambi CRÉATION
Costumes and scenography: Maison de Couture «On aura tout vu»
Lights : Jeroen Verbruggen et Samuel Thery
Première: Thursday 19th April 2012, Grimaldi Forum, Monaco
Length: 25 mn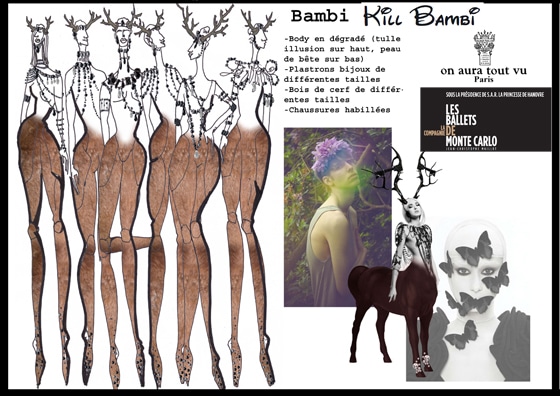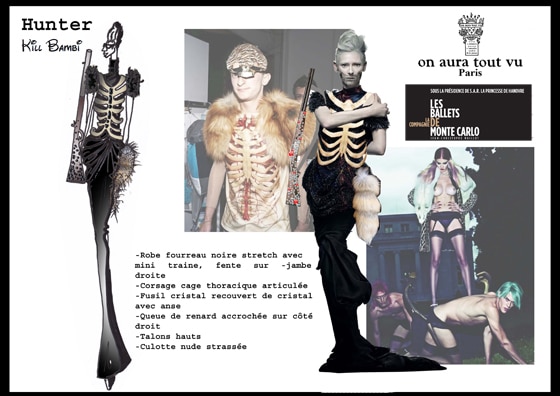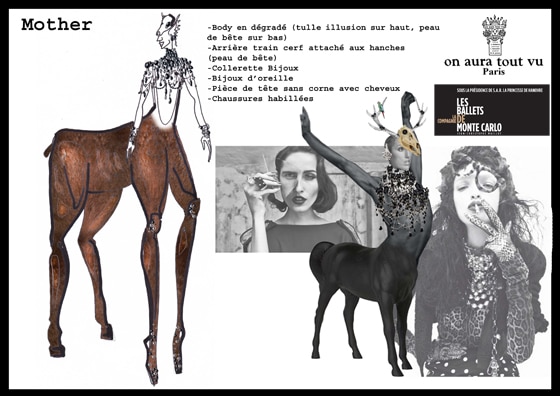 The character of Bambi obsesses Jeroen Verbruggen for 3 years. This dancer of Ballets Monte Carlo knows periods with an animal in the whole of his mind. Few years ago, goldfishes already swam in his head, he finally gets free.
This time again, it's Jean Christophe Maillot who exorcized the stag in his head.
By request of the choreographer director of the Ballet Monte Carlo, Jeroen Verbruggen collaborated with On aura tout vu.
Kill Bambi is a nervous and agitated choreography as the fawn, always careful because of the « danger ». Disney shows it very well in his movie. This danger kills Bambi's mother and forces him to grow up quickly, a gunshot which propels Bambi in the adult world.
In the Jeroen Verbruggen play, danger takes different form, and everytime it hit, the red curtain storm on the stage.
Through this work, Jeroen Verbruggen wonders what does grow up mean. This strange introduction endless.