22 Fév /

Katy Perry wearing ON AURA TOUT VU couture – Chained To The Rhythm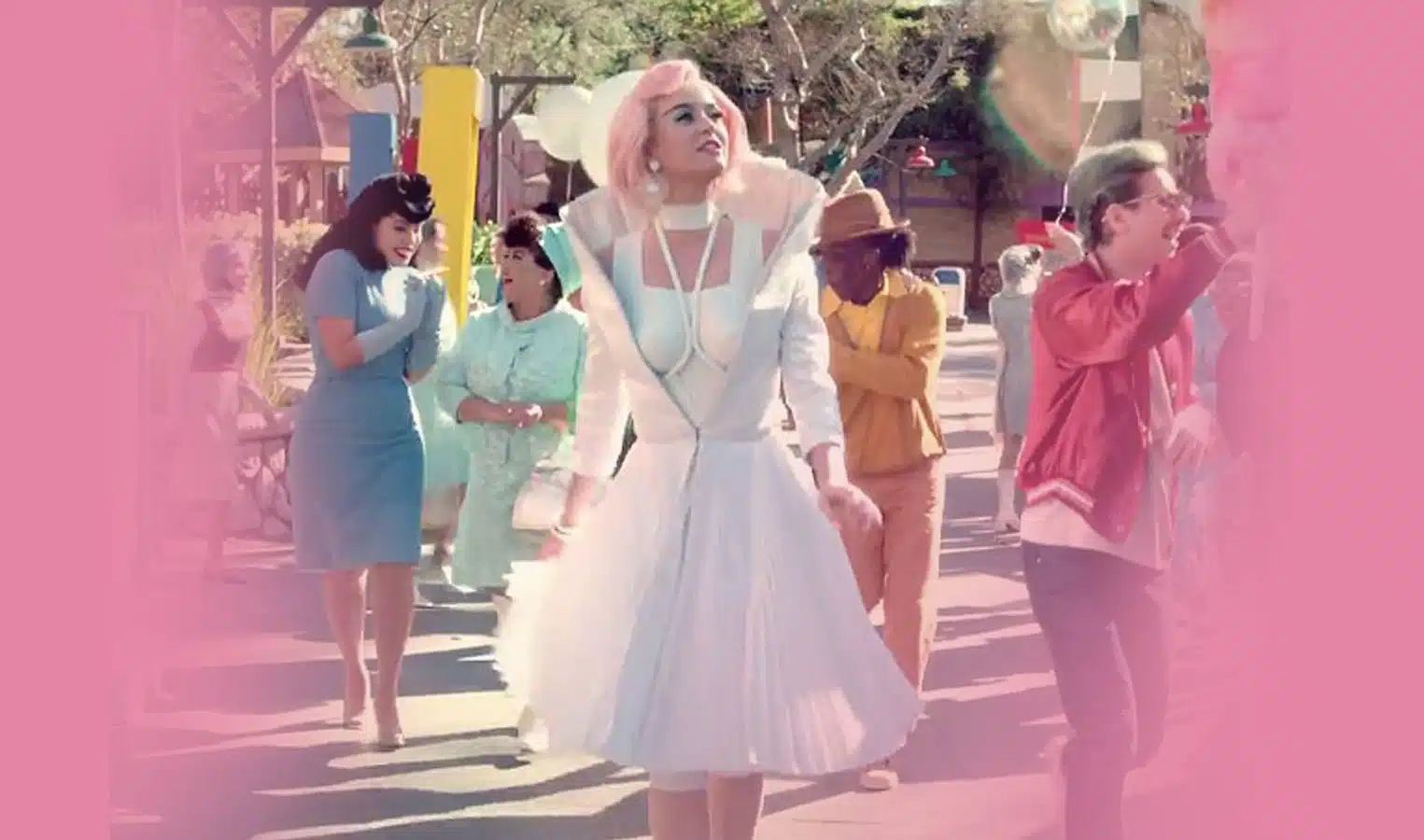 For her latest clip "Chained to the Rhythm", Katy Perry has requested the "Savoir Faire "of the French couture house ON AURA TOUT VU  by wearing the tailor-made main look.
A set composed by a pleated coat with a silver collar and a white resin bustier. This futuristic retro Pin-up look was created in the Parisian atelier of the house ON AURA TOUT VU in Palais Royal. The Queen of Pop, Katy Perry has just unveiled her new single. In a perfect world named "Oblivia" The American pop singer makes us make a roller coaster in a acidulated universe that mixes 50's and surrealism while remaining faithful to her image.
ON AURA TOUT VU is proud to have contributed to this music video project and admires the talent of  Katy Perry and her commitment .This music video is a vitamin explosion in the delirious color and yet it passes political messages in which it denounces the consumer society. Unveiled a few hours ago, it can already count more than a million views.Styled by B. Akerlund
From BBC News:
Katy was one of Hillary Clinton's highest-profile supporters last year and delayed her fourth album in the wake of Donald Trump's US election victory, saying she wanted to address the political upheaval in her music.
"It's funny, sometimes people who disagree with me just say, 'Shut up and sing,'" she wrote. "Boy, will I do so in a whole new way.
"Hell hath no fury like a woman REBORN."
At last week's Grammys, she performed the first verse trapped behind a picket fence, before bursting forward in a white pant suit (Hillary must have been so proud) and joining hands with Skip Marley in front of a projection of the US constitution.
And while her message might be politically naive, it's commendable to see such a mainstream star prompting listeners to be more contemplative and engaged.
As a pop artist, it could cost her sales – but at least she's putting her money where her mouth is.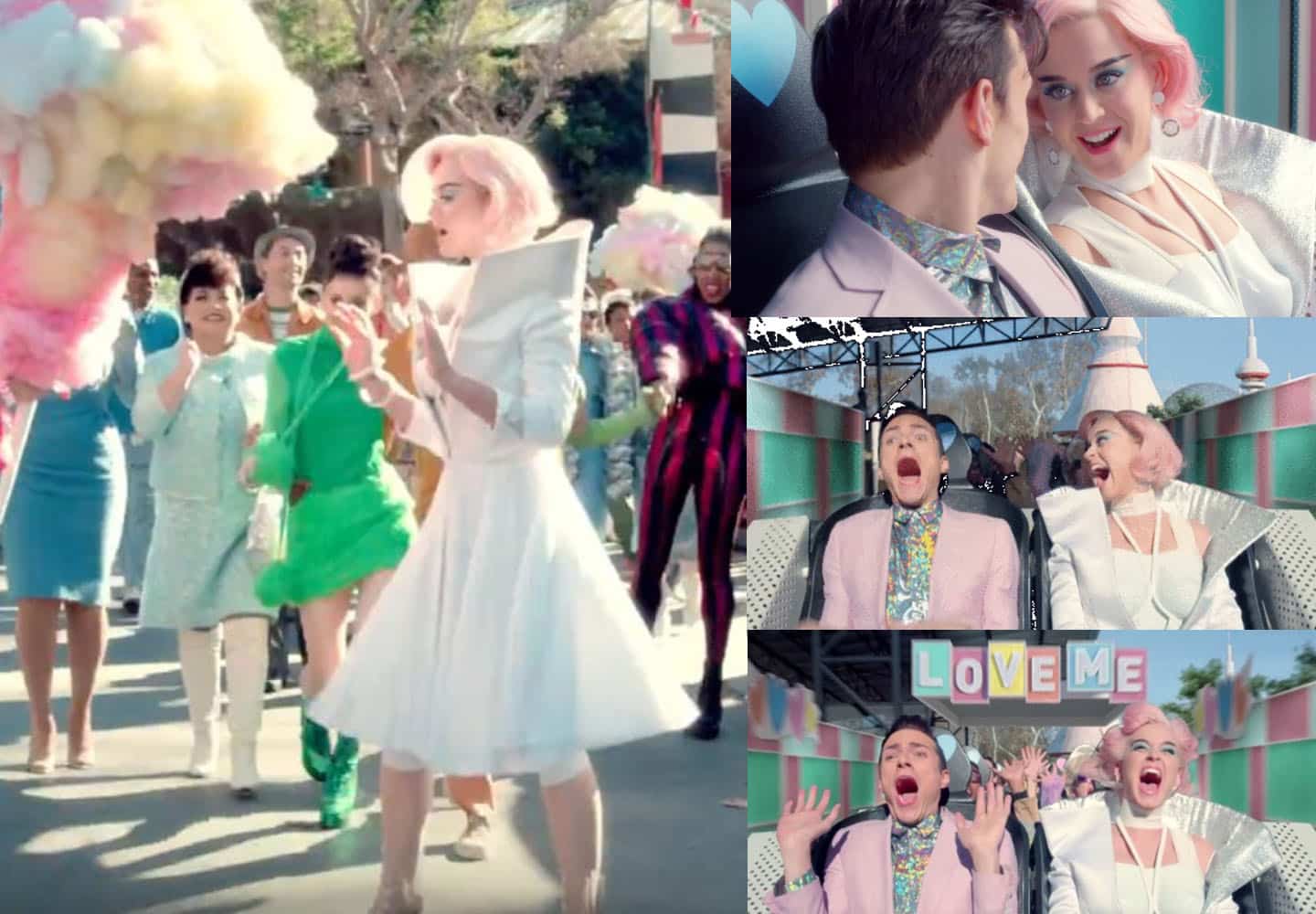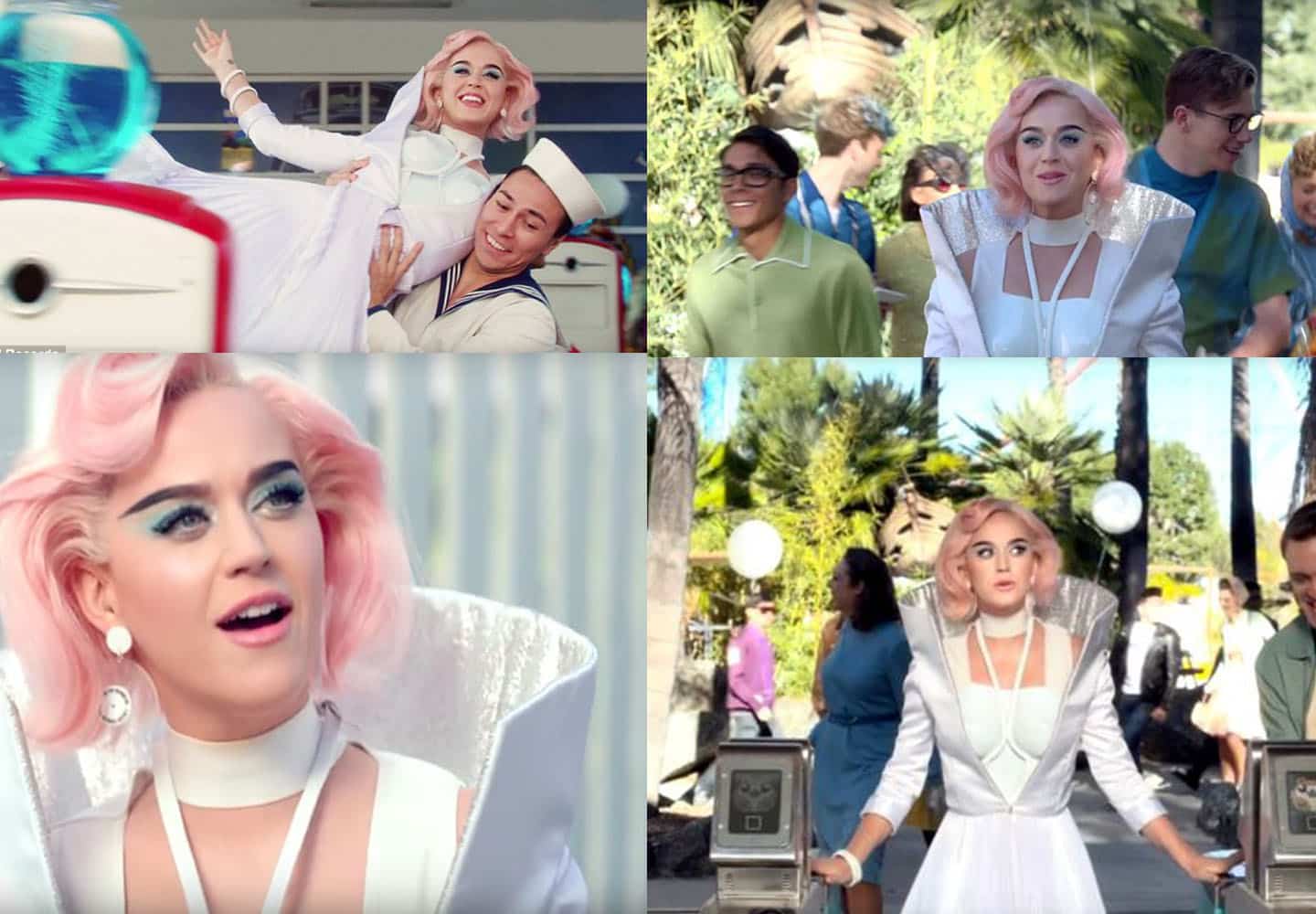 Katy Perry porte ON AURA TOUT VU  Couture pour son Clip « Chained to the Rhythm"
Pour son dernier clip « Chained to the Rhythm », Katy Perry a fait appel à la maison française de couture ON AURA TOUT VU en portant le look principal fait sur-mesure. Un ensemble composé d'une veste courte en soie blanche plissée soleil à grand col métalisé argent, et d'un bustier en résine.  Ce look Pin-up rétro futuriste a été créé dans les ateliers parisiens de la maison ON AURA TOUT VU au Palais Royal.
La reine de la pop, Katy Perry vient de dévoiler son nouveau single. Dans un monde parfait nommé Oblivia, la chanteuse américaine nous fait faire un grand 8 acidulé dans univers qui mélange 50's et surréalisme tout en restant fidèle à son image.
Ce clip vidéo à l'apparence désinvolte à l'explosion vitaminée et aux couleurs délirantes passe cependant des messages politiques dans lequel elle dénonce la société de consommation.
La maison ON AURA TOUT VU est fière d'avoir contribué à ce clip vidéo et admire le talent de Katy Perry et son engagement aussi bien artistique que politique.
Dévoilé il y a quelques heures, il peut déjà compter des million de vue.
Le style pour cette video est de  by B. Akerlund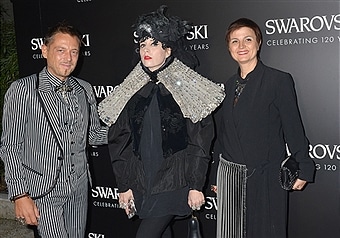 Yassen Samouilov  Bea Akerlund and Livia Stoianova
De BBC News:
Katy a été l'un des partisans les plus prestigieux de Hillary Clinton l'année dernière et a retardé son quatrième album à la suite de la victoire électorale américaine Donald Trump, disant qu'elle voulait aborder le bouleversement politique dans sa musique.
«C'est drôle, parfois, les gens qui ne sont pas d'accord avec moi disent simplement:« Tais-toi et chante », écrit-elle.
"Alors, je vais le faire d'une toute nouvelle façon. "L'enfer n'a pas de fureur comme une femme REBORNE."
Et même si son message peut être politiquement naïf, il est louable de voir une telle star grand public incitant les auditeurs à être plus contemplatif et engagé. En tant qu'artiste pop, il pourrait coûter ses ventes – mais au moins elle  risque….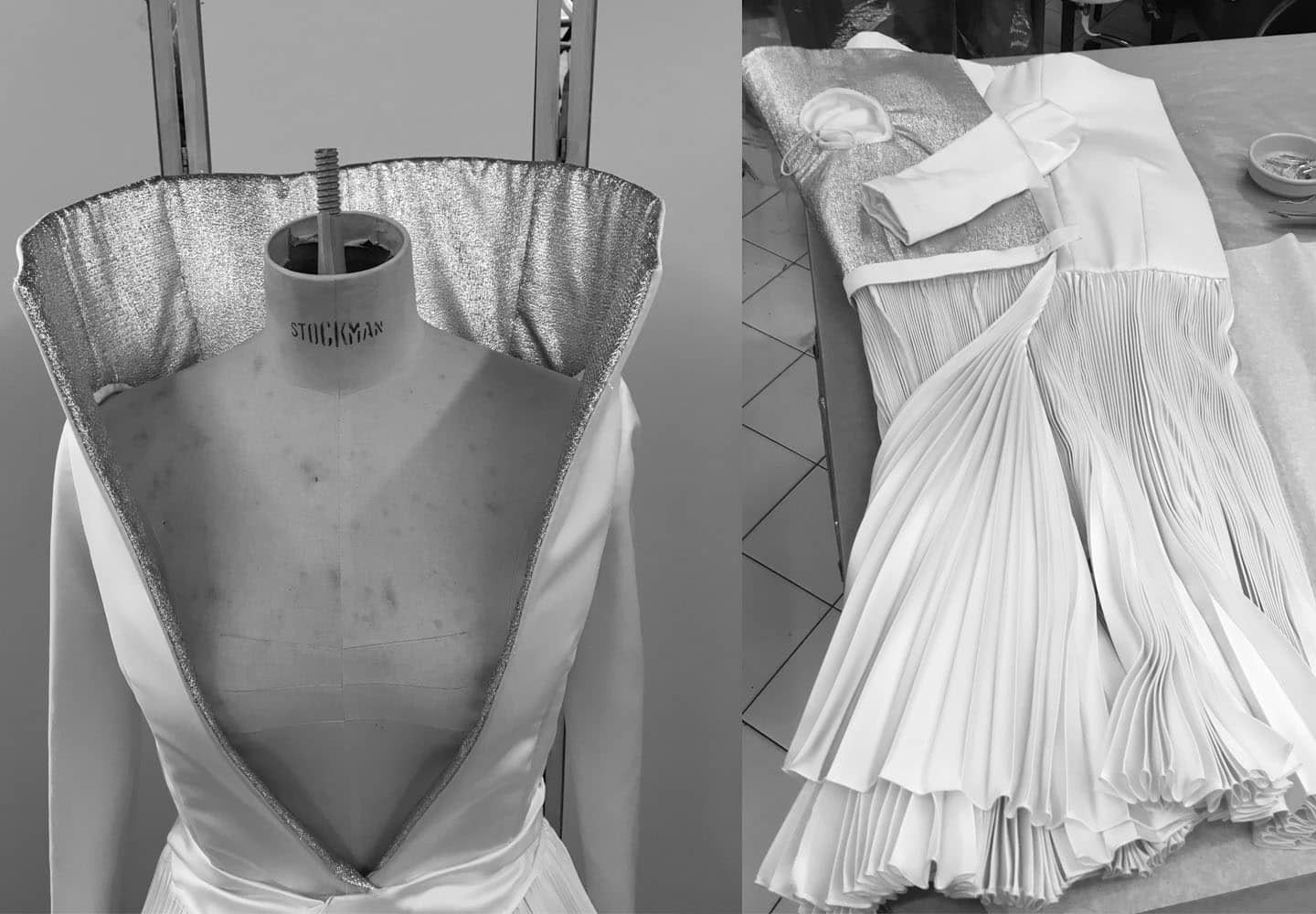 Making oFF :Atelier ON AURA TOUT VU couture work in progress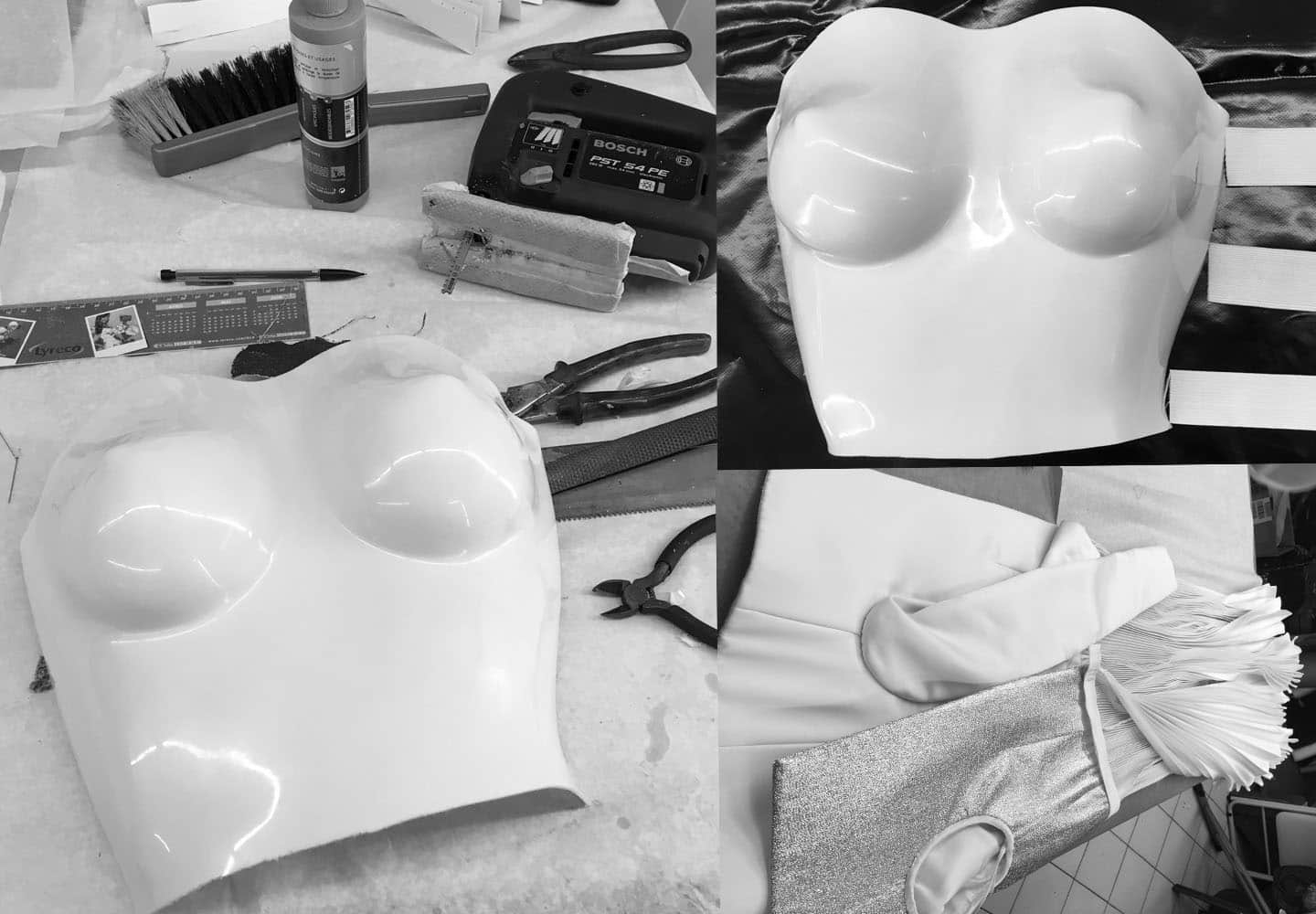 Making oFF :Atelier ON AURA TOUT VU couture work in progress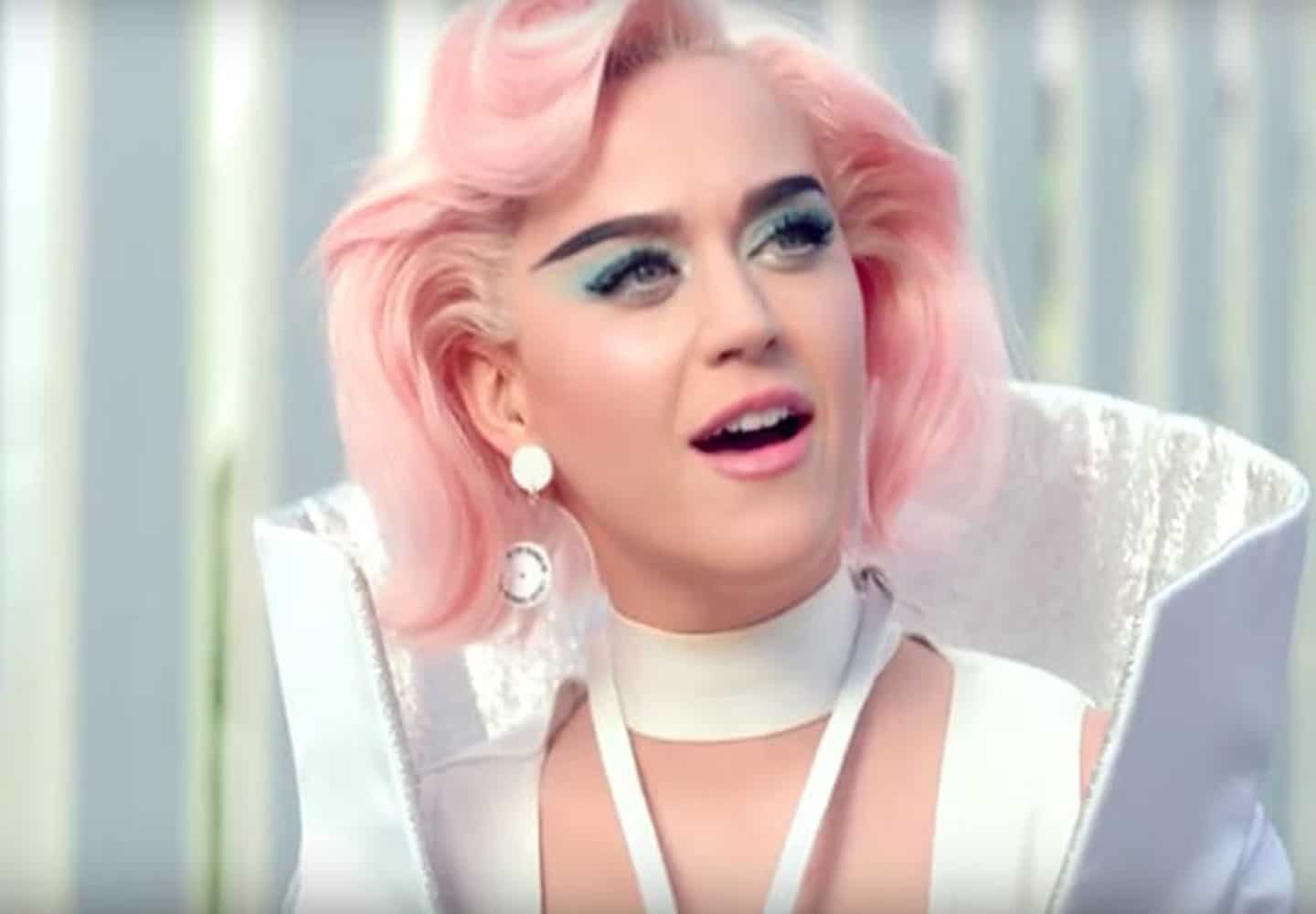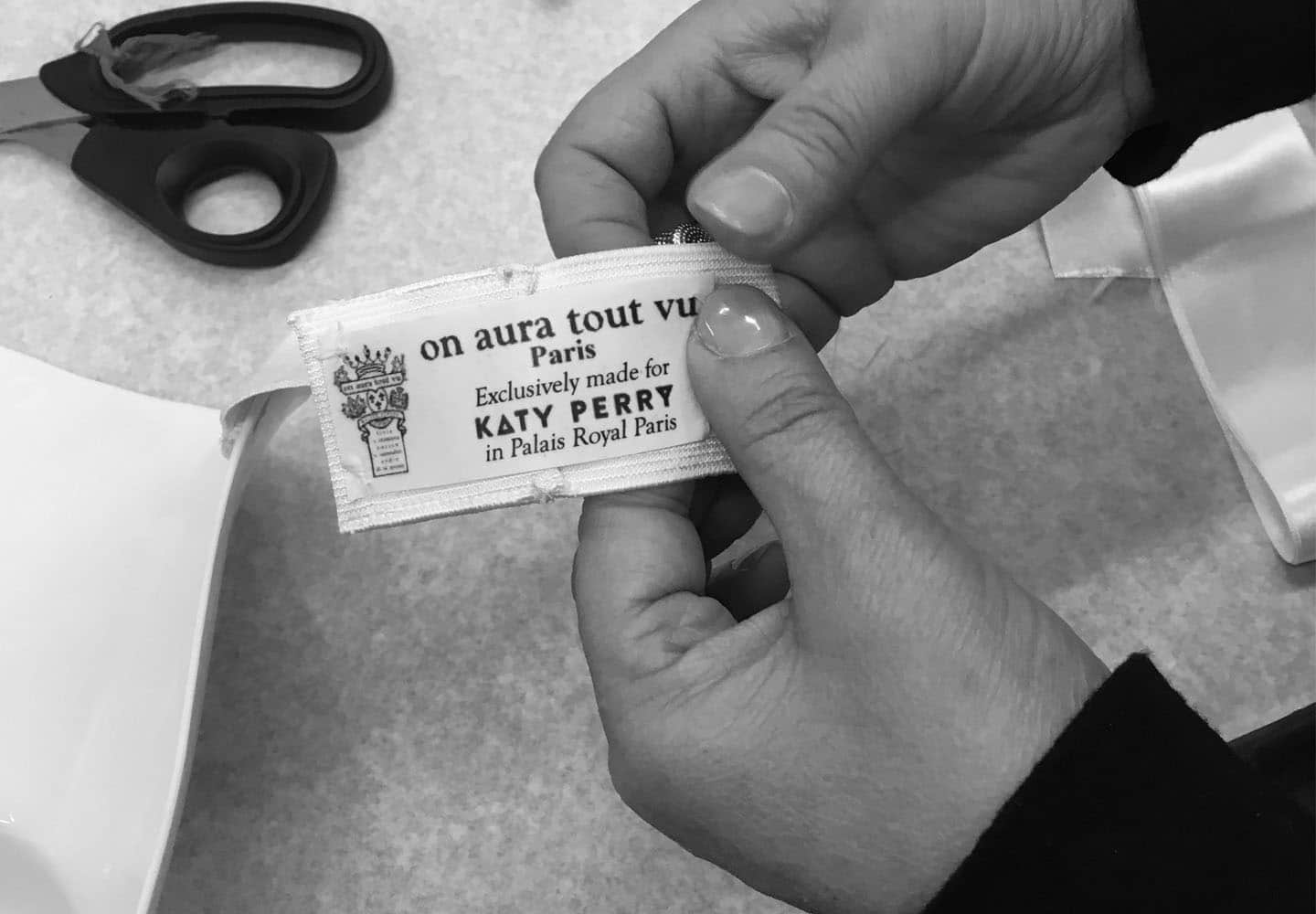 Making oFF :Atelier ON AURA TOUT VU couture work in progress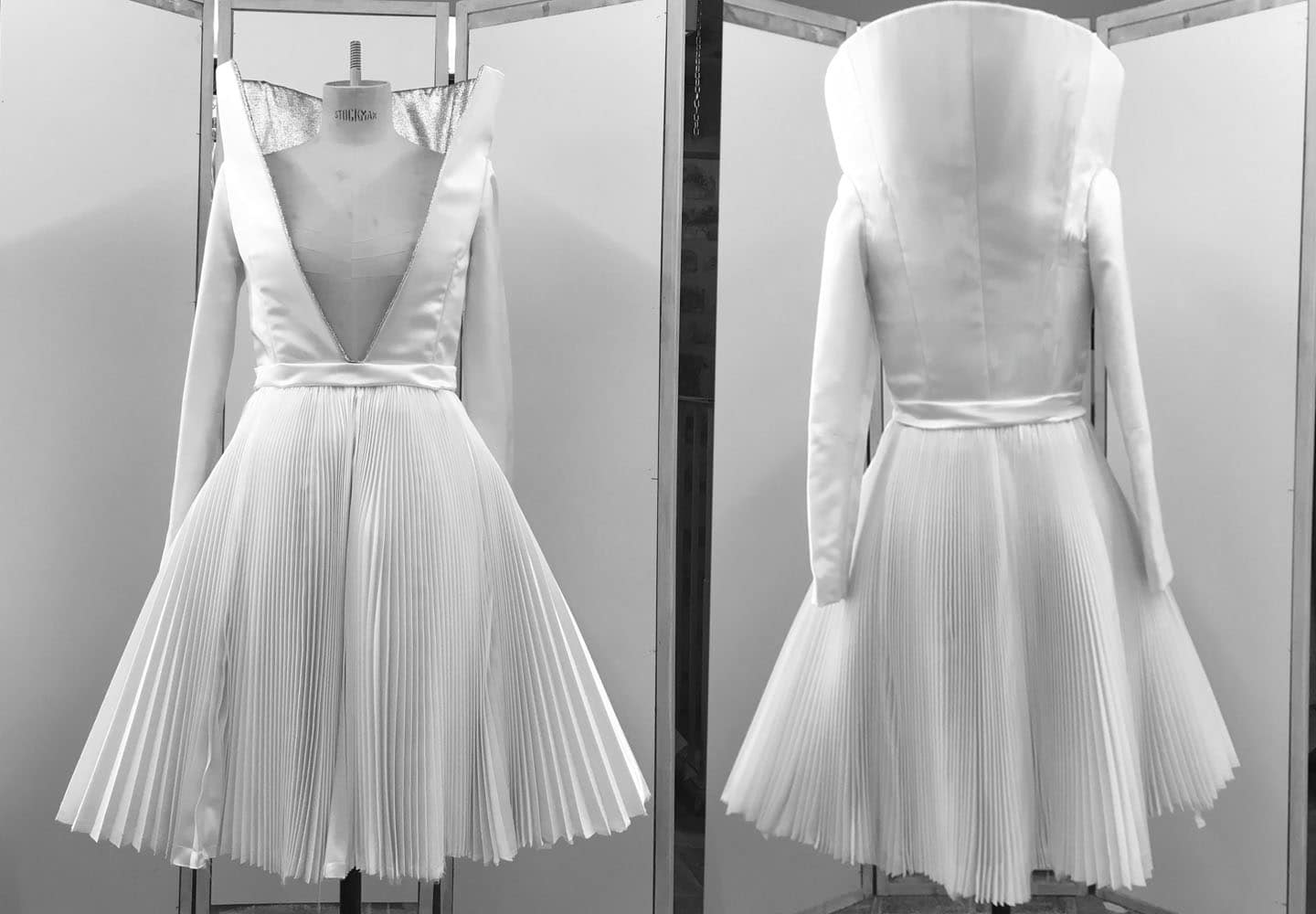 8 964 032 vues
il y a 1 jour
Get "Chained To The Rhythm": http://katy.to/cttr
Official video for "Chained to the Rhythm" directed by Mathew Cullen, produced by Danny Lockwood, Rob Newman, Ben Leiser & Javier Jaminez. Filmed at Six Flags Magic Mountain, California, "The Thrill Capital of the World", January 2017.
By events, events @en, fashion, fashion, Haute couture, Life style, music @en, musique, musique, News, News, people & night life @en, Seleb's, Seleb's, Seleb's & OATV, Soirées & VIP, Tendances & inspirations
in
Tags > Ben Leiser, celebrity, Chained to the Rhythm, coat with a silver collar, Danny Lockwood, Javier Jaminez, Katy Perry, Livia Stoianova, Livia Stoianova et Yassen Samouilov, Mathew Cullen, on aura tout vu, on aura tout vu celebrity, on aura tout vu fashion, on aura tout vu vip, Pin-up rétro, Rob Newman, savoir-faire, siger, Six Flags Magic Mountain, song, Sur Mesure, tailor-made, The Thrill Capital of the World, Yassen Samouilov