19 Mar /

ON AURA TOUT VU savoir-faire Couture Spring Summer 2017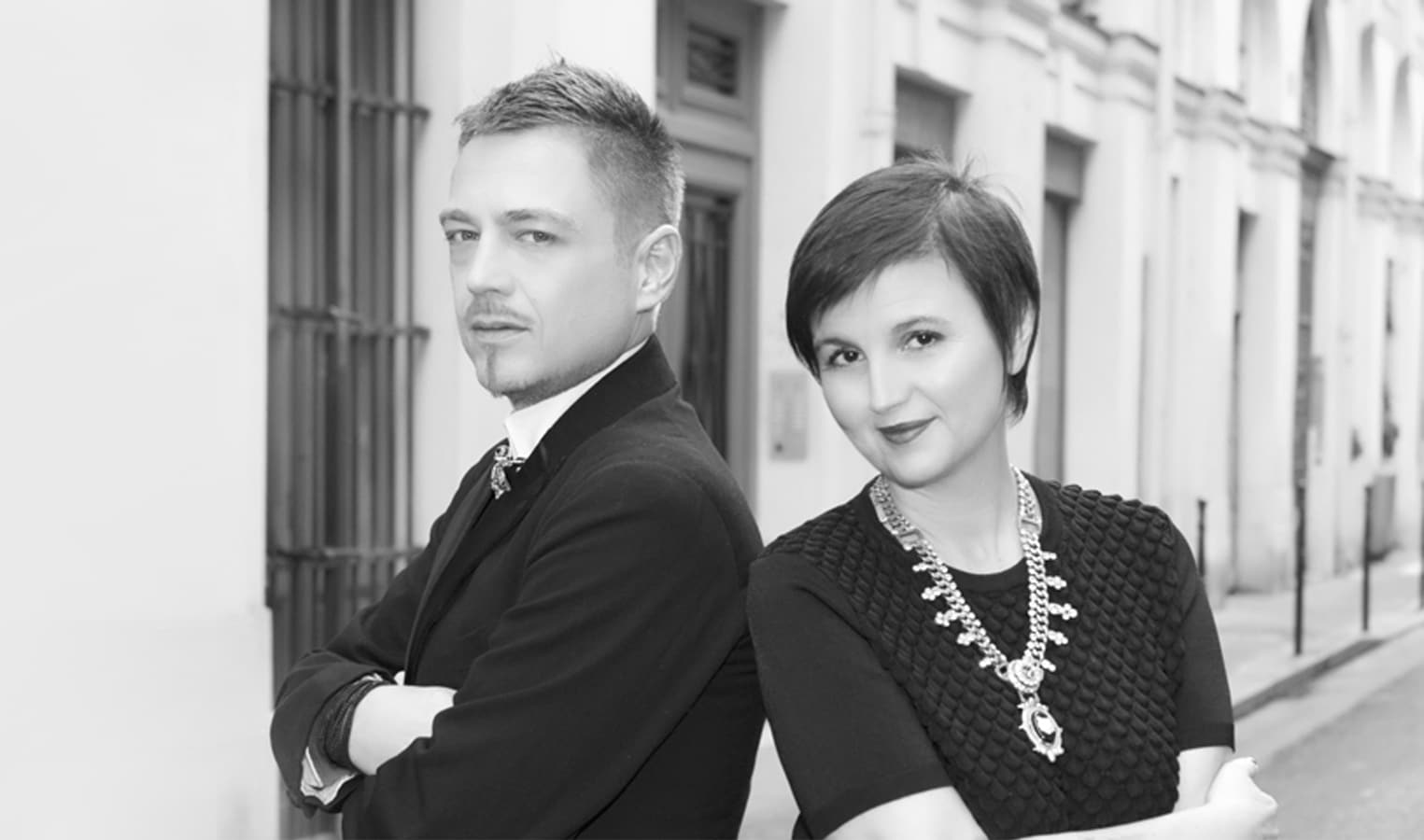 Savoir-Faire Couture
ON AURA TOUT VU Couture SS17
by Yassen Samouilov and Livia Stoianova
Découvrez l'envers de décor, les préparatifs du défilé "Otohime" de la maison ON AURA TOUT VU par le réalisateur Gilles Maillard. Un certain regard et un hommage aux petites mains, les couturières, les brodeurs et de tout ceux qui travaillent dans l'ombre pour faire naître les créations d'une collection.
Réalisée entièrement à Paris, dans les ateliers de la maison on aura tout vu, nacres, perles et étoffes s'assemblent par les magiciens des ateliers couture.
Couture Knowledge –
ON AURA TOUT VU Couture SS17
by Yassen Samouilov and Livia Stoianova
Discover the reverse of decor, the fashion show preparations for the "Otohime"couture collection vue by the film director Gilles Maillard.
A certain look and a tribute to little hands, couturier, embroiderers and all those who work in the shade to make the creations of a collection. Made entirely in Paris, in the workshops of the house ON AURA TOUT VU , mother-of-pearl, pearls and stuffs are assembled by the magicians of the couture workshops.

ON AURA TOUT VU SS17 Couture "savoir-faire" from onauratoutvu on Vimeo.
By fashion, fashion, fashion shows, fashion weeks, fashion weeks, Galerie, Haute couture, News, News, portfolio, Tendances & inspirations, Vidéos
in
Tags > atelier, best off couture, couture on aura tout vu, designer, embroidered crystals, fashion, fashion designers, Fashion Trends, Haute Couture, haute couture designers, High fashion, le savoir faire know how, Livia Stoianova, Livia Stoianova Yassen Samouilov On Aura Tout Vu, made in france, mother of perl collection, on aura tout vu celebrity, Paris fashion, Vidéo, Yassen Samouilov