19 Mar /

André Laude et ON AURA TOUT VU transforment le sexy en raffinement extrême.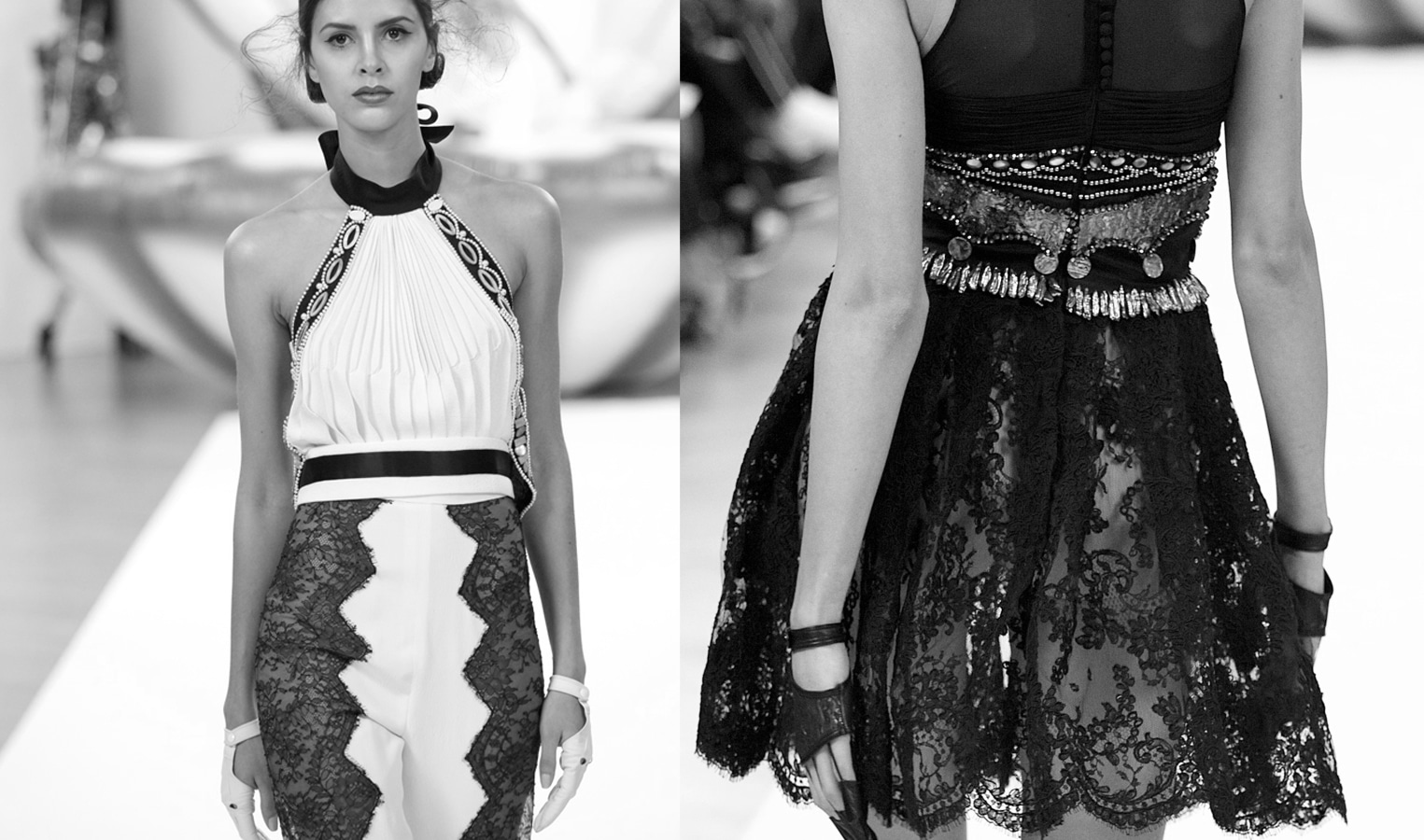 Si plusieurs matières symbolisent l'esprit couture, la dentelle arrive loin devant toutes les autres. Art à la française par excellence, la région de Calais-Caudry est reconnue de par le monde pour ses denteliers qui font sa réputation et la société André Laude y déploie son savoir-faire depuis 1850.
La famille perpétue et innove dans ce domaine et ne compte plus ses participations à des œuvres portées par les plus grandes personnalités du monde entier. Éternellement à l'affût de nouvelles techniques, la fabrique a su s'adapter aux nouvelles demandes des designers et aux différents courants de mode. Pour André Laude, actuellement à la tête de la maison familiale, choisir des partenariats à long terme avec des maisons de couture est primordial afin de développer de réels projets et son histoire avec la Maison ON AURA TOUT VU s'est confirmée une fois de plus avec le défilé « Otohimé ».
Pour ce dernier opus, cette collaboration a donné naissance à une très belle collection de dentelles Chantilly rebrodées à la main et à des petits galons accessoirisant les créations de Livia Stoainova et Yassen Samouilov en perpétuelle recherche sur l'évolution du vêtement et des matières.
Si la nacre et sa marqueterie si particulière en sont le leitmotiv, la dentelle vient tout naturellement s'inscrire et trouver sa place dans cette histoire au travers de pantalons ajourés par des empiècements de dentelles précieuses ou des robes délicatement brodées et rehaussé de ces précieux ornements.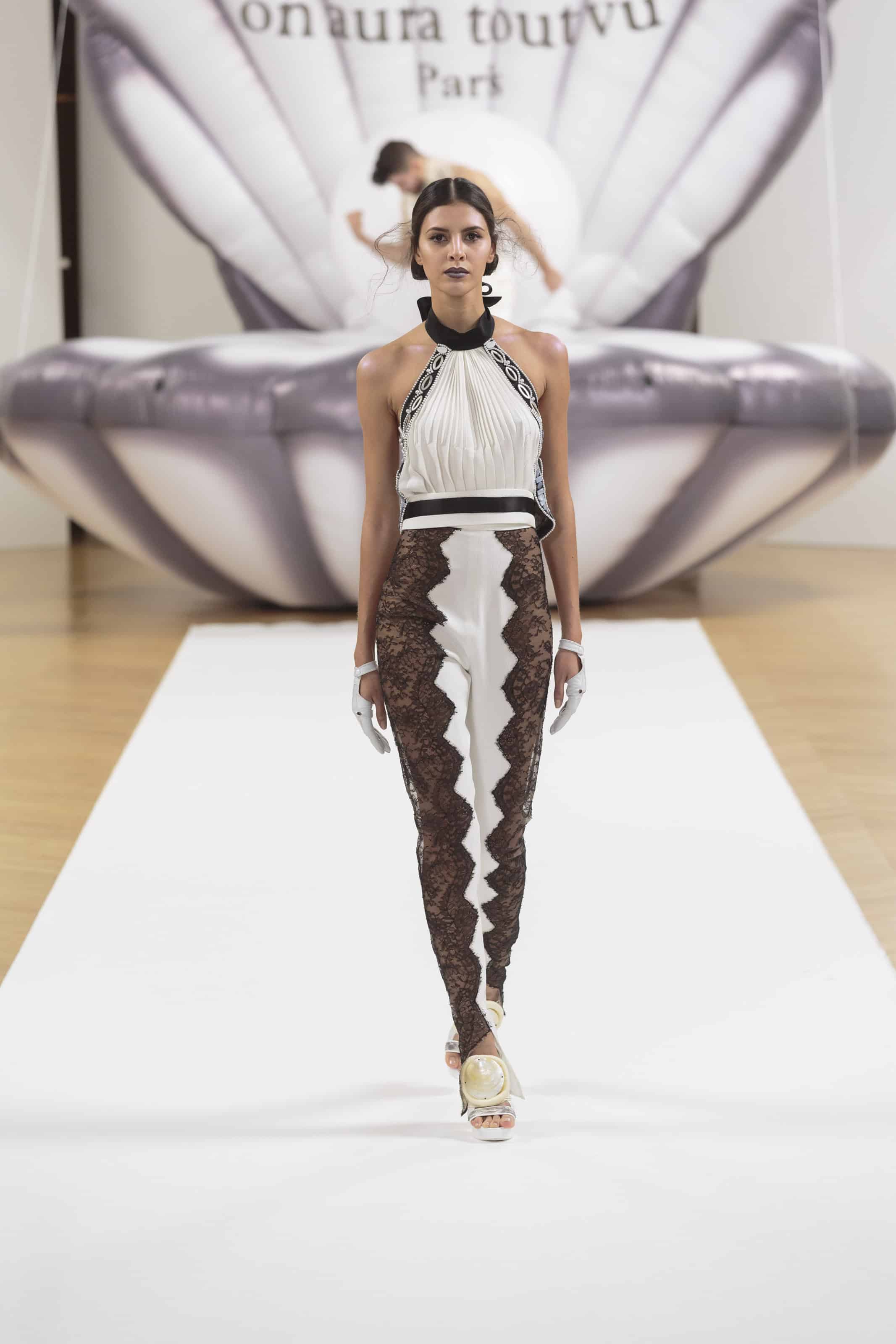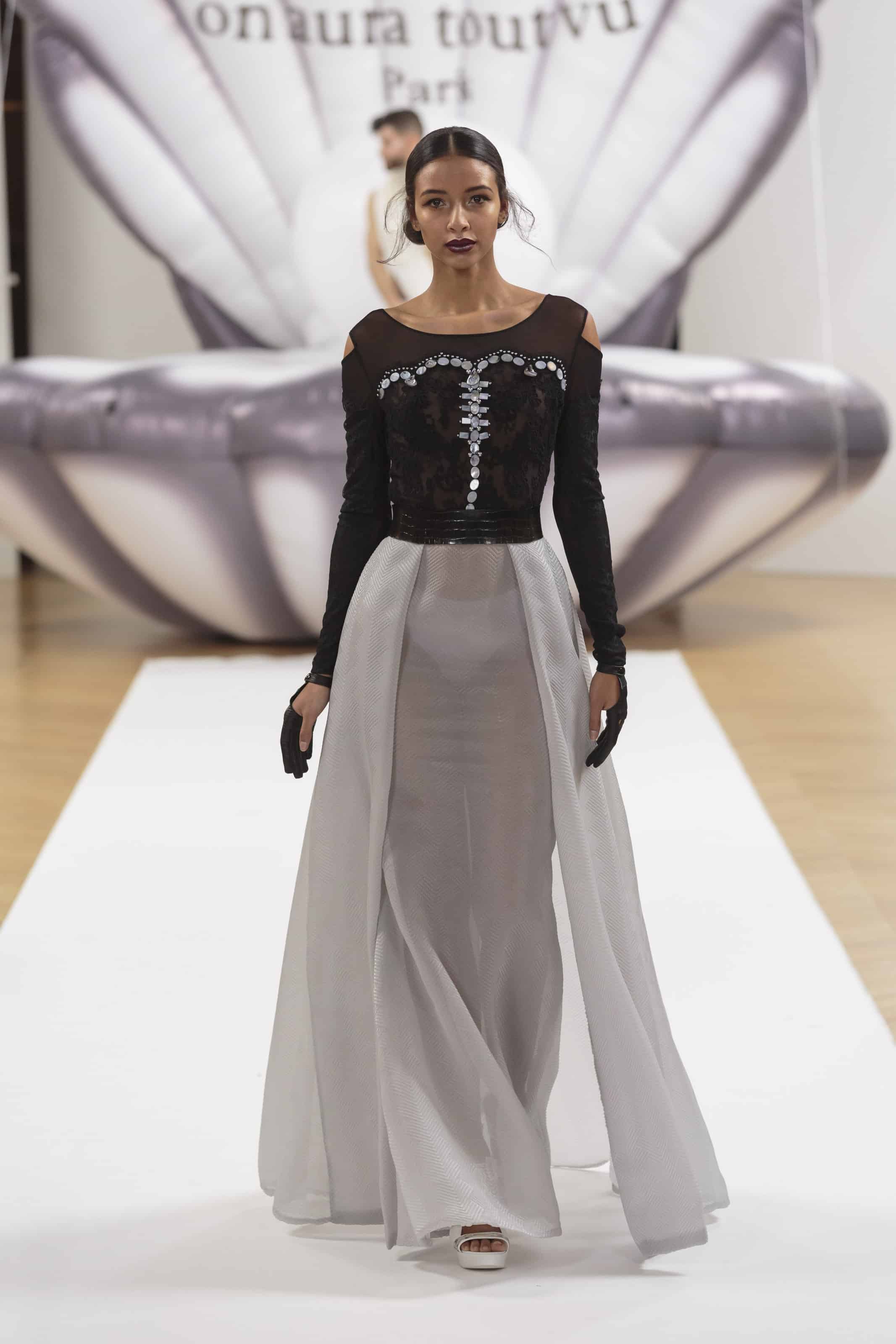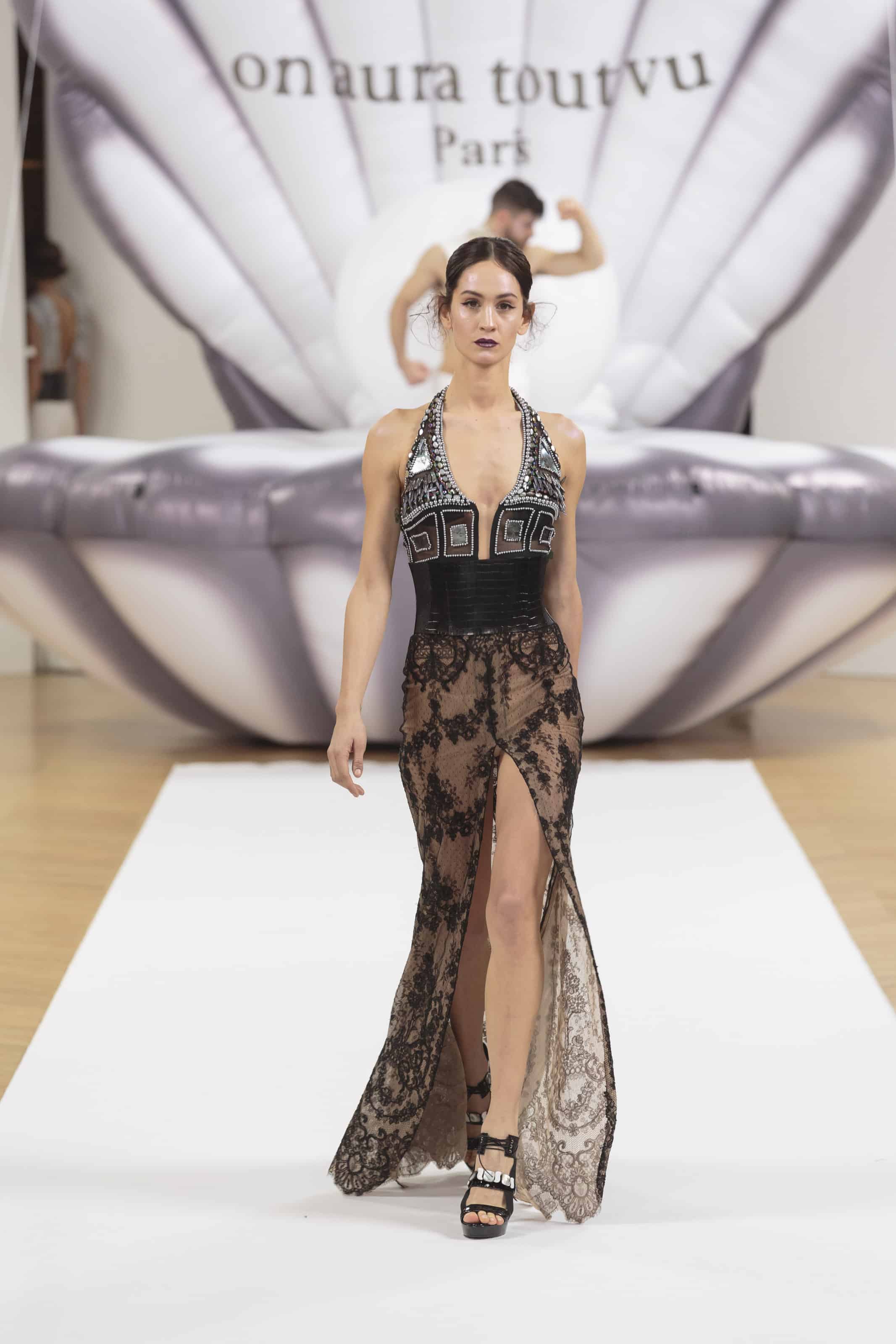 André Laude and ON AURA TOUT VU transform the sexy into extreme refinement.
If several materials symbolize the couture spirit, the lace arrives far ahead of all the others. The Calais-Caudry region, is renowned throughout the world for its lace-makers and the André Laude company has been showing its know-how since 1850. The family perpetuates and innovates in this field and no longer counts its participations in works carried by the greatest personalities of the whole world. Always on the lookout for new techniques, the factory has adapted to the new demands of designers and the different fashion trends. For André Laude, currently head of the family house busines, choosing long-term partnerships with fashion houses is essential .
In order to develop real projects with the couture house ON AURA TOUT VU has been confirmed once again as a partner with the fashion show "Otohimé".
For the last haute couture fashion week , this collaboration gave rise to a very nice collection of Chantilly lace hand-embroidered accessorising the creations of Livia Stoainova and Yassen Samouilov in perpetual research on the evolution of clothing and materials.
If mother-of-pearl and marquetry of shells are the leitmotif, the lace comes naturally to register and find its place in this story through pants openworked by precious lace inserts or dresses delicately embroidered with these precious ornaments .