22 Mai /

Nicki Minaj x ON AURA TOUT VU crystal harness 2017 Billboard Music Awards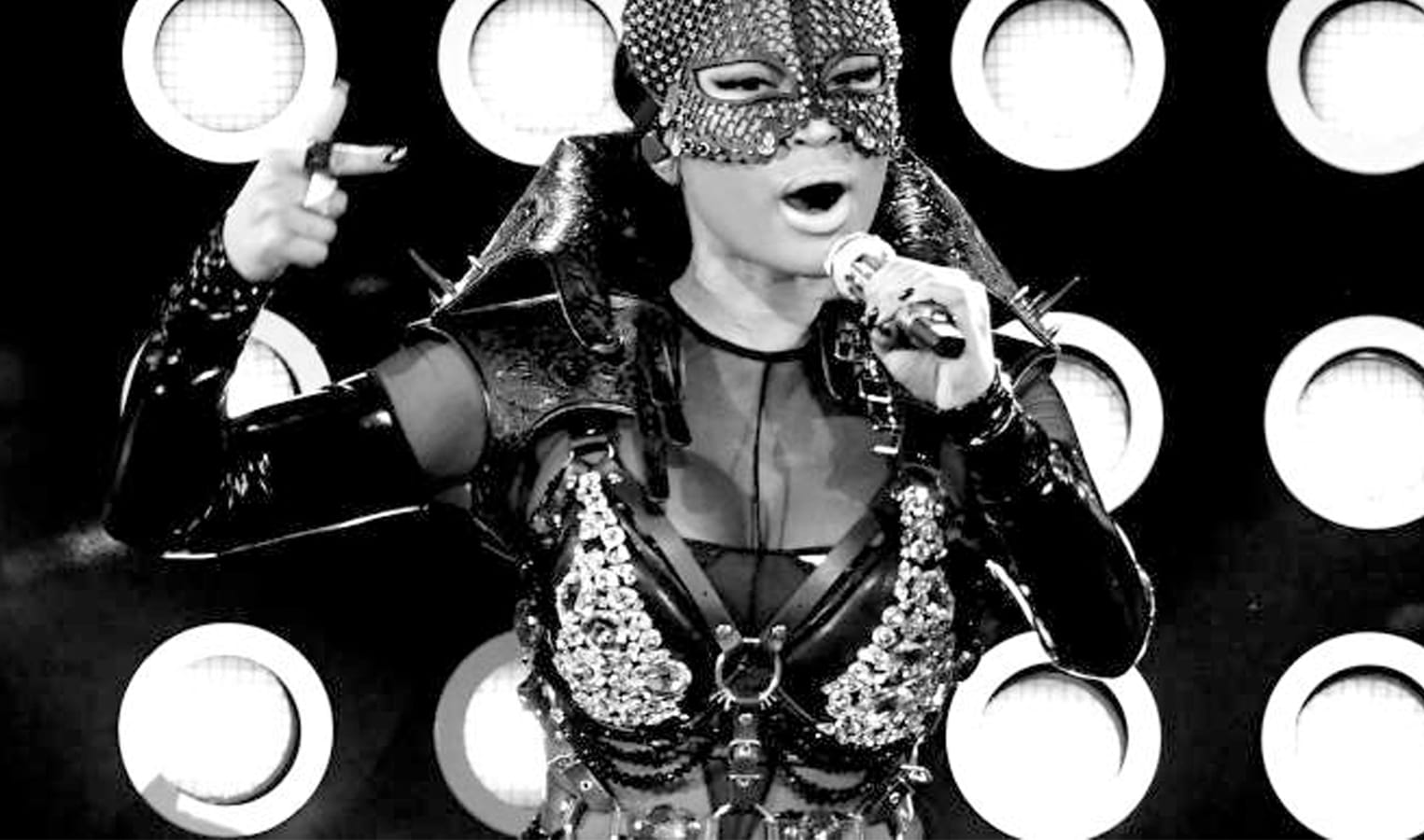 At T-Mobile Arena on May 21, 2017 in Las Vegas
Nicki Minaj Slayed In  crystal harness During Her BBMAs Performance
Nicki was breathtaking singing the legendary David Guetta ("Light My Body Up"), at the Billboard Music Awards, yesterday, May 21st.
In a studded Swarovski crystal harness made by the french couture house ON AURA TOUT VU, Nicki slayed on stage and teased a bit of pole dancing skills before sharing the floor with Jason Derulo, who sang his suggestive dance number "Swalla," which features a verse from Nicki. She was on the stage in wearing the harness created by ON AURA TOUT VU, making her appear a bit more queen-like.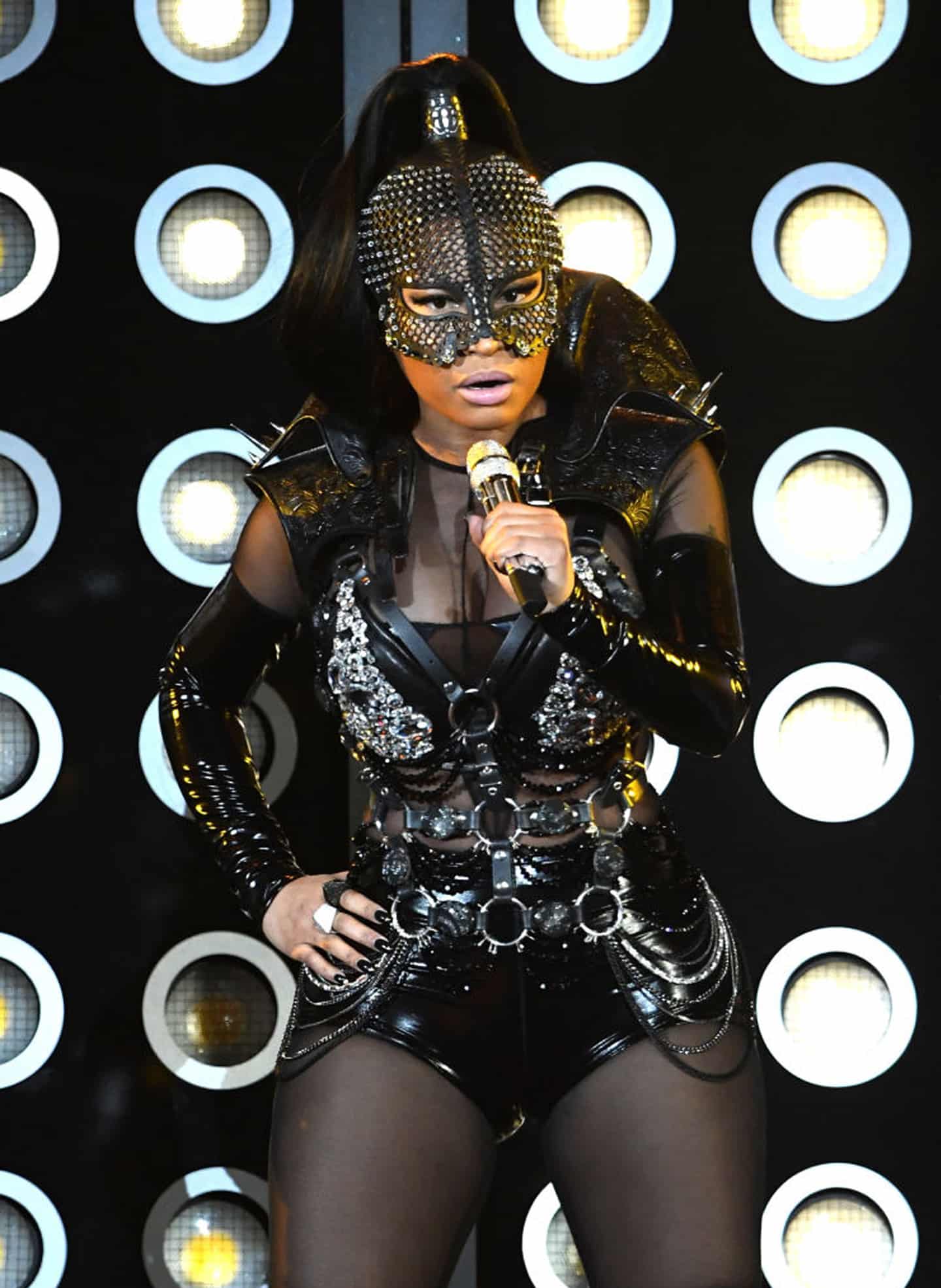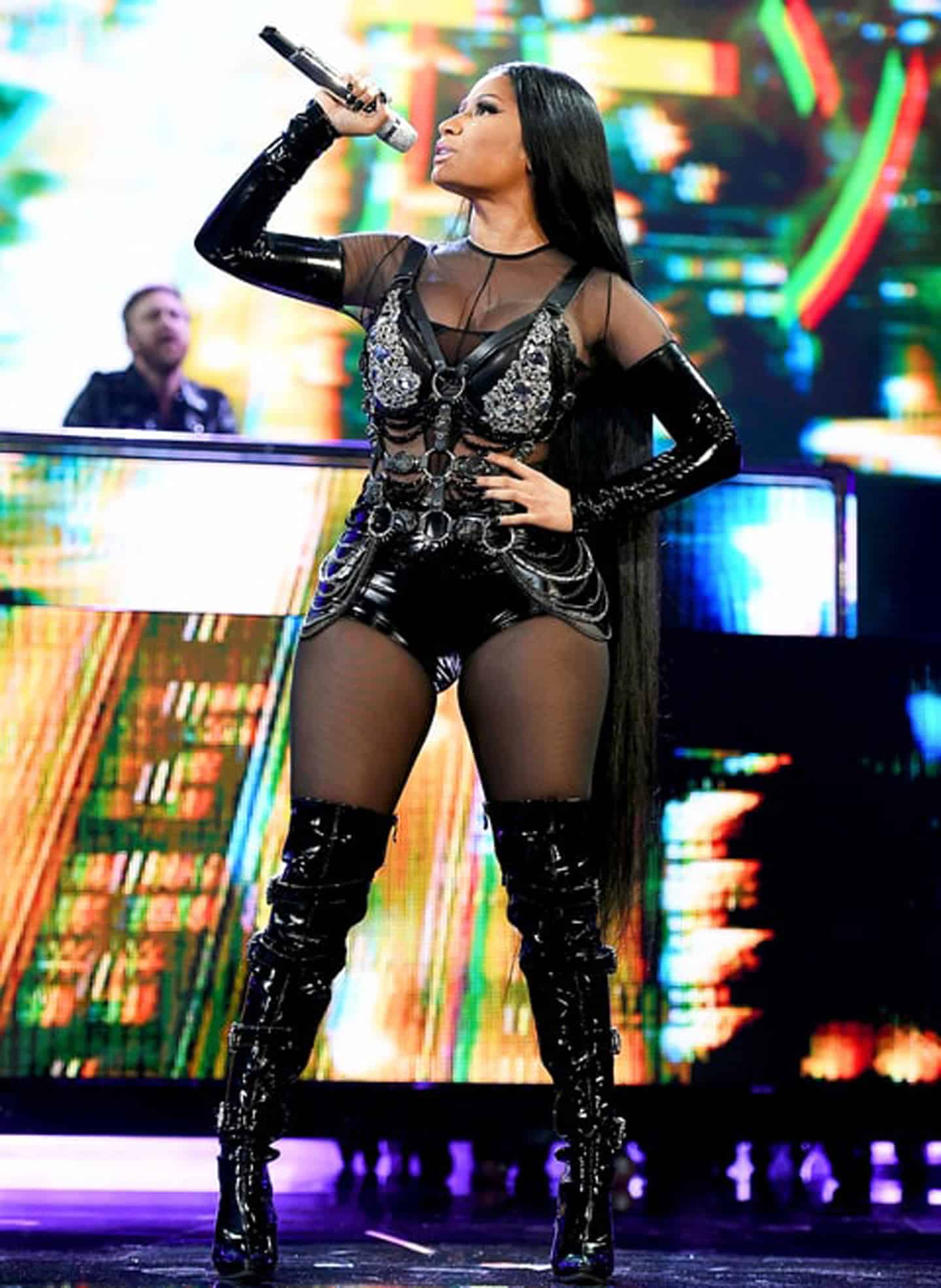 Dans un harnais en cuir et cristals de Swarovski créé par la maison de couture française ON AURA TOUT VU. Nicki a pulvérisé littéralement la scène avant de la partager  avec Jason Derulo, qui comporte un Verset de Nicki. Elle était sur la scène en portant le harnais créé par ON AURA TOUT VU, ce qui l'a fait ressembler un peu plus d'une reine de « slay »
Hier, 21 mai 2017, lors de sa performance au Billboard Music Awards, Nicky Minaj a été habillé d'un harnais créé par la Maison On Aura Tout Vu. A couper le souffle dans sa tenue créée sur mesure en cuir, métal et cristaux et perles de Swarovski, elle a chanté le légendaire tube de David Guetta "Light My Body Up ».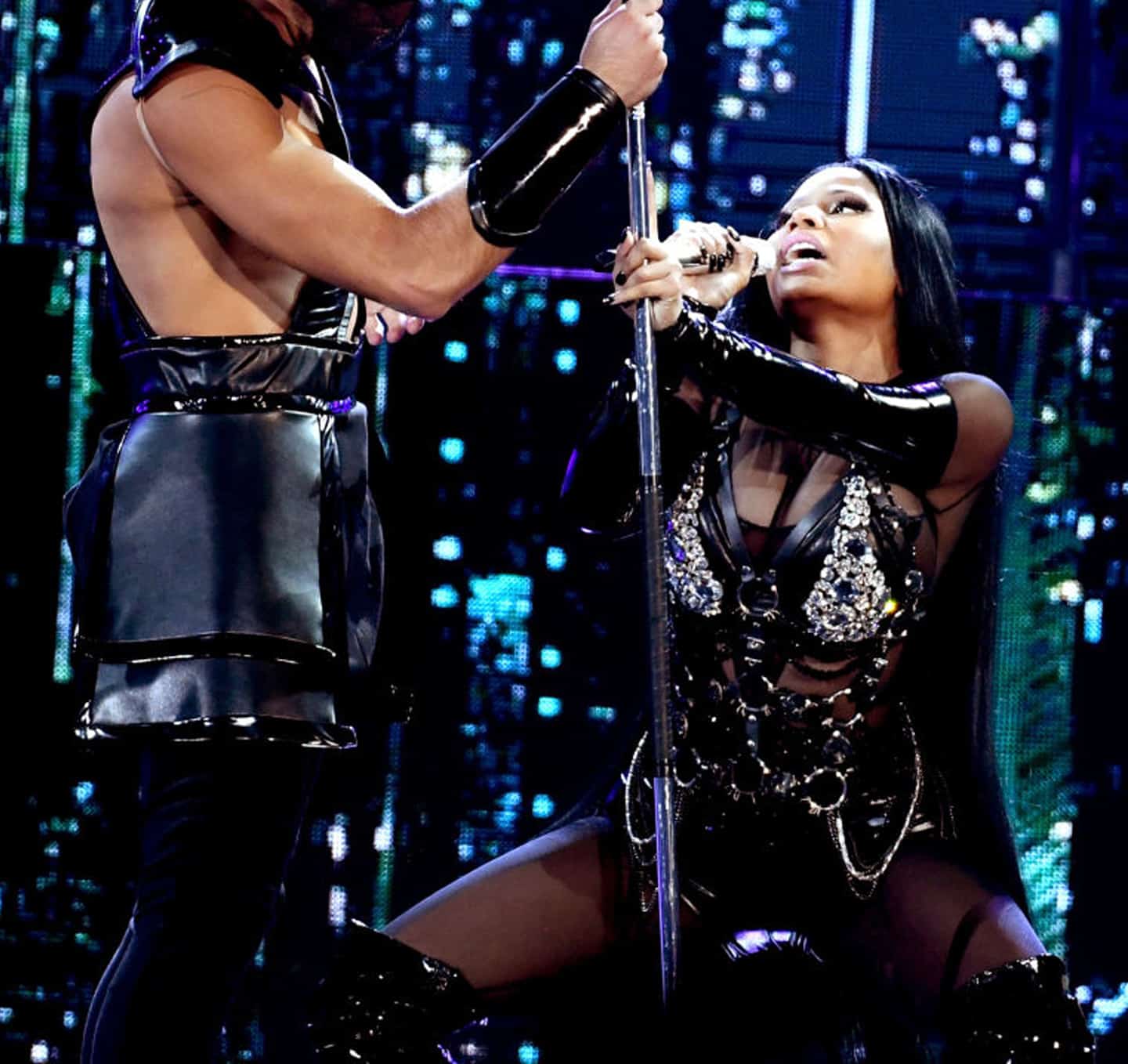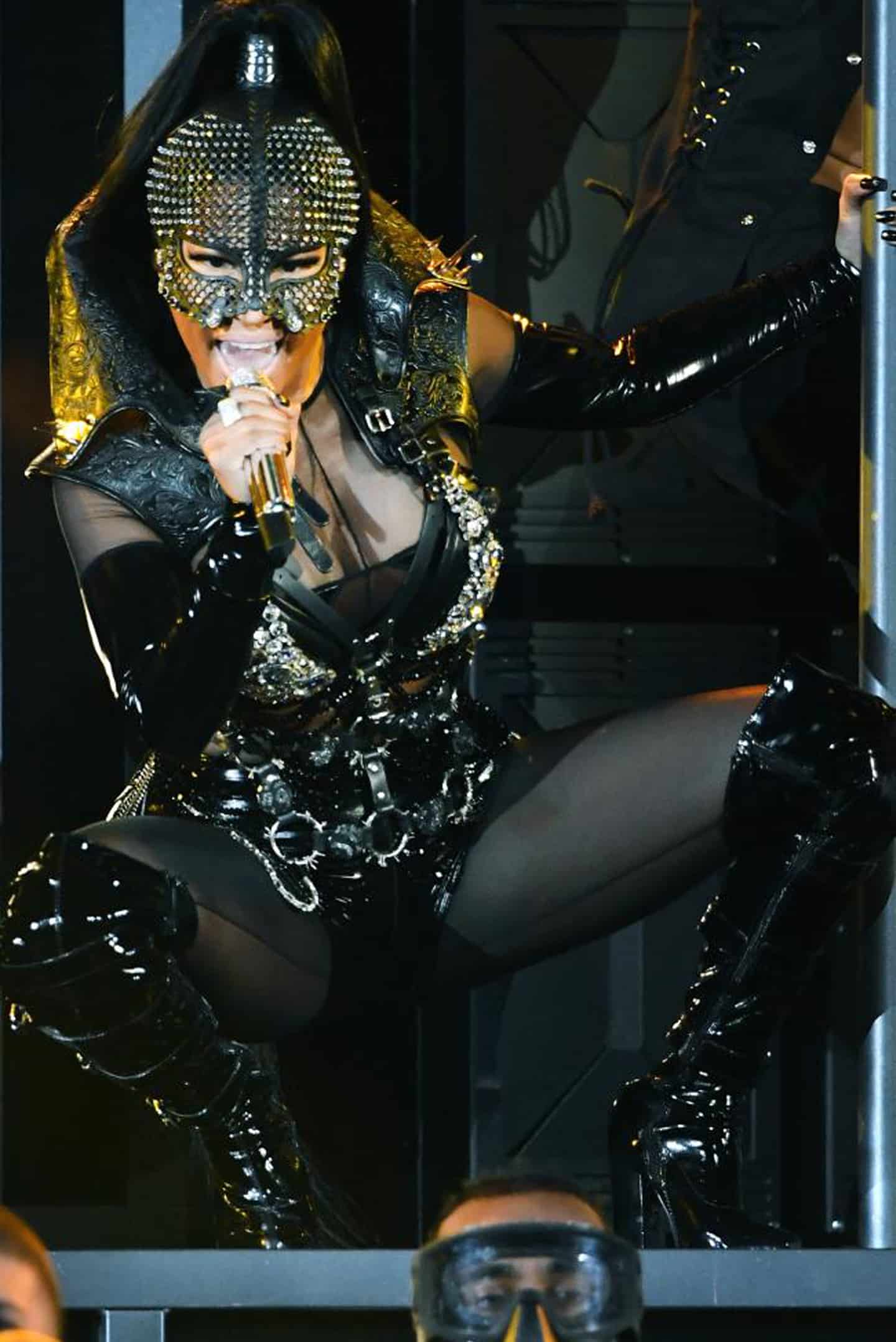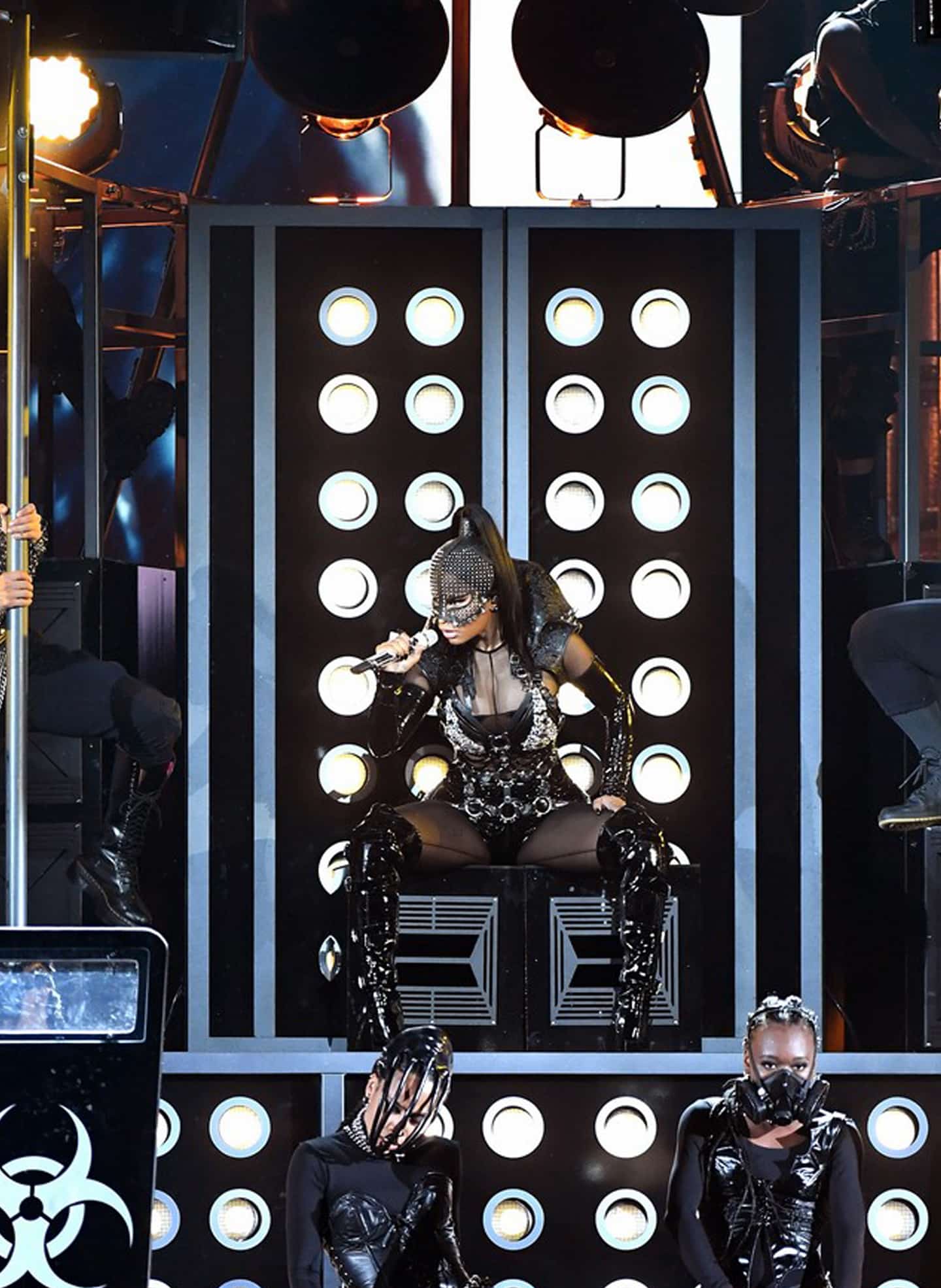 Thanks to the Residency and B Akerlund
By events, events @en, fashion, fashion, musique, musique, News, News, people & night life @en, Seleb's, Seleb's, Seleb's & OATV, Soirées & VIP
in
Tags > Billboard Music Awards, celebrités, David Guetta, harness, latex, Light My Body Up, musique, Nicki Minaj, Nicki Minaj x on aura tout vu, on aura tout vu, Swalla, swarovski