16 Fév /

Couture On Aura Tout Vu Spring Summer 2019 Alchimia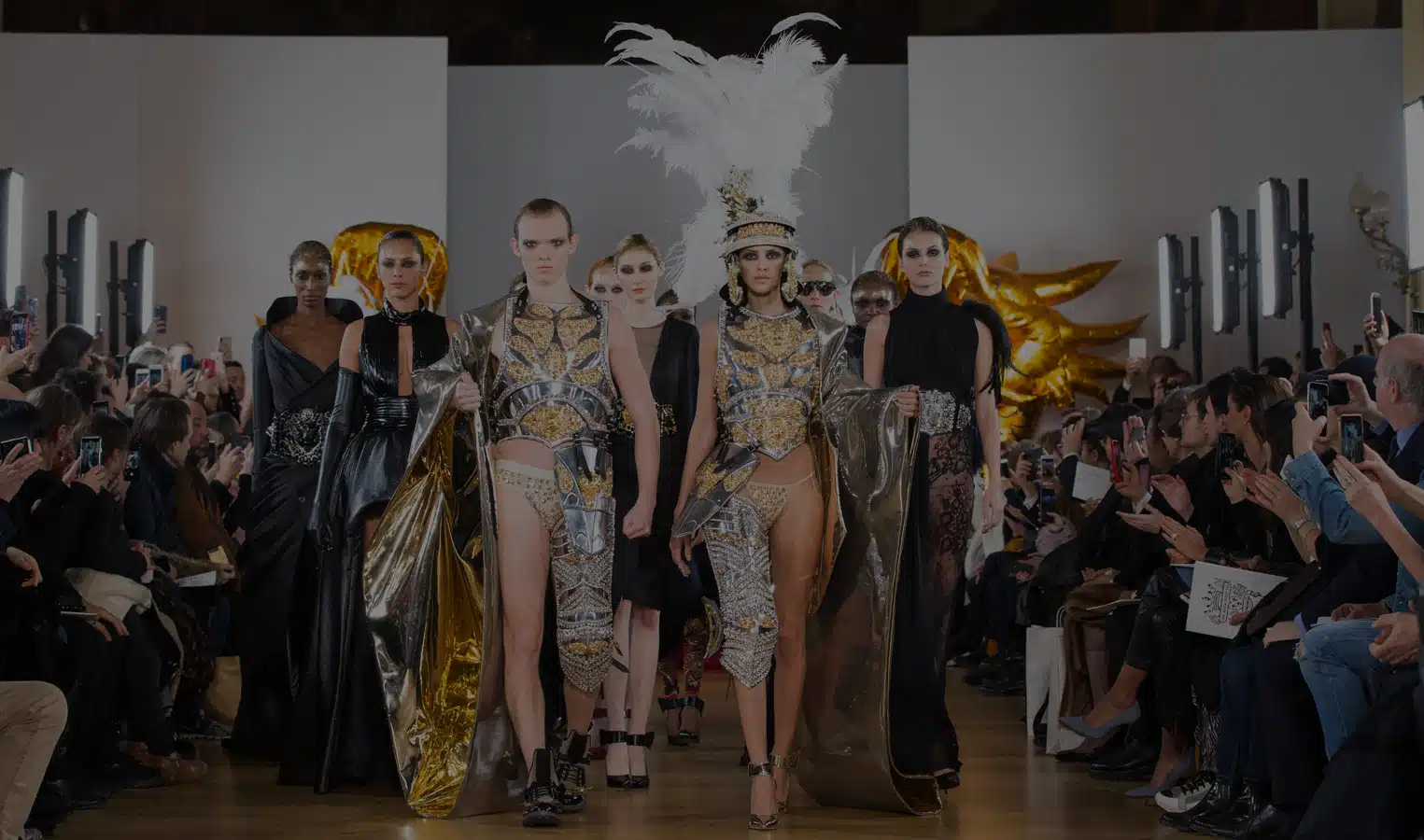 "ALCHIMIA" On Aura Tout Vu 20th anniversary
by Yassen Samouilov and Livia Stoianova
Une pointe de dérision un goût certain pour les jeux de mots et d'esprit un amour inconditionnel du travail artisanal du fait main une curiosité inépuisable pour la technologie et l'époque.
20 ans déjà qu'on aura tout vu résistant à tous les conformismes explore avec la plus grande liberté diverses expressions plastiques pour penser et vivre autrement la mode.
Broderie, tissage, peinture, sculpture, soudure, couture indifféremment participent à la création de textures inédites faites de mélanges, juxtapositions, superpositions, hybridations.
A la recherche de nouvelles symbioses hypothèses aventureuses il y a association magique des éléments une mystique de la beauté.
Une pratique singulière de la transmutation de la surprise et de l'étonnement.
Alchimie spontanée, intuitive Permanente.
Aujourd'hui hommage explicite à cet état de dépassement magnifié par la poésie des symboles les matériaux sensuels vecteurs précieux du rêve
ALCHIMIA comme une muse révélée, en partage pour un anniversaire symbolique
Lydia Kamitsis
ALCHIMIA On Aura Tout Vu 20th anniversary
A hint of derision a taste for games of words and wit an unconditional love for craftsmanship handmade an inexhaustible curiosity for technology and the epoque.
20 years have passed we think w e've seen it all everything resistant to all conformism exploring with the greatest freedom various plastic expressions to think and live fashion differently.
Embroidery, weaving, painting, sculpture, welding, sewing indifferently participate in the crea tion of unpublished textures made of mixtures, juxtapositions, overlays, hybridizations.
In search of new symbiosis adventurous hypotheses there is magical association of the elements a mystic of beauty.
A singular practice of transmutation surprise and astonishment.
Alchemy spontaneous, intuitive Permenant
Today explicit tribute to this state of overcoming magnified by the poetry of symbols sensual materials precious vectors of dreams
ALCHIMIA like a muse revealed, sharing for a symbolic birthday
Lydia Kamitsis