31 Jan /

Reborn Couture Spring Summer 2021 By On Aura Tout Vu
Printemps-Eté 2021 Spring-Summer 2021
Renaître
Le monde de demain ou la nouvelle normalité.
Injection de lumière et de légèreté.
Une Lumière – Un Message – Un savoir-faire.
La maison On Aura Tout Vu présente un seul modelé de façon digitale pour cette saison printemps été 2021.
Bustier corseté en satin de soie et perles nacrées rehaussé de seringues rempli de vaccin cristal et perles dont l'extrémité de chaque se termine par une aiguille dont la pointe se pare d'une perle en forme goutte.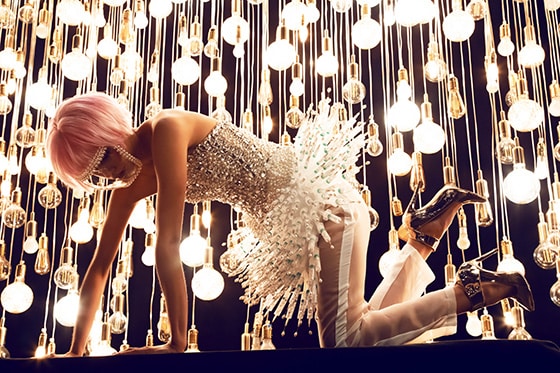 La robe vaccin…
Loin de l'imagerie convenue les créateurs Livia Stoianova et Yassen Samouilov fidèles a l'ADN de On Aura Tout Vu ont recentré leur création toujours soucieux des questions sociétales en permanente quette de d'un imaginaire hors du commun. Une bouffée d'oxygène qui contribuer à injecter en peu de lumière dans notre vie. S'adapter à des circonstances extraordinaires. Alors que la lutte contre la pandémie COVID-19 n'est pas encore gagnée, avec un vaccin en vue, il y a au moins une lumière au bout du tunnel – ainsi que de l'espoir C'est de cette lumière que née l'inspiration couture de On Aura Tout Vu pour une création porteuse d'un fort message d'espoir pour la saison Printemps Été 2021.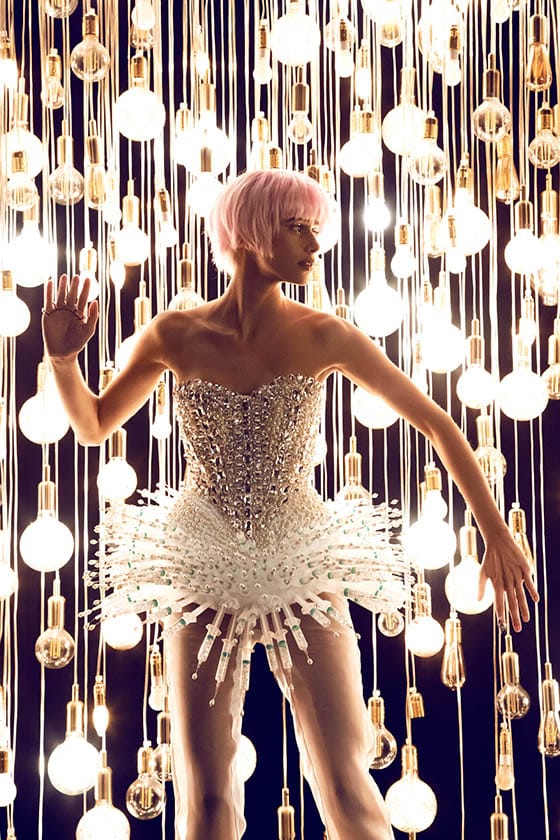 Reborn
The world of tomorrow or the new normal.
Injection of light and lightness.
A light – A message – A know-how
The On Aura Tout Vu couture house presents a single digital model for this spring summer 2021 season.
Corseted bustier in silk satin and crystals, pearls enhanced with syringes filled with crystal vaccine and pearls, which ends in a needle whose tip is adorned with a drop-shaped pearl.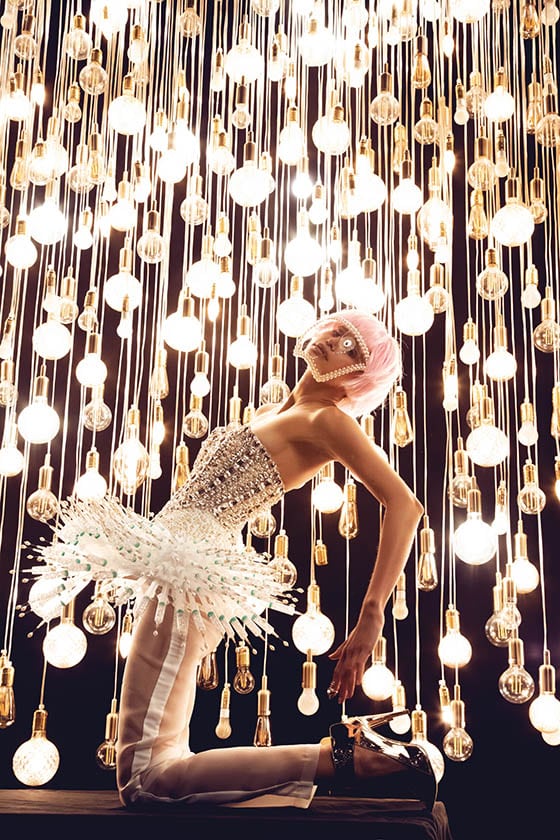 The vaccine dress …
Far from the conventional imagery, Livia Stoianova and Yassen Samouilov, loyal to the DNA of On Aura Tout Vu, refocused their creation, always concerned with societal issues in constant search of an extraordinary imagination.
A breath of fresh air that helps inject a little light into our life.
Adapt to extraordinary circumstances. While the fight against the COVID-19 pandemic is not yet won, with a vaccine in sight, there is at least one light at the end of the tunnel – as well as hope!
 It is from this light that the couture inspiration of On Aura Tout Vu was born for a creation with a strong message of hope for the Spring Summer 2021 season.
Video REBORN Couture SS 21 by ON AURA TOUT VU
---
By fashion, fashion, fashion shows, fashion weeks, fashion weeks, Haute couture, News, News
in
Tags > corset, couture on aura tout vu, covid, covid19, cristal, hautecouture, hautecouturefashion, hautecouturefashionweek, onauratoutvu, pfw, pfwss21, silk, syringes, vaccination, vaccine, Yassen Samouilov et Livia Stoianova